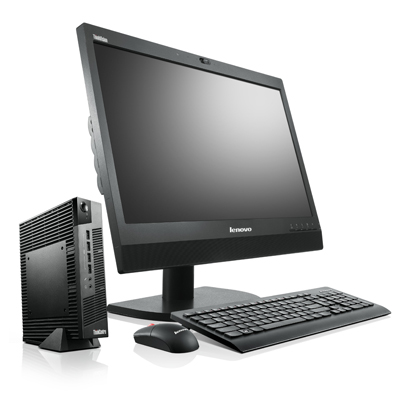 Lenovo ThinkCenter M32 Thin Client
Lenovo is taking the wraps off its ThinkCenter M32, an Intel Celeron-powered thin client that's tuned for desktop virtualization and comes in Linux, LeTOS and Windows Embedded Standard 7 flavors.
In a separate initiative, Lenovo is joining EMC's VSPEX program, which bundles Lenovo ThinkServers and other technologies validated by EMC into private cloud packages for small and medium businesses. It's a sign that the EMC-Lenovo partnership formed in August 2012 is alive and well, despite the fact that Lenovo considered buying the x86 server business of IBM, a key EMC rival.