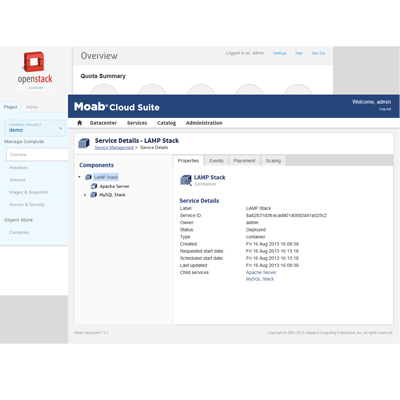 Adaptive Computing's 'Moab' OpenStack Release
Cloud vendor Adaptive Computing has joined the OpenStack Foundation and is showing off Moab, its OpenStack-based software that does what it calls "policy-based optimization" for cloud environments. What this means is that enterprises can use the existing management tools to figure out how to get the most performance and efficiency from their OpenStack-based clouds.
"Now enterprises can avoid any vendor lock-in that limits performance of their cloud or software licensing savings as they look to leverage lower cost or open source alternatives," Adaptive Computing said in a press release explaining why this is important.