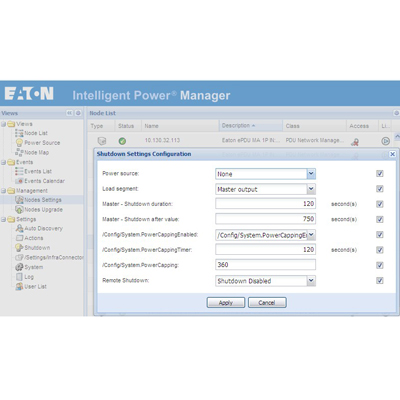 Eaton Intelligent Power Manager 1.4
Eaton is talking about Intelligent Power Manager 1.4, an update coming next month that handles live migration of virtual machines when the power goes out. It also works with VMware Site Recovery Manager to move data in disaster recovery scenarios.
The 1.4 update adds support for Cisco UCS and can be set up to limit power consumption on each individual server to maximize backup battery power in cases where the power goes out for long periods, Eaton says.