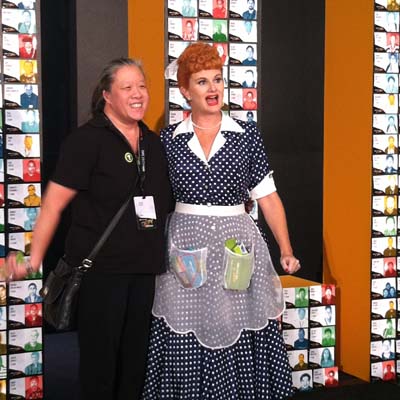 Lucille Ball And The Chocolate Factory
Remember that classic scene from the TV show "I Love Lucy" where Lucy and Ethel are working at the chocolate factory, trying to keep pace with the never-ending procession of candies?
VMware hired a Lucille Ball look-alike to walk around VMworld to make the point that IT admins these days are in Lucy's position, faced with nonstop demands from apps within their IT infrastructures. As it turns out, VMware's management tools have the automation to handle these demands -- which was great, since it gave Lucy time to pose for photos with conference attendees.