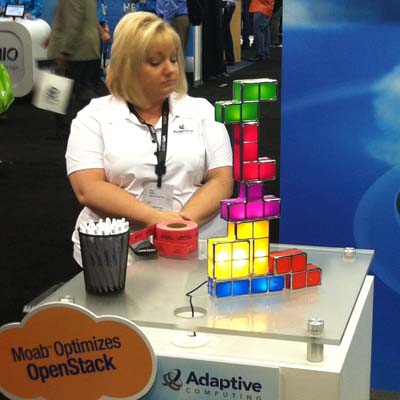 Tetris Lamp Giveaway
Everyone loves the game Tetris, right? So it made sense that cloud vendor Adaptive Computing's Tetris lamp giveaway managed to attract large, jostling throngs of show attendees.
Adaptive Computing was also showing off Moab, its OpenStack-based software that does "policy-based optimization" for cloud environments. Enterprises can use it to figure out how to get the most performance and efficiency from their OpenStack-based clouds.