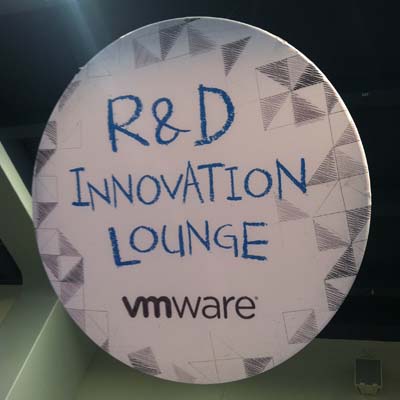 Virtualization And Cloud Hotter Than Ever
The VMworld expo hall -- with its flashy demos, shouting barkers, prize giveaways, funny signage and jam-packed aisles -- never disappoints. Of course, walking around and seeing it all is a test of one's physical and mental endurance, but in return, conference attendees are rewarded with a glimpse of what's coming next in cloud computing and virtualization.
This year, many vendors came to VMworld armed with ample marketing budgets and a license to wow. You could just tell from looking at their booths that they meant business. CRN elbowed its way through the madness of the VMworld expo hall and here presents some of the most memorable scenes we saw along the way.