2012 Annual Report Card
Each year, the Annual Report Card gives solution providers the opportunity to rank their vendor partners.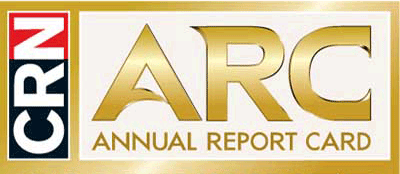 ARC 2012: Simply The Best
For more than a generation, CRN's ARC has highlighted what makes vendor partners great. And it's all from those who know best: solution providers.
A desire to create quality, innovative products that are targeted at solving customer problems--that's just one part of becoming a top-rated vendor in the Annual Report Card. Other must-haves include attentiveness to partners and sales support. In the ARC, those characteristics are measured in three subcategories: product innovation, support and partnership.
Those traits are what distinguish these cream-of-the-crop solution providers. For 27 years, IT solution providers have given CRN their opinions on their vendors' capabilities. Manufacturers are rated within their product specialties, and criteria fall into those three aforementioned subcategories. Quality has consistently ranked as the most important criterion VARs consider. See who this year's remarkable top scorers are. --Jennifer D. Bosavage
The results are in. Solution providers surveyed in 23 product categories offer a look at which vendors are doing best--and worst. Some answers are surprising.
CRN looks at the vendors whose channel programs either made big improvements or took a step backward according to the solution providers who rated them in this year's Annual Report Card.
Which manufacturers treat partners right? VARs tell all.
VARs that participated in CRN's Annual Report Card rate their top vendor partners in product, quality and reliability.
The biggest names in the channel journeyed to the Lone Star state in August to collect their trophies for the 2012 Annual Report Card awards. Here's a look at the ARCs in Dallas.
Click on a report card name for full report card.
Results will be shown here

Methodology
The CRN Annual Report Card is the benchmark by which solution providers rate their satisfaction of vendor partners in three areas: product innovation, support, and partnership. In the late winter/early spring, CRN asked ARC vendors to supply lists of the partners to participate in the survey. All 2012 ARC surveys, which were completed by solution provider partners, were conducted via the web between April and mid-July. Each solution provider was screened to verify they had been reselling, recommending or supporting the vendor's product for at least six months. CRN rated 83 solution provider programs in 23 categories. There were more than 3,600 surveys completed.
Previous Annual Report Cards