2013 Annual Report Card
Each year, the Annual Report Card gives solution providers the opportunity to rank their vendor partners.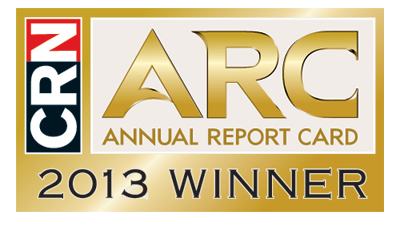 Solution providers today are asking their vendors: "Have you got my back?" Helping solution providers answer that question is the goal of the Annual Report Card. CRN has been polling solution providers for 28 years for their take on the strengths and weaknesses of the IT vendors they work with.
This year's Annual Report Card survey generated more than 3,600 responses from solution providers, scoring 73 programs across 18 product categories.
--Rick Whiting
Solution providers are always looking for more than just a vendor--they're looking for a partner as well. Here are the companies they believe have gone above and beyond.
The results are in. Solution providers surveyed in 19 categories offer a look at which vendors are doing best by their partners. Here are the IT vendors to which solution providers awarded top honors in each category.
Which vendors are treating their partners right? Solution providers tell all in CRN's Annual Report Card.
CRN looks at the vendors whose channel programs either made big improvements or took a step backward according to the solution providers who rated them in this year's Annual Report Card.
Results will be shown here