Printer-friendly version
Email this CRN article

One of our "50 Most Influential Channel Chiefs"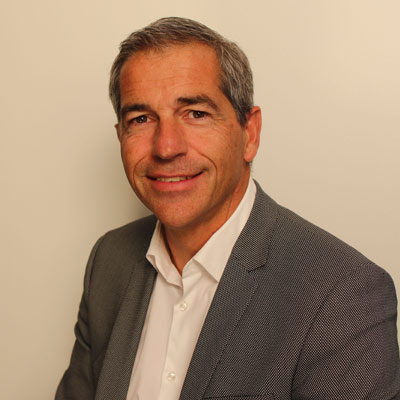 Fun Facts: Favorite movie and why:
Ocean's 11, because it was a team effort that was deemed impossible.
Uses Twitter
Uses LinkedIn
Has An Advanced Degree
Has An MBA
Considers Themselves A Geek
Loves To Read
Wished They Were A Rock Star
Herve Tardy
Eaton
Vice President and General Manager
Bio and Background:
Herve Tardy is Vice President and General Manager of Eaton's Distributed Power Solutions business unit. In this role since 2007, Herve manages the Americas product roadmap for single-phase UPSs, software and connectivity products to reinforce the technology leadership of Eaton. He also has responsibility for the Eaton IT channel. Tardy is based in Raleigh, North Carolina. Herve graduated from ESSEC Business School in Paris, France and Stanford Executive Program. He is a 29-year veteran in the UPS industry and held multiple positions in sales, channel marketing, marketing communications, product marketing and product development. His focus has always been to position the UPS as an IT peripheral more than a simple power device, and he turned out to become an expert in power management and software communication solutions.
Number of years with the company:
29
Number of years involved with indirect sales:
29
Reports to:
Brian Brickhouse, President, Power Quality Division
Does that individual report to the CEO/president:
Yes
Number of employees in channel organization:
N/A
Top products sold through the channel:
Integrated power management solutions for virtualized, converged and distributed data centers; UPS's from 350va-120KVA; Rack PDUs; Rack enclosures; Airflow management; Power management software.
Partner organization's top accomplishments over the past year:
1 - Eaton was recognized as CRN Channel Champion in the Power Protection and Management Category. The selection validates Eaton's continued growth and commitment to channel programs and partners. 2 - Eaton grew channel sales through IT distribution by 30 percent. 3 - Eaton secured the #2 market share position in the industry for four months in 2014, increasing market share by 180 base points year-over-year. I supported these efforts by strategically investing in growth markets and defining Eaton's value proposition to channel partners.
How partner community has grown over the past year:
In 2014, Eaton's average revenue per partner grew by 30 percent. We focused on serving large solution providers to grow our share of their power business, and the virtualization and converged infrastructure market segments were expanded.
How do you expect your channel sales as a percentage of your company's overall sales to change:
Increase
How do you expect the number of channel partners you work with to change:
Increase
Top channel goals for 2015:
Improve partner sales skills
Increase the amount of recurring revenue going through partners
Increase the amount of net new accounts coming through partners
Single most innovative partner initiative in 2014:
Eaton Flooring: Eaton and De Lage Landen (DDL) launched a program to provide partners with a channel finance program for enhanced credit lines, extension of terms and mitigation of risk. Benefits to partners include increased profitability and purchasing power, better cash flow management, flexible terms of repayment and ease of borrowing. - Eaton???s ECAN (Eaton Commercial Alliance Network) program provides a select group of partners a discount for attaching Eaton solutions to virtualization and converged infrastructure opportunities. This is a targeted program catering to a specific solution provider community for a specific application.
Key channel/partner investments made over the past year:
1 Managed Accounts with MDF programs and funded heads 2 ECAN program 3 - Co-branded Ad Re-Targeting to follow end-users who visit reseller sites.
Plans for attracting the next generation of solution providers:
Focusing on business value for power, to deliver tangible benefits to the channel partner.
Advice to someone getting into the channel today:
Commit to investing three years to the channel until you get tangible results.
Unedited Content Provided By Vendors
Printer-friendly version
Email this CRN article