Printer-friendly version
Email this CRN article

One of our "50 Most Influential Channel Chiefs"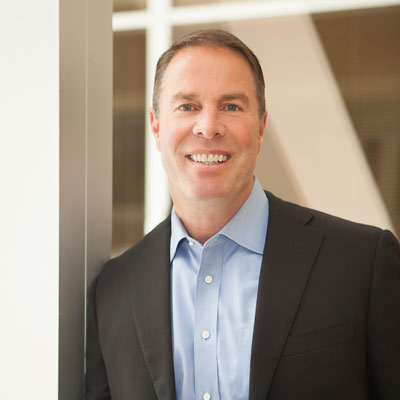 Fun Facts: Favorite movie and why:
My favorite movie of all time is The Godfather, but most recently, I enjoyed the film Foxcatcher.
Uses Twitter
Uses Instagram
Uses Facebook
Uses LinkedIn
Once Worked In A Restaurant
Considers Themselves A Geek
Main Computer Is A Tablet
Plays Golf
Loves To Read
Wished They Were A Rock Star
Gregg Ambulos
EMC Corporation
Senior Vice President of Global Channel Sales for EMC Corporation
Bio and Background:
Gregg Ambulos is Senior Vice President of Global Channel Sales for EMC Corporation. Ambulos is responsible for developing and executing a highly-differentiated global go-to-market strategy for EMC's channel and distribution partners. In this role he is also focused on maintaining a consistent channel program across the globe which includes architecting the development and launch of the brand new, reimagined EMC Business Partner Program. As the leader of EMC's Global Channel sales organization, Ambulos oversees EMC's distribution, direct marketing, and national reseller relationships. Under his leadership EMC has implemented several new programs focused on the basics that are most critical to partner success: technology leadership, partner profitability, ease of doing business, service delivery, and support. Prior to assuming his current position, Ambulos was Senior Vice President for EMC's Global Channel Operations and Americas Channel Sales. He has also served as EMC's Divisional Vice President of Sales for the Southwest Division and Regional Vice President of Telecommunications Vertical. Ambulos joined EMC from Hitachi Data Systems. During his 9 years there he was responsible for its State, Local, and Financial institutions.
Number of years with the company:
18
Number of years involved with indirect sales:
14
Reports to:
Bill Scannell, President, Global Sales & Customer Operations
Does that individual report to the CEO/president:
Yes, Bill Scannell reports to David Goulden of EMC
Number of employees in channel organization:
N/A
Top products sold through the channel:
Avamar DataDomain Isilon RecoverPoint RSA VNX VNXe XtremIO VMAX
Partner organization's top accomplishments over the past year:
Through Gregg's leadership, revolutionary programs like the Business Partner Program, highly differentiated solutions from the EMC Federation and channel-only offerings like VSPEX, EMC is transforming its channel organization. Redefining Partnership EMC this year continued work on the new EMC Business Partner Program, launching in January 2015. As the program's primary architect, Gregg led a team focused on realizing his vision for a partnership framework that ensures a simple, predictable and profitable experience for all. EMC is also training partners on its unique EVP solutions, such the Federation Software-Defined Data Center, and will reward partners who invest broadly across EMC and the federation. Transforming the Channel With the BPP, EMC is redefining partner relationships. But the company this year is also transforming its channel, moving from a traditional, programmatic enablement role to a sales-led channel. This creates a more synergistic and collaborative relationship between EMC and its partners, putting EMC sales team members at the front line and driving business outcomes. VSPEX Growth Growth of VSPEX - the industry's most flexible architecture - reached new highs this year, introducing new reference architectures for ScaleIO and XtremIO. In Q3 2014, EMC reported 50% YOY growth for VSPEX, a testament to its success.
How partner community has grown over the past year:
To date, EMC partners have brought in more than 6,500 net new accounts. The number of EMC channel partners globally grew by 10 percent -3X the storage market at large. In Q3 2014, EMC reported 50 percent YOY growth for VSPEX
How do you expect your channel sales as a percentage of your company's overall sales to change:
Increase
How do you expect the number of channel partners you work with to change:
Increase
Top channel goals for 2015:
Increase overall percentage of company revenue that comes through the channel
Launch new/revamp existing channel program
Increase the amount of recurring revenue going through partners
Single most innovative partner initiative in 2014:
With the EMC Business Partner Program, EMC partners will enjoy a simple, predictable and profitable experience. It's an entire revamp of our partner efforts, one that isn't evolutionary -but revolutionary. Bringing together all of our partner programs under one umbrella will offer our customers more flexibility and choice than ever before and empower them to lead in both the 2nd and 3rd platforms.
Key channel/partner investments made over the past year:
As mentioned, the Business Partner Program is certainly a key channel investment for us in 2014 and beyond. But we're also continuing to build out the education component of our program through deep enablement around our Federated solutions and through the introduction of the EMC Marketing Academy, a series of on-demand eLearning courses designed to help channel marketers set themselves apart in today's data-driven marketing climate.
Plans for attracting the next generation of solution providers:
We're attracting that next generation of solution providers by making investments in the Federation and with the Business Partner Program. Providing sales enablement and educational tools, such as the EMC Marketing Academy are designed not only to educate our existing partners, but entice new ones.
Advice to someone getting into the channel today:
Start placing bets. There are a number of different choices out there, and everyone is looking to make their own stack. Partners need to place bets on who can capitalize on platform 2 and who is best suited to get you to platform 3. If you have money to spend, you need to sit down and think of where you'll get the most bang for your buck.
Unedited Content Provided By Vendors
Printer-friendly version
Email this CRN article