Printer-friendly version
Email this CRN article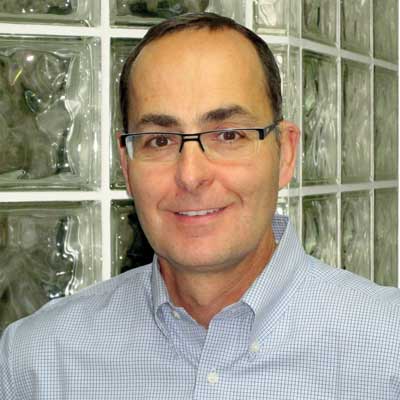 A Video Message From Joshua Behar
Fun Facts: Favorite movie and why:
Matrix - This movie is iconic as it hails futuristic technologies. There are similarities between -The One- and an intrepid, heroic and -clairvoyant-like' business leader - one who is tasked with running a company, while having to navigate a slew of challenges, highs and dangers in the -matrix- of a modern business / world.
Uses Twitter
Uses Facebook
Uses LinkedIn
Has An Advanced Degree
Has An MBA
Once Worked In A Restaurant
Once Worked At A Solution Provider
Considers Themselves A Geek
Plays Golf
Loves To Read
Joshua Behar
Ericom Software
President
Bio and Background:
Joshua Behar has more than 25 years of experience in sales, operations, management & consulting. Mr. Behar was General Manager of Time To Know U.S., an innovative startup in the education space. Prior to that, Mr. Behar worked for over 11 years in Amdocs, the market leader in software and services for service providers in the communications, media and entertainment industry in many executive roles. His last position was Chief Operating Officer of Amdocs Management Consulting division. Previously he served as Corporate Vice President & Head of Worldwide Sales at Amdocs. Prior to Amdocs Joshua held various management and sales positions in the IT industry. Mr. Behar holds a BA in Economics from UCLA and an M.B.A. in Marketing from Bar-Ilan University.
Number of years with the company:
0.6
Number of years involved with indirect sales:
25
Reports to:
Eran Heyman / CEO
Does that individual report to the CEO/president:
No - he is the CEO
Number of employees in channel organization:
15
Top products sold through the channel:
PowerTerm WebConnect RemoteView PowerTerm WebConnect Enterprise PowerTerm WebConnect DeskView Ericom AccessNow for TS / RDS / VDI Ericom AccessNow for VMware View Ericom AccessNow for Microsoft RDCB Ericom AccessNow for Chromebooks
Partner organization's top accomplishments over the past year:
Changed the corporate sales model - from direct to channel-centric operations, massively ramped up the channel organization and operational structure, re-structured the global partner program, partner recruitment procedures and criteria, launched channel management betterment program, established training commitment and streamlined on-boarding of new channel partners
How partner community has grown over the past year:
Partner-base has more than doubled in the past 6 months
How do you expect your channel sales as a percentage of your company's overall sales to change:
Increase
How do you expect the number of channel partners you work with to change:
Increase
Top channel goals for 2015:
Increase overall percentage of company revenue that comes through the channel
Single most innovative partner initiative in 2014:
Focused the whole corporate sales structure around channel network execution. This included converting the entire corporate thought process and accounting considerations from one that was direct sales driven, to one that is channel partner-focused. We also restructured the global partner program in less than one quarter.
Key channel/partner investments made over the past year:
Joint lead generation programs, exposure and awareness focus, funded heads, deal registration process streamlining (Lead protection)
Plans for attracting the next generation of solution providers:
Regional referrals and contact points on website, and streamlined operating procedures for lead assignment to partners by in-house channel managers. Also -a strong presence on various social media platforms (e.g., Google Plus, LinkedIN, various blogs and forums, etc.)
Advice to someone getting into the channel today:
Learn your offering's value to the channel partners -in depth. Develop a specific niche or specialty, be deeply and openly committed to your channel partners and SI's success, be business-flexible based on scenarios and regions. If you are a global provider -keep in mind cultural gaps and differences. Be open to all ways of doing business.
Unedited Content Provided By Vendors
Printer-friendly version
Email this CRN article