Printer-friendly version
Email this CRN article

One of our "50 Most Influential Channel Chiefs"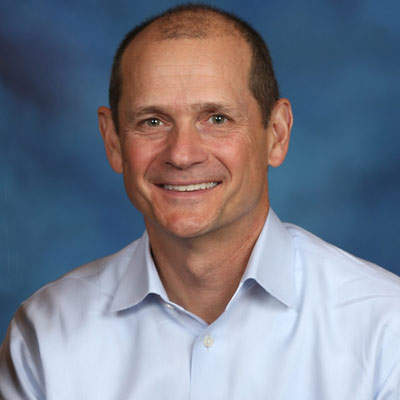 Fun Facts: Favorite movie and why:
This is actually a tough question. It could be any one of about 50 movies. However, I never watch movies more than once except for the following 3. So the answer could be: 1. Field of Dreams- because I'm a baseball junky 2. Silence of the Lambs- because it's so well done. 3. Saving Private Ryan- just an amazing movie.
Uses Twitter
Uses Instagram
Uses Facebook
Uses LinkedIn
Once Worked In A Restaurant
Once Worked At A Solution Provider
Plays Golf
Loves To Read
Wished They Were A Rock Star
Jim Ritchings
F5 Networks
Senior Vice President, Worldwide Channels
Bio and Background:
Jim Ritchings is responsible for F5's worldwide channel strategy, including Unity Value Added Resellers, Value Added Distributors, Global System Integrators, Managed Service Providers, and Cloud Service Providers. Prior to his current role, Ritchings served as SVP of Business Development. In that capacity he founded, developed, and ran a global organization that focused on building revenue-producing partnerships with industry-leading application and technology providers such as Microsoft, NetApp, Oracle, and VMware. He also pioneered F5's System Integrator strategy, Telco/service provider solution partner program, and technology alliance program. Prior to joining F5 in 2001, Ritchings spent seven years at Sequent Computer Systems, an $800 million provider of high-end UNIX Servers. At Sequent, he ran the Global Business Alliances organization, which included global SI, application and technology partnerships. Sequent was acquired by IBM in September of 1999. Ritchings has over 25 years of global channels and alliances experience, including 6 years at Unisys Corporation where he was part of the company's national distribution leadership team. He holds a Bachelor of Arts degree, cum laude, from Rowan University in New Jersey.
Number of years with the company:
13
Number of years involved with indirect sales:
8
Reports to:
Dave Feringa, EVP Worldwide Sales
Does that individual report to the CEO/president:
Yes
Number of employees in channel organization:
N/A
Top products sold through the channel:
1. BIG-IP Global Traffic Manager 2. BIG-IP Application Security Manager 3. BIG-IP Local Traffic Manager 4. BIG-IP Advanced Firewall Manager 5. BIG-IP Access Policy Manager 6. Secure Web Gateway Services 7. BIG-IP Application Acceleration Manager 8. Enterprise Manager 9. BIG-IQ Cloud and BIG-IQ Security
Partner organization's top accomplishments over the past year:
1. Significant growth of partner-initiated security revenues. 2. Significant growth of partner-initiated software module sales in line with our Good, Better, Best strategy. 3. Net new accounts and projects identified by partners, especially Cisco ACE replacement opportunities. All three measurements above are part of our Worldwide Channel scorecard that identifies and measures how we define success in the channel in a given fiscal year. This scorecard is implemented in all four F5 theatres of operation.
How partner community has grown over the past year:
Average revenue per partner is a very important measurement for us, especially revenue initiated by the partner, and this number continues to grow. Recruitment is important in select, growing markets but is not a broad strategy. Our key objective is to make our existing partners more productive while also ensuring that we have a strategy for under- or non-performing partners.
How do you expect your channel sales as a percentage of your company's overall sales to change:
Increase
How do you expect the number of channel partners you work with to change:
Stay the Same
Top channel goals for 2015:
Improve partner technical skills
Increase the amount of professional services going through partners
Increase the amount of net new accounts coming through partners
Single most innovative partner initiative in 2014:
On a worldwide basis, our Vault Security Program had a sustained impact on both our overall business, as well as our partners' business in FY 2014 (ended 9/30/14). F5 posted strong year-over-year sales results in general for FY14, and security sales growth was a massive factor for overall company performance. The driving force behind these results was our ability to educate and motivate our channel partners to lead with security and effectively position and sell our security portfolio. This program, which includes ongoing education, access to sales tools, specific competitive take-out strategies, and very attractive incentives, will continue in FY15.
Key channel/partner investments made over the past year:
1. Growing and developing the team. We have a great team and it's very important that we invest in them by helping them improve their skill set and effectiveness when working with our partners. 2. Security. Our Vault Security Program helped to generate strong YoY growth of Security revenues initiated by our channel partners. 3. Cisco ACE Replacement. In the second half of FY14 we made investments in programs to help drive Cisco ACE replacement opportunities with partners. 4. Pre and post sales enablement. This will be a big focus in FY15 (began 10/1) as well.
Plans for attracting the next generation of solution providers:
We continue to be fully committed to a -channel first- mentality within F5 as we roll out our new suite of cloud- and subscription-based offerings. Our value proposition to every channel partner is strong. As new licensing and customer consumption models emerge, it is very important that our channel be able to fully participate and profit from these new offerings.
Advice to someone getting into the channel today:
Understand what your team's skill sets are and focus your business around what you can do best. You can expand from there. Also, hire great field engineers and pay them well. They are invaluable.
Unedited Content Provided By Vendors
Printer-friendly version
Email this CRN article