Printer-friendly version
Email this CRN article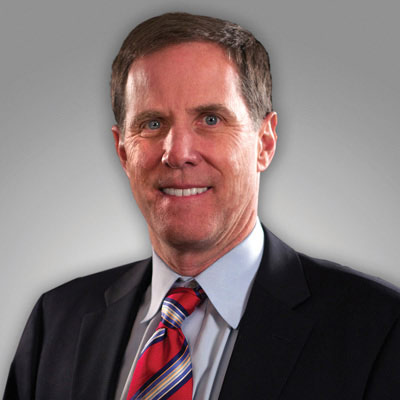 Fun Facts: Favorite movie and why:
N/A
Uses Facebook
Uses LinkedIn
Has An Advanced Degree
Has An MBA
Once Worked In A Restaurant
Once Worked At A Solution Provider
Considers Themselves A Geek
Loves To Read
Wished They Were A Rock Star
Keith McManigal
F5 Networks
Regional Vice President, Channel Sales, Americas
Bio and Background:
As Regional Vice President of Channel Sales for the Americas, Keith McManigal is responsible for F5 sales through channel partners and distributors. McManigal joined the company in 2011. Prior to his current role, he served at F5 as Director, Worldwide System Integrators. Before joining F5, McManigal spent 13 years in leadership roles at Cisco, working in a number of domestic and international sales positions. He has more than 25 years of experience in the technology industry, including roles at Bay Networks and Digital Equipment Corporation. McManigal holds a Bachelor of Arts degree from Willamette University and a Masters in Business Administration from The Pennsylvania State University.
Number of years with the company:
3.5
Number of years involved with indirect sales:
24
Reports to:
Chris Deardurff, Senior Vice President, Americas Sales
Does that individual report to the CEO/president:
No -1 level removed
Number of employees in channel organization:
N/A
Top products sold through the channel:
1. BIG-IP Global Traffic Manager 2. BIG-IP Application Security Manager 3. BIG-IP Local Traffic Manager 4. BIG-IP Advanced Firewall Manager 5. BIG-IP Access Policy Manager 6. Secure Web Gateway Services 7. BIG-IP Application Acceleration Manager 8. Enterprise Manager 9. BIG-IQ Cloud and BIG-IQ Security
Partner organization's top accomplishments over the past year:
During the past 12 months, the foundation of the F5 Americas channel program has remained consistent and successful. Our partners continue to report that our programs are valuable and further enable them to compete in the market. We have focused on three primary topics: enablement, security, and product simplification. Enablement: We rolled out an updated Sales Accreditation and Technical Sales Accreditation short course and test that shows our partners how to position F5 solutions to their customers. We also trained over 300 partner technical resources on F5 solutions, due to which the number of opportunities we received from partners in FY14 increased significantly year over year. Security: F5 increased its security portfolio, and our partners are selling security into significantly more opportunities than they did in FY13. Product Simplification: In November 2013, F5 rolled out a Good, Better, Best pricing schema that our partners adopted quickly. This not only made it easier for our partners to position and quote F5 solutions, but it also gave them more opportunities to attach their services, both immediately after the sale and months later when the customer is ready to activate the additional functionality.
How partner community has grown over the past year:
During FY14, we built a strategy to have our partners focus on selling more F5 solutions and selling into the State and Local Governments and Education (SLED). Because of these focus areas, our deal size increased year over year and the SLED vertical grew faster than most other verticals. We were able to leverage our partners' expertise to grow the opportunity for all of us while solving real customer issues.
How do you expect your channel sales as a percentage of your company's overall sales to change:
Increase
How do you expect the number of channel partners you work with to change:
Stay the Same
Top channel goals for 2015:
Improve partner technical skills
Increase the amount of professional services going through partners
Increase the amount of net new accounts coming through partners
Single most innovative partner initiative in 2014:
The single most important innovation we rolled out in 2014 is that we listened to our partners and made minor modifications to our programs rather than wholesale changes. For example, we expanded the number of labs available at our annual partner conference by 300% and our partner participation in these labs increased by over 200%. Partners were able to attend multiple lab sessions rather than just pick one or two. The F5 Systems engineering team built and taught the lab courses, which fostered relationships between the channel community and the F5 Field Systems Engineering team. This paid off right away. A partner engineer went to a lab and was able to finish the customer installation that night, rather than finishing up a week later, saving both time and money for the partner and finishing the project early.
Key channel/partner investments made over the past year:
1. In 2014 we invested in a security attached campaign to provide our partners extra incentives to find and close security opportunities. 2. We conducted over 50 technical sales boot camps to train our partner Systems Engineers how to find F5 opportunities and attach F5 solutions to Cisco, VMware, Microsoft, and Oracle opportunities, resulting in a better customer experience when interacting with these applications. 3. We built a lead generation rewards program, Bounty Hunter, for partner sales teams to find new account opportunities and bring them to F5. Our partners found over half of all new accounts in FY14.
Plans for attracting the next generation of solution providers:
F5 was one of the first companies to roll out a Cloud Licensing Program to reward our partners for selling F5 cloud based solutions. We work with our current partners on how they have cloud conversations with customers and the benefits F5 brings to customers with applications, both in the cloud and in their on-premise data centers. In addition, we are recruiting -born in the cloud- partners to sell and deploy F5 solutions as their customers migrate to the cloud. Many customers use F5 with their applications, and they want the same functionality no matter where the application resides.
Advice to someone getting into the channel today:
Show up: Many people don't make the calls or do the work and expect things to come to them. This is not the case, so work hard and good things will come to you. Do what you say you will do: Always follow up in all business conversations. Be known as the person who people can rely on. Listen to the customer more than you talk: It's easy to give your sales pitch to customers, but it's hard to ask questions, actively listen to the customer, and tailor your message in the customer's language and terms, instead of your terms.
Unedited Content Provided By Vendors
Printer-friendly version
Email this CRN article