Printer-friendly version
Email this CRN article

One of our "50 Most Influential Channel Chiefs"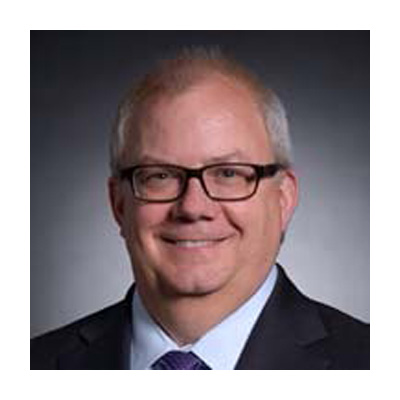 Fun Facts: Favorite movie and why:
Field of Dreams. What an awesome movie -- dripping with nostalgia for people and places and experiences in our lives that we've lost and would go to great lengths to have back -even if just for a short while. The main character, Ray Kinsella, played by Kevin Costner, repeatedly hears a whisper in the air, -If you build it, he will come.- Ray struggles to undertand this, but once he does, and he believes, he builds it (his baseball field) and they (the long-dead players, including his father) do come. For anyone who has worked as a channel chief, you have to believe that if you build it -products, services, programs, tools, incentives, etc -they (the Partners) will come. If you do it right, you live with the constant belief that your job is to keep building these things, keep perfecting them, so Partner come, and stay, and invest their practices with you.
Uses Instagram
Uses Facebook
Uses LinkedIn
Once Worked In A Restaurant
Plays Golf
Loves To Read
Wished They Were A Rock Star
Steve Pataky
FireEye & Sales
Vice President, World Wide Channels & Alliances
Bio and Background:
Steve Pataky is a seasoned channel and partnering professional with over 25 years of experience architecting and executing global channel and go-to-market strategies, innovative global programs, partner development, sales and marketing activities at scale to drive revenue growth. He has a solid track record of design and day-to-day operation of award-winning partner programs, partner recruitment, on-boarding, enablement, marketing, incentives and investments. Steve is experienced in building and leading large domestic and global inside and field channel sales organizations focused on leveraging single and two-tier channel and alliance ecosystems. Steve has held a variety of domestic and global channel sales and channel development roles with NetScreen, Vertical Networks and 3Com, where he spent two year in the Asia- Pacific region managing partner recruitment, development and marketing. Prior to joining FireEye as Vice President, Worldwide Channels and Alliances, Pataky was Vice President of Worldwide Channel Development and Programs at Juniper Networks, where he was responsible for building, launching and operating the company's global Partner Advantage Program.
Number of years with the company:
1.5
Number of years involved with indirect sales:
27
Reports to:
John McGee / Senior VP of Global Sales
Does that individual report to the CEO/president:
Yes
Number of employees in channel organization:
200
Top products sold through the channel:
NX Series EX Series FX Series AX Series HX Series CM Series PX Series Endpoint Forensics Email Threat Prevention Mobile Threat Prevention
Partner organization's top accomplishments over the past year:
Re-architected FireEye's Partner financial model, including launching Partner Reward for Value, new Deal registration program, and deal protection for non-standard pricing. Doubled Partner deal registrations (now over 1400 per quarter and growing 43% Q/Q) and reduced approval time frames by over 14 days. Partner registered opportunities now account for 25% of the company's quarterly revenue. Doubled our Partner ecosystem to 1000 Partners worldwide, while increasing Partner transactional frequency by 38% Y/Y. Launched a new global Managed Security Solution Provider (MSSP) program and announced new partnerships with some of the world's largest solution providers (SingTel, Verizon, T-Systems) Chartered the design and launch of the company's first on-line, self-service enablement portal, Fuel Station, delivering training and 100s of valuable sales and technical assets and tools in real time. Launched 2-tier Distribution in North America, which was previously exclusively 1-tier.
How partner community has grown over the past year:
FireEye's Partner ecosystem doubled over the past year, reaching over 1000 partners worldwide, including VARs, Systems Integrators, Managed Security Service Providers, Consultants and Distributors. This growth has occurred globally, with FireEye Partners now operating in over 60 countries, with 90 percent of FireEye sales through Partners. Partner contribution has increased dramatically, with over 1400 new Partner deal registrations per quarter and 25% of FireEye's quarterly revenue coming from these deals.
How do you expect your channel sales as a percentage of your company's overall sales to change:
Increase
How do you expect the number of channel partners you work with to change:
Increase
Top channel goals for 2015:
Add more qualified partners
Increase partners' customer satisfaction ratings
Improve partner profitability
Single most innovative partner initiative in 2014:
The launch of FireEye as a Service (FaaS) for Partners is the most significant channel innovation this year. By embedding FireEye technology and process in the managed services of our Partners, we jointly offer our customers an unprecedented level of protection against today's most insidious security threats and cyber crime. FireEye works hard to help our Partners transform their security practices to ensure they protect their customers from these next generation threats. With the addition of Mandiant to the FireEye portfolio, Partners have a comprehensive solution that includes proactive protection and best-in-class reactive remediation in the event of a security breach. Partners expand their portfolio with this capability to generate more revenue, while offering even greater protection to their customers. This is such a win/win/win for our Partners, their customers, and FireEye.
Key channel/partner investments made over the past year:
Doubled channel and alliance coverage in the Field, building more joint business plans with Partners, and working more closely to help Partners enhance their security practices with FireEye. FireEye continued to add sales resources -expanding coverage to many new countries and enabling more joint selling with Partners. Positioning next generation threat solutions, and opening more services opportunities. Fuel Staion -FireEye's enablement portal was launched in April, 2014 and continues to evolve in to the most important enablement asset to help our Partners access the sales and tech tools they need to identify, qualify, and close more business.
Plans for attracting the next generation of solution providers:
There has never been a more critical time for security technology. The wave of cyber crime, and advanced persistent threats impact every enterprise and individual. Traditional network defenses can no longer protect us from these threats. Security practices of solution providers must be re-tooled to respond appropriately. As the company that founded the Advanced Persistent Threat Security space, the first to market and the market share leader of APT and cyber security solutions, FireEye is the company with the most comprehensive portfolio of products and services (solely dedicated to this space) to help Partners build out these practices.
Advice to someone getting into the channel today:
Carry a channel sales quota as early in your career as possible. Selling to and with Partners will prove to be an invaluable experience that will serve well anyone planning a channel career. Partners must always be selling -their brand, their reputation, their solutions, their services. They sell, or they don't survive. Your own channel sales experience will sensitize you to your Partners' business and make you in turn a better partner to them. And read CRN (seriously!)
Unedited Content Provided By Vendors
Printer-friendly version
Email this CRN article