Printer-friendly version
Email this CRN article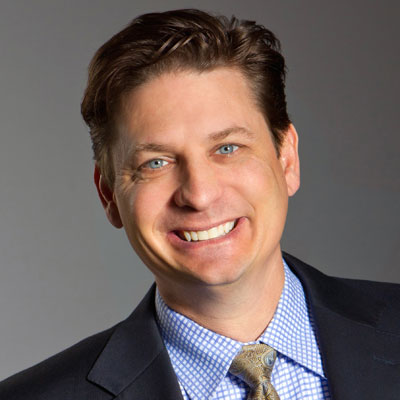 A Video Message From Todd DeBell
Fun Facts: Favorite movie and why:
The Big Lebowski is one of my favorites. The writing is terrific, but what I like most is that it touched so many people; everyone quotes it. I actually laugh about this movie with many partners frequently when I travel, typically about some particular line or character. The best quote that I can tie to the channel from The Big Lebowski is: -New stuff has come to light- -Ok, so I edited this profundity by The Dude (Jeff Bridges), but the message remains -or should I say -abides-: Always consider the latest information when working with partners and their customers.
Uses Twitter
Uses Facebook
Uses LinkedIn
Once Worked In A Restaurant
Once Worked At A Solution Provider
Considers Themselves A Geek
Plays Golf
Wished They Were A Rock Star
Todd DeBell
FireMon
Vice President of Global Channel Sales and Distribution
Bio and Background:
With nearly two decades of experience, Todd DeBell has a proven track record of building high-growth, high-margin channel programs for emerging technologies in new markets. At FireMon, Todd has overseen the global deployment of the margin-rich, multi-tier FireMon Ignite partner and distribution program, cultivating mutually beneficial relationships that extend the reach of FireMon's market-leading solutions. Leveraging FireMon's proactive security intelligence solutions, Ignite channel partners offer continuous visibility and control over network security infrastructure, policy change and IT risk to large organizations worldwide. Under Todd's leadership, FireMon partners have achieved record margins and rapidly grown cyber security business efforts via delivery of more strategic high-value solutions and services to customers. In 2013, Todd once again spearheaded a 90 percent increase in FireMon's annual channel revenue -repeating the same feat achieved in 2012 -with the company on track for consistent channel growth in 2014. The FireMon Ignite program has been recognized by CRN as a 5-Star Program for two consecutive years (2013 and 2014) and Todd has been honored by CRN as Channel Chief for three years running (2012, 2013 and 2014). Before joining FireMon, Todd led a North American channels team focused on cyber security and enterprise storage at GE Access (now Avnet, Inc.); guided a software channel team at Arrow Electronics; and held regional sales and distribution leadership roles for leading providers including Motorola Solutions and Verizon. Todd graduated with a BA in Management from the University of Phoenix and completed executive course work at the University of Chicago business school. In 2014, he was nominated as Vice President to the board of Bal Swan Children's Center and continues to serve as a dedicated fundraiser for the organization.
Number of years with the company:
4
Number of years involved with indirect sales:
15
Reports to:
Alin Srivastava / Global VP of Sales
Does that individual report to the CEO/president:
YES Alin Reports to CEO/Founder, Mr. Jody Brazil
Number of employees in channel organization:
50
Top products sold through the channel:
The FireMon Security Intelligence Platform includes the following products:
1) Security Manager - device rules audit and activity reporting; hidden rules and rule usage analysis; firewall activity and complexity reporting.
2) Policy Planner - firewall policy change workflow; device policy change tracking; device rules analysis and recommendation.
3) Policy Optimizer - NEW for 2014 - rule recertification automation; intelligent policy review and editing; policy compliance and rules recertification.
4) Risk Analyzer - IT risk exposure assessment; attack path mapping and threat simulation; exposure-based risk prioritization.
Partner organization's top accomplishments over the past year:
Over the last year, FireMon Ignite partners worldwide achieved significant growth, outpacing expansion of the overall market segment, driven by efforts including: Introduction of Global Distribution Program for expanded in-region support Creation of Global Partner Incentive Program for deeper sales engagement Delivery of Global Marketing Program for multi-touch sales enablement Launch of Dedicated Channel Support Program for business expansion All these additional programs, resulting in far more comprehensive channel support, helped FireMon Ignite partners increase revenue demonstrably across all solutions and services. By extending and streamlining the Ignite program in nearly every possible manner, FireMon channel partners benefited across all joint business objectives.
How partner community has grown over the past year:
In 2014, FireMon dedicated channel managers to its high growth partners worldwide to increase sales momentum. By concentrating on business planning, solutions training, focused incentives, and support, the FireMon Ignite channel program achieved tremendous results; partner revenue grew significantly, along with average deal size growth and the total volume of partner transactions.
How do you expect your channel sales as a percentage of your company's overall sales to change:
Increase
How do you expect the number of channel partners you work with to change:
Increase
Top channel goals for 2015:
Add more qualified partners
Improve partner sales skills
Increase the amount of net new accounts coming through partners
Single most innovative partner initiative in 2014:
Advanced Technical Training, conducted both in the field and at FireMon headquarters, enabled our partners Sales Engineers to be more familiar and effective using our products, which in turn allowed them to become more valuable, strategic advisors to end-user organizations. Additionally, integrated marketing campaigns conducted in-person, online or through hosted training events helped us unite our many alliance partners, channel partners and FireMon as a focused team, allowing everyone involved to benefit from the power of all three types of organizations working toward common, strategic goals.
Key channel/partner investments made over the past year:
Dedicated Channel Head Count -FireMon drove tremendous growth via its investment in dedicated channel managers, resulting in a measurable increase in 6- and 7-digit partner transactions and partners' overall focus on FireMon solutions, year-over-year. Global Distribution Program Launch -In-region support for key FireMon partners worldwide drove record revenue growth via the Ignite Global channel program. Integrated Marketing - Powering this record growth were comprehensive programs across all spectrums of joint channel sales and marketing worldwide, including attendance at security industry events, multi-touch point digital campaigns, strategic thought leadership (blogs, webcasts and online presentations), and many other targeted initiatives.
Plans for attracting the next generation of solution providers:
FireMon works closely with major firewall, networking and load balancer vendors to provide its partners with a solutions portfolio that helps end user organizations aggregate and review more detailed, meaningful analytics. Additionally, we train our channel partners' technical staff to deliver FireMon and OWN all of the services. And FireMon's Security Intelligence Platform can be sold to traditional security, networking or compliance teams -giving partners an audience with three distinct user groups. FireMon's deal registration program helped partners keep strong margins. Finally, FireMon added a global distribution program that was instrumental attracting and securing the next generation of partners.
Advice to someone getting into the channel today:
Listen to your partners, serve as their voice within in your organization and help them increase revenues. To enable success, your partners need to trust both your technology and the team they work with.
Unedited Content Provided By Vendors
Printer-friendly version
Email this CRN article