Printer-friendly version
Email this CRN article

One of our "50 Most Influential Channel Chiefs"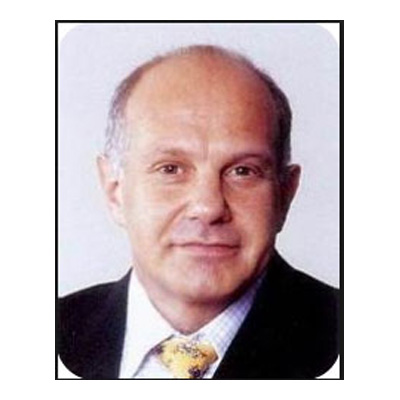 Fun Facts: Favorite movie and why:
n/a
Uses LinkedIn
Has An Advanced Degree
Considers Themselves A Geek
Plays Golf
Loves To Read
Jos Brenkel
Hewlett-Packard
SVP, PPS WW Sales Strategy and PMO
Bio and Background:
Jos Brenkel is a 26-year Hewlett-Packard (HP) veteran, having first joined the company in South Africa in 1986. Jos currently leads Worldwide Sales Strategy and the Project Management Office (PMO) for HP Printing and Personal Systems (PPS) a newly established organization which combines HP's printer and PC divisions into a $65 billion business unit. In this capacity, Jos is responsible for defining the PPS operating model, aligning PPS sales and go-to-market efforts, and identifying synergies and efficiencies within PPS to accelerate revenue and margin growth. Prior to his role with PPS, Jos was Senior VP in the Asia Pacific and Japan (APJ) region for HP's Personal Systems Group (PSG). As head of this dynamic and fast-growing region, Jos was responsible for all managing the PC business across all APJ including China. During his tenure with HP, Jos also held the role of vice president and general manager of PSG's Middle East, Mediterranean and Africa region. In this position, Jos successfully drove all go-to-market efforts including sales, operations and supply chain, marketing, SMB support and category management, growing both revenue and operating profit. Jos' professional history with HP includes a variety of other posts across the company and around the world, including head of the Solution Partners Organization (SPO) for HP in EMEA, Worldwide Marketing for business PCs based in California USA, vice president and general manager of HP's European business PC operations, and program manager for the networks division. Jos is a French national and holds a bachelor's degree in commerce and an honors diploma in marketing from Witwatersrand University in South Africa.
Number of years with the company:
27
Number of years involved with indirect sales:
13
Reports to:
Meg Whitman, CEO
Does that individual report to the CEO/president:
N/A
Number of employees in channel organization:
N/A
Top products sold through the channel:
1. HP LaserJet Pro 2. HP LaserJet MFPs 3. HP OfficeJet Pro 4. HP OfficeJet Pro X 5. HP ProBook 6. HP EliteBook 7. HP ElitePad 8. HP All-in-One PC 9. HP Z Workstations 10. HP Thin Clients
Partner organization's top accomplishments over the past year:
We redesigned our flagship PartnerOne program to make it simpler, more profitable and more predictable for partners. We introduced a more intuitive Partner membership structure, identified new specialization categories, streamlined the Partner certification process and improved the Partner Portal experience. We reestablished a dedicated Public Sector team with resources to engage with our end-user sales teams and work with Partners on opportunities in federal, state and local governments and education. We continue to drive printing product innovation to the market place. We recently introduced the OfficeJet Pro product which provides lower cost printing for the office environment.
How partner community has grown over the past year:
Over 70% of the US PPS revenue flows through our Channel Partners. We work very hard to ensure that we encourage end-user customers to purchase through our Channel Partners and to ensure that we have the best Partner programs. We created the Channel Public Sector team this year and applied additional Channel selling resources to help our Partners close more Public Sector opportunities. These resources are focused on helping our Partners better engage with HP, leverage our Public Sector Programs, and drive more revenue.
How do you expect your channel sales as a percentage of your company's overall sales to change:
Stay the Same
How do you expect the number of channel partners you work with to change:
Stay the Same
Top channel goals for 2015:
Improve partner profitability
Single most innovative partner initiative in 2014:
We have had a strong focus on the simplification of our PartnerONE PPS programs. We have made earning PartnerONE program dollars more predictable, created a more intuitive Partner membership structure, identified new specialization categories, streamlined the Partner certification process and improved the Partner Portal experience. The feedback on these changes from our Partners has been very positive. We will continually improve and bring innovation to the industry's longest running channel program.
Key channel/partner investments made over the past year:
1. HP invests more than $500 million annually in its Channel Partner program, including an additional $1.5 billion in FY13 worldwide in channel programs and IT initiatives to reward performance. 2. Last year, we expanded our Partner Sales Coverage and simplified our PartnerONE programs. We also consolidated our US Channel Sales and Development resources under my leadership. As a result, we have a single strategy and vision for our PPS Partners. 3. The simplification of our PartnerONE programs has been praised by our Partner community. We will continue to refine our Programs this year.
Plans for attracting the next generation of solution providers:
HP is attracting committed partners with a unique mix of innovative, profitable partner programs, marketing support, training, and a broad portfolio of leading products and services offerings. All are critical for a solution partner's sustained success. HP is focused on enhancing the quality of its partner base. Recruitment is focused on specific segments and geographies where HP needs stronger presence and offers unique partner value, resulting in more opportunities for HP and our partners. HP also continues to build stronger, more collaborative relationships with our partners through deeper executive engagement, strategic planning, industry partner conferences, forums, advisory boards and programs.
Advice to someone getting into the channel today:
HP views the Channel as an extension of our sales force. The opportunity for our sales teams to work towards a common vision of supporting our mutual customers has never been greater. Know your customer, learn the HP product advantages, leverage our Partner Programs and work with our sales teams to solve customer problems.
Unedited Content Provided By Vendors
Printer-friendly version
Email this CRN article