Printer-friendly version
Email this CRN article

One of our "50 Most Influential Channel Chiefs"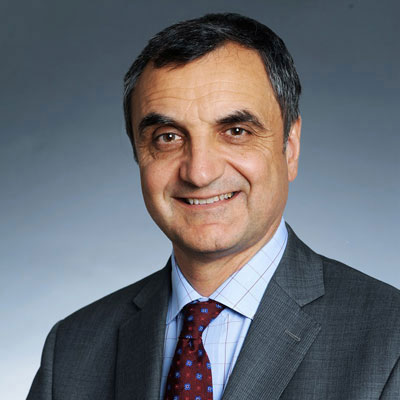 A Video Message From Marc Dupaquier
Fun Facts: Favorite movie and why:
I'm a big fan of Woody Allen and have read his novels and seen his movies repeatedly, but in terms of favorites I'd have to say -Manhattan- and -Annie Hall.-
Uses Twitter
Uses Facebook
Uses LinkedIn
Has An Advanced Degree
Has An MBA
Loves To Read
Marc Dupaquier
IBM Global Business Partners
General Manager
Bio and Background:
Marc Dupaquier was appointed General Manager, IBM Global Business Partners, in January 2014, and is responsible for leading the organization that supports more than 145,000 IBM Business Partners. In his role, Marc is responsible for the revenue generated globally through all IBM Business Partners, including distributors, resellers, System Integrators and Managed Service Providers. Under Marc's leadership and strategic direction, IBM has positioned itself as a leader in Business Partner growth, transformation and satisfaction. Marc engages with IBM Business Partners around emerging opportunities in the channel through cloud, analytics, mobile, social and security. To help Business Partners lead in this era of change, Marc and his team have made significant investments that have played a central role in building expertise and skills among Business Partners, including making IBM employee educational programs available to Business Partners through ThinkAcademy. Marc spearheaded the design of specialized curriculum-focused certifications for Business Partners that have helped them build knowledge in key areas such as "cloud developer" to become trusted advisors for shared customers. In addition, Marc oversaw key elements of IBM's x86 server business divestiture to Lenovo, while at the same time maintaining IBM's longstanding hardware legacy in order to uphold partner loyalty and strengthen relationships with numerous Business Partners around the world. Marc has worked for IBM for 27 years, previously serving as Vice President of Marketing and Strategy for IBM Systems and Technology Group. Prior to that, he was General Manager of IBM's Global Mid-Market Business where he was responsible for IBM hardware, software and services revenue, with a specific focus on using Business Partners as the primary route to market. Marc also served as General Manager for the Business System Division, Vice President of Global Marketing for IBM Software Group, and Vice President of Global Sales for the IBM Data Management Division.
Number of years with the company:
27
Number of years involved with indirect sales:
20
Reports to:
Tom Rosamilia, Senior Vice President of IBM Systems & Technology Group and IBM Integrated Supply Chain
Does that individual report to the CEO/president:
No, Tom is one person removed from the CEO.
Number of employees in channel organization:
N/A
Top products sold through the channel:
Hardware: IBM Power Systems; IBM Storage (Storwize and Flash Systems) Services: SoftLayer, IBM Business Continuity Services, IBM Security Services Software: IBM Information Management, IBM WebSphere, IBM Security Software, IBM Mobility Software
Partner organization's top accomplishments over the past year:
In 2014, IBM Global Business Partners was focused on supporting our Business Partners through their transformational journey to offer higher value solutions and evolve their businesses for future success. In today's new era of infrastructure, both IBM and our Business Partners need to deliver innovative, higher value solutions, where we will reach new markets and buyers through a collaborative ecosystem of partners and provide a differentiated client experience. As IBM has transformed its channel capacity and capabilities to support the company's shift to higher value solutions, we've remained committed to providing our Global Business Partners with a wide range of advanced learning programs. Through PartnerWorld in 2014, we delivered an unparalleled set of educational workshops, enablement offerings and resources to help Partners market, sell and deliver winning solutions and grow their business profitably. One that I've been involved with that I'm particularly proud of is the IBM Business Transformation Initiative, a program we designed to help Business Partners mitigate the changing technology landscape and facilitate a profitable business transformation, especially around emerging opportunities in cloud, big data analytics, mobile, social and security (CAMSS).
How partner community has grown over the past year:
IBM's Global Business Partner community has grown as a result of our ongoing and expanded investments in education enablement programs. These new programs, such as Social Media Boot Camp and Selling with Social Insights, encompass developments within the Watson ecosystem and our SoftLayer and BlueMix cloud capabilities. We've seen increased demand around CAMSS from our Partners and anticipate their future investments to grow as a result of our acquisition of SoftLayer and additions to our portfolio through BlueMix, Watson, the IBM Cloud Marketplace and our new Apple and IBM Partnership.
How do you expect your channel sales as a percentage of your company's overall sales to change:
Increase
How do you expect the number of channel partners you work with to change:
Increase
Top channel goals for 2015:
Migrate partners to cloud solutions
Improve partner technical skills
Improve partner profitability
Single most innovative partner initiative in 2014:
In 2014, it was our drive for transformation that had the greatest impact on our Business Partners. The IBM Global Business Partner team executed on a combination of educational initiatives, including IBM's Business Transformation Initiative (BTI), Social Media Boot Camp and Think Academy for Business Partners. To me, the most impactful and innovative was BTI. Today's Business Partners are seeing constant change in the marketplace, causing them to find new and innovative ways to decipher out how to -stay in the game.- There have been situations where Business Partners are jumping into cloud and Services because their competitors are, but they haven't thought through the investment, risks and requirements of these actions. IBM has served as a catalyst for transformation and a trusted advisor to our Business Partners. With BTI, we've helped our Business Partners address these requirements by providing the tools needed to advance their strategy, optimize their portfolio, and create a more profitable future. BTI has provided Business Partners with a roadmap that ultimately positions them for alignment with the CAMSS growth plays. We have a number of Business Partners that have gone through BTI and achieved positive results.
Key channel/partner investments made over the past year:
Helping our Partners increase skills through education initiatives, including: - Social Media Boot Camp - IBM PartnerWorld Program - Business Transformation Initiative (BTI) - Incentives Programs - Vouchers for education and training through webcasts
Plans for attracting the next generation of solution providers:
We largely generate new interest by connecting with Business Partners at key channel and industry events such as CRN's Best of Breed and NextGen Cloud and XChange events, in addition to IBM's own annual PartnerWorld Leadership Conference. These events provide the ideal opportunity to meet new Business Partners and discuss what IBM is able to do for their business with important skills initiatives, as well as allow us to explore the forces at play in the market and investigate how IT transformation will enable our Business Partners and their clients to transform for growth.
Advice to someone getting into the channel today:
I would advise that anyone becoming a Business Partner to first investigate what types of innovative solutions companies are delivering to help transform how their potential clients will do business. They need to understand how historic shifts in our industry: cloud, big data/analytics, and new models of engagement, which rely on mobile and social, underpinned by security -- are profoundly changing our industry, and ultimately, how they will drive new revenue for the channel. It's also important that they're agile partners who can truly understand and embrace the change that's needed to succeed over the next five to 10 years.
Unedited Content Provided By Vendors
Printer-friendly version
Email this CRN article