Printer-friendly version
Email this CRN article

One of our "50 Most Influential Channel Chiefs"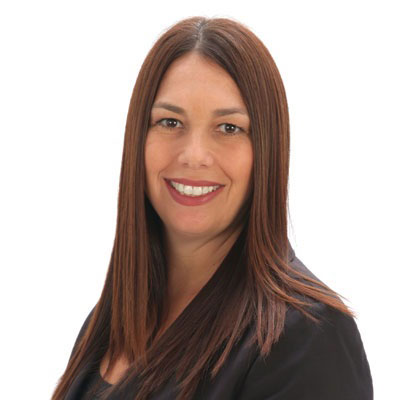 Fun Facts: Favorite movie and why:
The Gladiator. Such a classic movie that shows the power that a person can have. But it's also a story about the importance of relationships and team work. This storyline and scenery are timeless so I feel like I'm watching it for the first time every time.
Uses Twitter
Uses Facebook
Uses LinkedIn
Main Computer Is A Tablet
Plays Golf
Loves To Read
Shannon Sbar
APC by Schneider Electric
VP, Channels
Bio and Background:
Shannon joined APC by Schneider Electric in 2007, initially as the Director of Distribution. Today as Vice President of Channel, she is responsible for driving revenue, strategy and profitability within the North American Channels organization. Under Shannon's vision, the Channel team, which consists of IT Distribution, Direct Market Reseller, Electrical Distribution, Dell and Retail, is focused on increasing business effectiveness, creating strategic relationships, driving growth and improving customer satisfaction. With over 15 years of channel experience, Shannon has been recognized for her high performance and leadership. Her awards include CRN Magazine's Top Women of the Year and CRN's prestigious 100 Most Powerful Women in the Channel for 2010, 2011, 2012, and 2013. Shannon has been a panelist on the Cisco House Women's Leadership Forum, Tech Data's Channel Link -Women of the Channel- Event and CDW's Women Opportunity Network in 2012. She is committed to helping women in the channel succeed and lead in business. Additionally, her focus on process improvements contributed to APC by Schneider Electric winning Tech Data's Supply Chain Excellence Award and Ingram Micro's Outstanding Overall Supply Chain Vendor in 2009. Prior to joining APC by Schneider Electric, Shannon served as the Director of Distribution and DMR for Philips Consumer Electronics. In that role, she focused on developing sales and marketing strategies for both channels. While at Philips, Shannon was recognized by Philip's executive team with the 2005 Channel Excellence Award for her dedication and commitment to the channel. She also worked for Vivendi Universal for 5 years gaining strong retail experience as a National Account Director. Shannon is located in Tampa, Florida. She holds a Bachelor's of Science degree from Florida State University.
Number of years with the company:
7
Number of years involved with indirect sales:
16
Reports to:
Rob McKernan, SVP, IT Business, Americas, Schneider Electric
Does that individual report to the CEO/president:
Yes
Number of employees in channel organization:
130
Top products sold through the channel:
Smart-UPS Back-UPS Netshelter Enclosures Symmetra PX UPS InfraStruxure InRow Cooling Netbotz physical monitoring StruXureware Central Software SurgeArrest
Partner organization's top accomplishments over the past year:
The beginning of 2014 kicked off a key strategy focused on attaching to the network. This was a shift in our strategy which had primarily focused on attaching to the server. After reviewing feedback from our partners and market research, we switched our focus to attaching to the network. As a result, we enabled our teams to focus on more relevant topics and needs of our partners/ channels. Additionally, this year, APC invested in increased support for our partners by creating a new team (Partner Development Reps) and expanding a pilot (Channel Development Reps). Both of these internal teams focus on providing additional pre-sales and post-sale support to managed partners and IT Channel partners. As a result, both teams have been able to increase partner revenue, provide customized support and maximize program benefits for our partners. Lastly, a key accomplish for this year was the partnership with Dell. Dell and APC by Schneider Electric signed a business contract to drive OEM business along with key APC by Schneider Electric products. This exclusive partnership speaks to the brand, quality and value of partnering with APC by Schneider Electric.
How partner community has grown over the past year:
The most noteworthy changes within our partner community has been the expansion of our relationships within strategic accounts. The strength of relationships and creditability within the channel continue to be key factors for success. Therefore, APC by Schneider Electric stresses the importance of developing strategic relationships across various levels of accounts. As a result, we have been able to expand our relationships and offer more diverse benefits to our larger partners, such as more customized marketing initiatives, more unique support for project execution and better aligned promotions.
How do you expect your channel sales as a percentage of your company's overall sales to change:
Increase
How do you expect the number of channel partners you work with to change:
Increase
Top channel goals for 2015:
Launch new/revamp existing channel program
Increase partners' customer satisfaction ratings
Improve partner profitability
Single most innovative partner initiative in 2014:
2014 focused on aligning our teams to ensure the correct support for our diverse channel. Therefore we created a structure designed to support our mass channel while also providing specific support to our larger, more unique partners. This was a noteworthy transition alone. But the key innovation can be found within our DMR Channel, which was the grounds for a pilot team called the Channel Development Reps. This inside team is completely unique to our other channels teams. It's serves as the single response, touch-point, go-to team for our DMR accounts. These reps are intimately knowledgeable about the DMR channel and focus on providing customized support to all aspects of these accounts. As a result of this team, our DMR channel has seen significantly greater results than other channels and our partner satisfaction within DMR has increased. Moving forward, we will be looking for ways to replicate this success across other channels.
Key channel/partner investments made over the past year:
1. More customized support for DMR Channel with the expansion of the Channel Development Representatives. 2. Increased support for the IT Channel with the development of our Partner Development Team 3. Drove partner profitability with the development of programs, promotions and demand generation activities focused on attaching to the network 4. Increased partner communication and visibility to product roadmaps
Plans for attracting the next generation of solution providers:
APC by Schneider Electric recognizes that our partners' business models and priorities are adjusting to provide various services and products to their customers. Therefore, we are constantly adjusting our programs, promotions and offers to ensure we remain relevant to our channel. More importantly we remain focused on ensuring support, profitability and industry leading products to all aspects of the channel.
Advice to someone getting into the channel today:
Intimately learn and understand the diversity of the channel. But always embrace it! The channel is highly diverse. Therefore, the needs of our partners are very diverse. So, in order to provide value to partners, you must understand their needs. But always embrace the diversity and uniqueness of the channel. It can be complicated but it's a highly effective and dynamic system full of strong personalities that add to the pleasures of working in the channel.
Unedited Content Provided By Vendors
Printer-friendly version
Email this CRN article