Printer-friendly version
Email this CRN article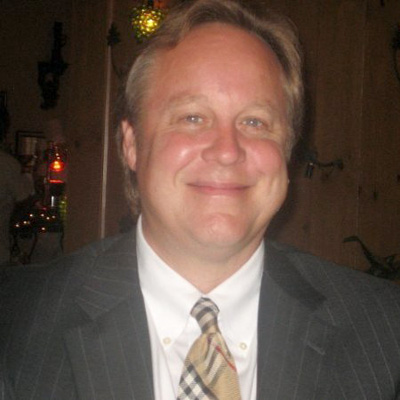 Fun Facts: Favorite movie and why:
Jeremiah Johnson -depicts a realistic, yet idealized, view of the wilderness survival hardships of mountain men in the Intermountain West in the mid 19th century.
Uses Twitter
Uses Instagram
Uses Facebook
Uses LinkedIn
Once Worked At A Solution Provider
Plays Golf
Loves To Read
Richard A. Weeks
Lieberman Software Corporation
VP, Channel & Business Alliances
Bio and Background:
Richard A. Weeks is a veteran security software sales, marketing and corporate development professional, responsible for enabling and managing all indirect channel sales in the Americas and APAC regions in both the commercial and federal markets. His additional has responsibilities include managing Lieberman's global strategic business alliance initiatives, including Technology ISV, GSI and Big4 consultancies. Prior to joining Lieberman Software, Ric established several award-winning channel sales programs for information & cybersecurity software companies. As VP, Business & Channel Development at Cyber-Ark Software, he led the transition from a direct sales model to a balanced approach. He built the program and led the team responsible for all aspects of indirect channel sales, technology alliances and monetized strategic relationships, growing channel revenue from 10% to over 45% of sales over 4 years. His previous role was Sr. Director, Worldwide Channel & Microsoft Business Development at Centrify Corporation He has held positions of increasing responsibility in management consulting, IT operations, network engineering, direct sales, channel sales and business development for innovative technology firms such as Proteon, 3Com, Fidelity Investments, Top Layer Networks and Aelita Software (now Dell/Quest Software) and SSH Communications. A US Air Force computer operations veteran, Weeks studied Information Systems Management at UC San Diego and Management Information Systems at Northeastern University, Boston.
Number of years with the company:
2
Number of years involved with indirect sales:
20
Reports to:
Jack Jaffe, SVP Global Sales
Does that individual report to the CEO/president:
Yes.
Number of employees in channel organization:
5
Top products sold through the channel:
o Adaptive Privileged Access Mgmt Suite Enterprise Random Password Manager (ERPM) LSC Zone Processor LSC Session Manager LSC Session Recorder LSC Application Launcher o Random Password Manager (RPM) o User Manager Pro Suite (UMP) o Service Account Manager (SAM) o Account Reset Control (ARC) o Task Scheduler Pro (TSP) o COM+ Manager o Server-Server Password Synchronizer (SPS) o Intensive Care Utilities
Partner organization's top accomplishments over the past year:
o Total Revenue Contribution: Expanded our Channel-Attached Sales Rate from 18% ('13) to 45% ('14), a 139% increase o Increased YoY channel sales with VAR Accuvant by 390% o Recruited new major channel VARs to resell our flagship products: Simieo ePlus Technology 4 New Federal VARs 14 New VARs in South America & Latin America 2 New VARs in Canada
How partner community has grown over the past year:
We continued to increase our VAR Channel by targeting & engaging the largest commercial infosecurity VARs in the USA, while simultaneously engaging new Federal partners. We began working with several -Big4- consulting firms on services opportunities and became Microsoft Azure certified to deliver hybrid cloud-based PAM solutions. We increased our channel sales staff in the USA and South America, and look to expand in APAC in 2015.
How do you expect your channel sales as a percentage of your company's overall sales to change:
Increase
How do you expect the number of channel partners you work with to change:
Increase
Top channel goals for 2015:
Add more qualified partners
Improve partner technical skills
Increase the amount of net new accounts coming through partners
Single most innovative partner initiative in 2014:
We continued to successfully target and engage the top Infosecurity and IAM VARS in the USA, Canada and LATAM markets, enlisting them in our no-cost enablement model, which consists of a -3 Pillar- approach -sales, presales and design/deploy technical services.
Key channel/partner investments made over the past year:
o Increased scope and frequency of technical training curriculum for Authorized Partners (both online & instructor-led) o Increased marketing investment in Partner sales training, Customer events o Added an annual rebate program for Partners who achieve sales targets o Hired dedicated Channel Sales Managers in West, LATAM regions o Adding Partner Resource Management via Salesforce.com
Plans for attracting the next generation of solution providers:
We offer best-of-breed IAM products via a world-class channel program, in a highly visible growth market (Privileged Access Mgmt.). We provide qualified leads, generous discounts, annual rebates, and provide no-cost technical training to enable partner pre/post-sale services. We do not compete with our Partners. Our technology helps customers protect against data breaches, increase their security posture and meet regulatory compliance requirements, while allowing our Partners to elevate their -Trusted Advisor- status with their clients.
Advice to someone getting into the channel today:
o Demonstrate a top-down commitment to invest in channels as a strategic vs. tactical selling vehicle (e.g. CEO, VP Sales, VP Marketing, VP Channels) o Provide real enablement for Sales, PreSales and Services Teams o Be prepared to -feed the channel- qualified deals for at least one year to build trust and solution awareness between your field sales and Partner's. o Provide qualified leads to sales and enable Partner services, providing a -path of least resistance' to do so o Be able to clearly enunciate real competitive differentiation without bashing
Unedited Content Provided By Vendors
Printer-friendly version
Email this CRN article