Printer-friendly version
Email this CRN article

One of our "50 Most Influential Channel Chiefs"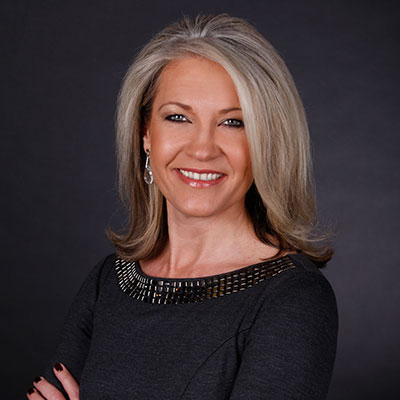 Fun Facts: Favorite movie and why:
Big Blue (1988) -My favorite movie is -Big Blue.- I was captivated by the resilience of the characters in the movie, driven by a dream that is bigger than the everyday world.
Uses Twitter
Uses Instagram
Uses Facebook
Uses LinkedIn
Once Worked At A Solution Provider
Considers Themselves A Geek
Main Computer Is A Tablet
Loves To Read
Jenni Flinders
Microsoft
Vice President, US Partner Business
Bio and Background:
Jenni Flinders is vice president of the U.S. Partner Group at Microsoft, which is dedicated to leading Microsoft's broad channel ecosystem across the U.S. and continues to drive the evolution of how Microsoft's goes to market with its network of highly dedicated partner companies. Utilizing emerging marketplace trends, Flinders enables partners to build new practice areas to evolve and drive innovation in the channel. This ensures that Microsoft customers reap the benefits of new product offerings and opportunities presented by the latest emerging technologies. Previously, Flinders was the vice president of the U.S. Partner Business Development and Sales. In this position, she was responsible for developing U.S. partner strategy and management and executing programs for more than 400,000 industry partners, including systems integrators, independent software vendors, the reseller channel (value-added resellers, direct marketers, and distributors), system builders, learning solutions partners and small-business partners. A 23-year industry veteran, Flinders has held leadership roles within Microsoft for more than 14 years. She spent her first two years with Microsoft in South Africa overseeing marketing initiatives for the Enterprise Partner Group (EPG) before taking on marketing and sales strategy for the small and midmarket business segment in South Africa. In 2003, she became the Microsoft Latin America headquarter regional lead, responsible for midmarket business and channel sales groups. Flinders joined the Worldwide Partner Group (WPG) in 2005 as Allison Watson's chief of staff, leading business management functions for WPG. Flinders then became the global business leader focusing on volume licensing transaction partners, developing global strategy for distribution and large account Microsoft resellers. She was also responsible for leading the strategy and long term roadmap for channel incentives across the Microsoft partner ecosystem. Prior to joining Microsoft in 2000, Flinders worked in South Africa for IBM and Lotus, focusing on small and midmarket businesses.
Number of years with the company:
14
Number of years involved with indirect sales:
25
Reports to:
David Willis, Corporate Vice President, US SMS&P at Microsoft
Does that individual report to the CEO/president:
David Willis is twice removed from CEO, Satya Nadella
Number of employees in channel organization:
5,000
Top products sold through the channel:
Windows 8, Windows Server 2012, Exchange Server 2013, Dynamics CRM Online, Office 365, Windows Azure, System Center 2012, Lync, SharePoint Online, SQL Server 2012
Partner organization's top accomplishments over the past year:
Along with our partners, we believe we are uniquely positioned to bring together the best in cloud platform and productivity, resulting in amazing experiences for our customers. Through encouraging partners to incorporate customer experiences into their business offerings, we helped greatly enhance their perception and profitability with their customers. We're not only adapting to the mobile first, cloud first world, we are creating it. Additionally, we are investing more time and resources in incenting our channel through our Partner Investment Engine and in training our channel with deep technical content through multiple mediums.
How partner community has grown over the past year:
We live in a mobile-first, cloud-first world that requires helping our traditional channel to transform, while recruiting new partners that are already mobile and cloud capable. In both cases, we are training our partners to listen first and then create experiences based on the Microsoft solutions. We encourage partners to take their sales beyond the transaction through to usage. I encourage partners to read our blogs, aka.ms/uspartner, participate in our Azure/Office 365 Partner Communities, aka.ms/cloudfuture and engage with our Microsoft Technology Centers to host customers to show them how our solutions will transform the way they do business.
How do you expect your channel sales as a percentage of your company's overall sales to change:
Can not disclose
How do you expect the number of channel partners you work with to change:
Stay the Same
Top channel goals for 2015:
Migrate partners to cloud solutions
Increase partners' customer satisfaction ratings
Improve partner profitability
Single most innovative partner initiative in 2014:
The US V-Seller (VTSP, VSSP) partner community is our bench of technical pre-sales/sales professionals that drive and accelerate pipeline velocity and customer consumption/deployment. This allows us to tightly align to our customers' needs and improve the connection between Microsoft field sellers and partner sellers providing the opportunity drive even stronger revenue results. Cloud Solution Provider (CSP) Program -To meet the growing demand of our cloud-based solutions, it is essential that we continue to evolve our partner programs and licensing models to make it easier for partners and customers to purchase, deploy and use Microsoft solutions. The launch of this program allows partners to own 100 percent of the customer lifecycle, with partners serving as the only contact for all customer needs, including billing, provisioning, support and the ability to sell their own tools, products and services. This new program provides our partners with complete control, and ensures our mutual customers can rely on their partner to ensure they're getting the most out of their Microsoft cloud solutions. Launched at the Microsoft Worldwide Partner Conference, this program is currently available for Office 365 and Intune, with plans for it to eventually expand to cover all of our cloud services.
Key channel/partner investments made over the past year:
Partner integration into the Microsoft Technology Centers in the US and Canada. Building and maintaining a technical community strategy with partners who are deeply skilled on Microsoft Azure and Office 365. Partner Investment Engine (PIE) is the evolution of the incentives program that creates a centralized, one-stop-shop for all partner investments through a simplified, single portal. PIE offers the best partner experience with a consistent approach across all incentive programs. Published an eBook, by channel influencer Barb Levisay, featuring successful women in the technology industry. Created a marketing campaign around the eBook for partners to use in their recruiting efforts.
Plans for attracting the next generation of solution providers:
Customer momentum for Microsoft solutions is propelling partners to embrace the power of the Microsoft Partner Network. To facilitate deeper connections, I have a dedicated team that helps partners join us on our journey to provide great customer experiences. This team assists partners in developing solution practices, connecting them with a community of other partners, and then taking Microsoft solutions to market.
Advice to someone getting into the channel today:
Don't hesitate, do it! It's a journey of never ending experiences and excitement and a part of the business where you get to work with many different people and business models.
Unedited Content Provided By Vendors
Printer-friendly version
Email this CRN article