Printer-friendly version
Email this CRN article

One of our "50 Most Influential Channel Chiefs"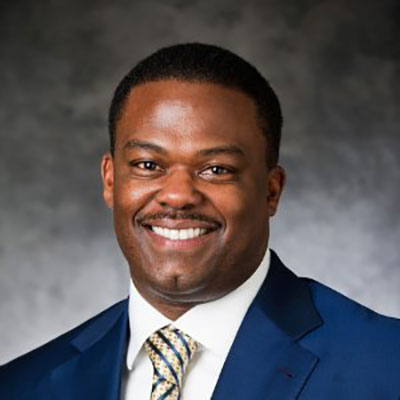 Fun Facts: Favorite movie and why:
The Color Purple -because it reminds me of my grandparents. They always provided a home environment with entertainment and stories. We worked hard in the fields picking cotton but always had family time at the end of the day.
Uses LinkedIn
Has An Advanced Degree
Once Worked In A Restaurant
Once Worked At A Solution Provider
Considers Themselves A Geek
Main Computer Is A Tablet
Plays Golf
Loves To Read
Wished They Were A Rock Star
Thomas Stanley
NetApp
Senior Vice President of Global Partner Sales & Alliances
Bio and Background:
Thomas Stanley is the Senior Vice President of Global Partner Sales & Alliances at NetApp. Thomas has worldwide responsibility for market alignment and go-to-market execution with the company's ecosystem of partners. In this capacity the team that he leads has complete global oversight for engaging with a wide range of partners to bring to market a variety of storage and data management solutions. Thomas is an active industry advocate and thought leader, speaking at a wide variety of worldwide industry events, customer and partner conferences. In previous roles at NetApp, Thomas was the Sales Executive for the System Integrator business and has also led both Civilian and National Intelligence businesses within NetApp's US Public Sector. Prior to joining NetApp in 2006, Thomas held numerous director level and other leadership roles at Silicon Graphics, Inc., and Kasenna (a media streaming company). He also worked at IBM in a variety of capacities, both technical and sales. Thomas has an undergraduate degree in Computer Science from North Carolina A&T State University and earned his Executive MBA from the Carlson School at the University of Minnesota. He believes in leading through serving others and thus is an active community advocate. He invests his time and talent in the education system and has held board roles with A BetterChance, Human Rights Commission and Omega Uplift Foundation.
Number of years with the company:
5
Number of years involved with indirect sales:
5
Reports to:
No
Does that individual report to the CEO/president:
Thomas Stanley reports to Randall Runk, EVP Field Operations, who reporters to Rob Salmon, President and Head-of-go-to-Market Op
Number of employees in channel organization:
150
Top products sold through the channel:
OnCommand Insight -enables efficient and easy provisioning of clustered Data ONTAP instances between private cloud and public cloud providers. Clustered Storage Systems: Enterprise class systems for on-premise data storage that provide Non-Disruptive Operations ranging from branch office size, to very large multi-petabyte systems. Cloud ON TAP -allows you to put data in the cloud and manage it; or move it back and forth from Cloud back to on-premise as needed. NetApp Private Storage: enables customers to use multiple clouds and maintain control of their data on a single NetApp data storage device strategically placed in select colocation facilities.
Partner organization's top accomplishments over the past year:
Over the past year, I have spearheaded the creation, launch and execution of the Unified Partner Organization. I birthed and led this organization, which creates a unique team and program that leverages, engages and maximizes the unique capabilities a partner can have from reselling to integration services. NetApp allows partners to maximize their capabilities while not limiting their reach.
How partner community has grown over the past year:
We've seen significant growth in the services led partners and service providers. Additionally, gross margins increased by 12 percent in our most strategic partners and their attach rate (for every $1.00 of NetApp) increased 34 percent year over year. Much of this growth can be attributed to the significant services opportunities offered with NetApp's Converged Infrastructure solutions such as FlexPod.
How do you expect your channel sales as a percentage of your company's overall sales to change:
Stay the Same
How do you expect the number of channel partners you work with to change:
Increase
Top channel goals for 2015:
Migrate partners to cloud solutions
Improve partner profitability
Increase the amount of professional services going through partners
Single most innovative partner initiative in 2014:
1) Partner enablement around hybrid cloud 2) Meet in the channel GTM with top alliance partners providing solution providers with complete solutions
Key channel/partner investments made over the past year:
1) Steve Block's channel central 2) Partner intelligence 3) Partner services enablement 4) Partner marketing 5) Partner profitability study
Plans for attracting the next generation of solution providers:
NetApp provides an industry-leading portfolio of data management solutions, high margin and service opportunities that leads to a innovative, profitable strategy and programs for partners. Further leverage technology and eco-system partnerships to deliver enhanced customer value and greater partner footprint.
Advice to someone getting into the channel today:
Understand that customers are going through more changes today than ever before. It is important to get to know who, outside of IT, is influencing the buy decision for the solutions that you sell. Choose to partner with companies that are committed to excellence at partnering. Do what you say you will do, and hold others accountable for doing the same. Have fun and enjoy the ride!
Unedited Content Provided By Vendors
Printer-friendly version
Email this CRN article