Printer-friendly version
Email this CRN article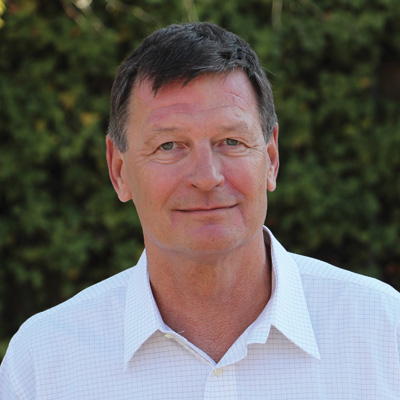 Fun Facts: Favorite movie and why:
Blade Runner. To this day I am still not sure whether Harrison Ford was a replicant or not.
Uses LinkedIn
Once Worked In A Restaurant
Plays Golf
Loves To Read
Gary Ochs
Netskope
VP of Channels
Bio and Background:
Gary Ochs brings nearly 25 years of experience to Netskope as the VP of Channel and Alliances. He joined the company in January 2014 after serving as the worldwide strategic alliances executive for IBM's Q1 Labs for 10 years. Prior to IBM, Gary served as the VP of Business Development for Q1 Labs and managed the company's OEM and technology partnerships. Following the acquisition of Q1 Labs by IBM, Gary expanded his role to include the worldwide Q1 Labs channel team. Prior to that, Gary has worked for a wide-range of technology companies in various stages of growth including Raptor Systems (acquired by Axent/SYMC); New Oak Communications (acquired by Nortel); Riptech (acquired by SYMC); ArcSight (acquired by HP).
Number of years with the company:
0.83
Number of years involved with indirect sales:
20
Reports to:
SVP Worldwide Sales Chris Andrews
Does that individual report to the CEO/president:
Yes
Number of employees in channel organization:
N/A
Top products sold through the channel:
Netskope Active Platform
Partner organization's top accomplishments over the past year:
Netskope announced its Channel Partner Program in April 2014 to help enterprises and their channel partners enable cloud app usage in a secure and compliant way. With the launch of the channel program, Gary was named Netskope's VP of Channel Sales to lead the Netskope Channel Partner Program during a period of rapid growth. Gary played a key role in helping Netskope to establish its partner program, with the goal of easing partner integration, and providing support for partners. Under his leadership, Netskope has begun actively working with more than 40 partners in North America and Europe, including Fishnet Security, Accuvant, Guidepoint and others. After just six months in his current role, Gary was named to CRN's 2014 list of -100 People You Don't Know But Should- in the IT channel for his exceptional leadership and contributions to Netskope's new and thriving channel program.
How partner community has grown over the past year:
Since the partner program launch in April 2014, Netskope (led by Gary) has begun actively working with more than 40 partners in North America and Europe, including Accuvant, Fishnet Security and Guidepoint. With the Netskope Active Platform partners have been able to make significant contributions to their customer bases by improving compliance with data governance rules across industries while supporting the use of cloud apps that enable employees to get their jobs done.
How do you expect your channel sales as a percentage of your company's overall sales to change:
Increase
How do you expect the number of channel partners you work with to change:
Increase
Top channel goals for 2015:
Add more qualified partners
Increase overall percentage of company revenue that comes through the channel
Migrate partners to cloud solutions
Single most innovative partner initiative in 2014:
When launching our program early in the year we were launching a new product in a relatively new market space. Given these uncertainties we decided to focus the program around our partner's profitability and margins versus the typical program which is focused around partner discounts. This approach removed much of the uncertainty around profit opportunity thereby making it easier for partners to invest time and resources in adding Netskope to their portfolio of solutions.
Key channel/partner investments made over the past year:
1. Added Channel account manager teams in North America; 2. Created a cloud based demo system for partners so they can easily demonstrate Netskope Active to their clients and prospects. 3. Created and delivered an on boarding process to get partners sales enabled and up to speed quickly.
Plans for attracting the next generation of solution providers:
The adoption of cloud apps is a sea change in how end users consume technology. We are working to help established solution providers expand their capabilities to include solutions that enable customers to be secure in the use of cloud apps, while also seeking out those companies that are focused on delivering solutions that help customers move applications to the cloud.
Advice to someone getting into the channel today:
Like most things in selling be sure to take great care in building your business network and ensure that you continually manage and nurture it. Technologies come and go but your relationships stay with you.
Unedited Content Provided By Vendors
Printer-friendly version
Email this CRN article