Printer-friendly version
Email this CRN article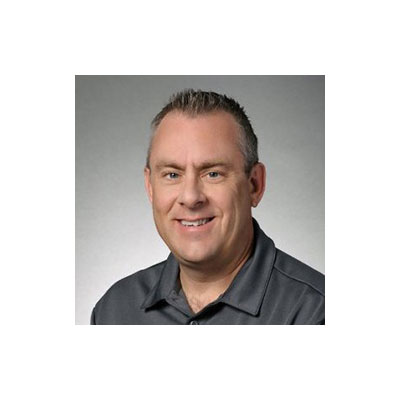 Fun Facts: Favorite movie and why:
To be honest, if any person applying for this award has a favorite movie, they probably shouldn't win it as they have too much time on their hands! But in my case, IF I did have the time, I'd pick Frozen.
Uses Twitter
Uses Instagram
Uses Facebook
Uses LinkedIn
Once Worked In A Restaurant
Once Worked At A Solution Provider
Considers Themselves A Geek
Main Computer Is A Tablet
Plays Golf
Loves To Read
Wished They Were A Rock Star
Ira Feuerstein
Nextiva
Director of North America Channel Program
Bio and Background:
Feuerstein brings more than 15 years of partner program experience to Nextiva. Previously he worked as the director of channel sales at SimpleSignal. While there, he was responsible for master agent accounts that served 100-1,000 seat companies, and prior to that, he served as the national sales and channel director at C3IP Communications, where he focused on serving the SMB market. Having built relationships with more than 500 agents and service providers, he excels at recruiting, educating and supporting external sales agents so they are set up for success.
Number of years with the company:
1
Number of years involved with indirect sales:
15
Reports to:
Tracy Conrad / President
Does that individual report to the CEO/president:
Tracy Conrad reports to the CEO
Number of employees in channel organization:
8
Top products sold through the channel:
Nextiva Office, Nextiva SIP Trunking, Nextiva App, vFax, Nextiva Drive & Nextiva Call Center
Partner organization's top accomplishments over the past year:
1) Design and Implementation of the Amazing Partner Program with recruitment of over 300 Top partners in the US literally doubling revenues month over month 2) Innovation in commissioning programs to the partner community 3) Video interactive blogging to partners
How partner community has grown over the past year:
Overall partner community has grown from 0 to over 300 top producing partners in a short 9 month time-frame with revenues doubling month over month.
How do you expect your channel sales as a percentage of your company's overall sales to change:
Increase
How do you expect the number of channel partners you work with to change:
Increase
Top channel goals for 2015:
Add more qualified partners
Improve partner profitability
Increase the amount of recurring revenue going through partners
Single most innovative partner initiative in 2014:
1) Channel Marketing initiative, helping partners DRIVE business through our marketing team (most important) 2) Interactive video interactive blogging to partners 3) Dedication to customer and partner interaction through innovative events
Key channel/partner investments made over the past year:
This year we have developed a new Partner Learning Portal which contains training modules for new partners to increase their knowledge of Nextiva products and services as well as houses marketing materials they are able to use to help their business promote our products. We have also made a large investment into marketing resources for our partners (SEO, SEM, Events, Email marketing, etc..)
Plans for attracting the next generation of solution providers:
We have 8 channel managers that are spread nationwide, consistently seeking new partners. We also attend several tradeshows each year including Channel Partners, Cloud Partners and MSP World where we set up our booth and speak to hundreds of potential partners. After each show we follow up with an email campaign and have our channel managers reach out to the qualified potential partners.
Advice to someone getting into the channel today:
1) Look for companies with innovative approaches to partnerships 2) Look for companies that have a long term vision 3) Look for companies who genuinely want to PARTNER with youboth companies working together to drive revenues forward.
Unedited Content Provided By Vendors
Printer-friendly version
Email this CRN article