Printer-friendly version
Email this CRN article

One of our "50 Most Influential Channel Chiefs"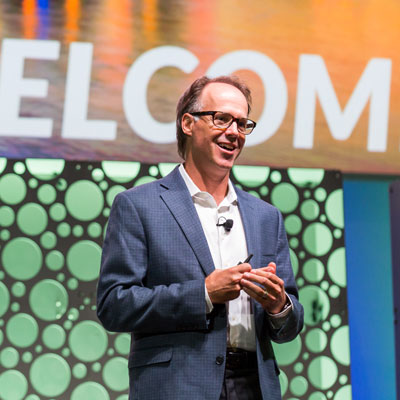 A Video Message From Ron Myers
Fun Facts: Favorite movie and why:
N/A
Uses LinkedIn
Has An Advanced Degree
Plays Golf
Loves To Read
Ron Myers
Palo Alto Networks
VP, Worlwide Channels
Bio and Background:
Ron Myers joined Palo Alto Networks in 2013, and in his role as Vice President of Worldwide Channels, oversees global channel sales, policies and partnerships. An industry veteran with a long heritage in managing indirect sales and partner communities, Myers was previously senior vice president of worldwide channels at Polycom. He previously held executive positions at ServiceSource and Moore North America. Myers has been named a CRN Channel Chief every year since 2010 in recognition of his contributions as an IT channel executive.
Number of years with the company:
2
Number of years involved with indirect sales:
17
Reports to:
Mark Anderson, SVP, Worldwide Field Operations
Does that individual report to the CEO/president:
Yes
Number of employees in channel organization:
N/A
Top products sold through the channel:
PA-7050 Next Generation Firewall PA-5000 Series Next Generation Firewall PA-3000 Series Next Generation Firewall VM-300 and other virtualized firewall platforms M-100 centralized management with Panorama WildFire subscription GlobalProtect subscription WF-500 WildFire subscription Traps Advanced Endpoint Protection
Partner organization's top accomplishments over the past year:
1. Building a structure to more effectively manage the emerging needs of our distribution and partner relationships - As a result, we have effectively recruited channel and distribution leaders in theaters worldwide. Palo Alto Networks has always been channel centric, but the ability to nurture and drive partner effectiveness was constrained due to limited resources and skills. The company is supporting even more investments in the channel and in FY15, as a percentage of YoY increase, the channel will be the most invested of any other functional group in the company. 2. Focus on partner profitability and business planning -every channel business manager has participated in professional skills development and now has the competency to drive business level discussions around partner economic value and what Palo Alto Networks is doing to improve partner revenue and margins. As a result, partners are able to better differentiate themselves and increase their margins. 3. Focus on Ease of Doing Business -We've developed new online tools to drive partner self-sufficiency (CPQ), Partner Brand (Partner Locator) and enablement (Mobile Wave).
How partner community has grown over the past year:
We are focused on the quality, not quantity of our partner relationships. In addition, we are ensuring that we are not spread too thin and can support a global deployment experience. This is yielding results in terms of how we segment partners and co-manage tier-two partner engagement. A majority of our top partners in the Americas have doubled their business with us (or better) over the past year.
How do you expect your channel sales as a percentage of your company's overall sales to change:
Stay the Same
How do you expect the number of channel partners you work with to change:
Increase
Top channel goals for 2015:
Improve partner technical skills
Improve partner sales skills
Improve partner profitability
Single most innovative partner initiative in 2014:
Palo Alto Networks uses a strong database of information to isolate and segment partner coverage. We have invested in a new group of internal channel business managers to complement the distribution layer. This allows us to better influence behavior with relationships that we were unable to manage in the past and create new growth opportunities.
Key channel/partner investments made over the past year:
1. Added New Channel Leadership teams in every theatre 2. Added New Global Distribution 3. Added Global Partner Technology Enablement CTO 4. Global Channels Operations. We've invested millions of dollars in tools, systems, and processes.
Plans for attracting the next generation of solution providers:
Our solution and reputation is allowing us to attract and further invest in well-known service providers and system integrators serving G2000 customers. These routes to market compliment our existing and very successful partner relationships. Additionally, everyone is leveraging our deal registration process to successfully collaborate with our sales teams and increase global awareness of Palo Alto Networks.
Advice to someone getting into the channel today:
I think our most successful personnel are those with experience in other areas of the business (sales and marketing, for example) as opposed to just having channel-related experience. This breadth of experience is evident in our leadership team, most of whom have had experience working at resellers, SIs and SPs.
Unedited Content Provided By Vendors
Printer-friendly version
Email this CRN article