Printer-friendly version
Email this CRN article

One of our "50 Most Influential Channel Chiefs"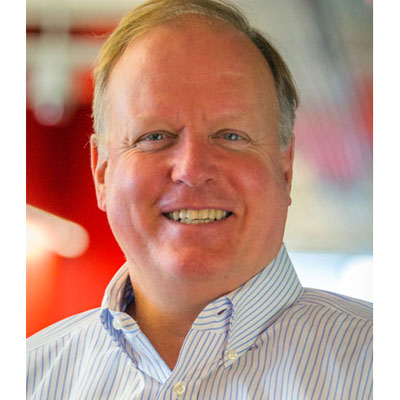 Fun Facts: Favorite movie and why:
We Are Marshall. I love the fact that it's a full circle story. It starts with tragedy, but throughout the story, you see a combination of individual leaders and spirituality emerge and come to the forefront. You see that while individual triumphs may be great, true success comes from teamwork and community.
Uses LinkedIn
Has An Advanced Degree
Has An MBA
Once Worked In A Restaurant
Main Computer Is A Tablet
Loves To Read
Mark Enzweiler
Red Hat
Senior Vice President, Global Channel Sales and Alliances
Bio and Background:
Mark serves as Senior Vice President of Global Channels Sales and Alliances for Red Hat. In this role, he is responsible for the development and execution of global channels strategy and sales. Enzweiler joined Red Hat in 2006 as Vice President of North America Channel Sales. Prior to joining Red Hat, Enzweiler served as Vice President of Global Channel Strategy and Sales for Lenovo. Earlier in his career, Enzweiler spent 25 years with IBM in various GM and channel executive roles, including GM of Europe, Middle East and Africa and Latin America of the Personal Systems Group and of the Global Chemical and Petroleum Industry Group. There, Enzweiler was responsible for IBM's total business - hardware, software and services - in these key industries and directed resources to develop and deliver solutions to the chemical and petroleum industries' top business challenges. Enzweiler holds an MBA from Xavier University and a BS in Psychology from Northern Kentucky University.
Number of years with the company:
8
Number of years involved with indirect sales:
30
Reports to:
Arun Oberoi, Executive Vice President, Global Sales and Services, Red Hat
Does that individual report to the CEO/president:
Yes, Arun reports to Red Hat president and CEO, Jim Whitehurst.
Number of employees in channel organization:
N/A
Top products sold through the channel:
Red Hat Enterprise Linux, Red Hat Enterprise Virtualization, Red Hat JBoss Middleware, Red Hat OpenStack Platform (RHEL OSP), CloudForms, Red Hat Storage, OpenShift Enterprise, Red Hat JBoss Enterprise Application Platform, Red Hat JBoss Portal, Red Hat JBoss BRMS, and Red JBoss Fuse.
Partner organization's top accomplishments over the past year:
This year we made a big push into the embedded software business and the Internet of Things. We've taken our technology beyond the datacenter and moved into other types of devices and areas, such as machine to machine communications. We've also doubled our renewal scope from year to year. We're helping take the renewal responsibility off our partners' plates, so they can focus more on their customers. This is a win-win, and we're seeing great retention rates among our partners because of it.
How partner community has grown over the past year:
While we're excited about the number of partners we've added this year, we're more excited about the diversity of those partners. This year in particular, we added a great deal of ISVs, and project to add even more next year. As important, we've expanded our routes. Instead of focusing on one or two, we're now balanced across several. As such, we're getting a lot of business from less traditional routes.
How do you expect your channel sales as a percentage of your company's overall sales to change:
Increase
How do you expect the number of channel partners you work with to change:
Increase
Top channel goals for 2015:
Increase overall percentage of company revenue that comes through the channel
Improve partner profitability
Increase the amount of net new accounts coming through partners
Single most innovative partner initiative in 2014:
First, I'm proud of the way we've built and managed our annuity model. Partners tell us everyday they love it and the way we manage the process. Second, the work we do -and the expertise we have -around open source. Partners see us as stewards of the marketplace and experts on all things open source. We have developed deep expertise here, and partners know that. Finally, we launched an initiative with Amazon Web Services making our technology available via Amazon Test Drives. Partners can use this to run solutions, test, demo, and more. With this, we've been able to give them a center of excellence capability that we believe is very valuable.
Key channel/partner investments made over the past year:
First, the Amazon Web Services initiative was an important investment we made this year that provided a service our partners valued. Second, we put a lot of effort into our Red Hat Online Partner Enablement Network (OPEN). This program provides free training to all our partners and takes them through pre-sales, sales, technical, and delivery. We also invested in driving custom technology -such as OpenStack and OpenShift -through ISVs, system integrators, and embedded businesses.
Plans for attracting the next generation of solution providers:
First, we have a very diligent segmentation tool. Second, we tailor value propositions around specific segments; no -one size fits all- approach. Third, unlike other vendors who make their partners start from scratch each year, we only go back about 80 percent. So our partners' investments remain intact. They do not need to spend it on renewals; they can spend it on other beneficial activities. In short, our partners get more multiplier from the dollars they spend with us. Finally, we're in over 90 percent of the Fortune 500 -- a nice selling point.
Advice to someone getting into the channel today:
Learn the industry. Working with partners is not a traditional -sell to- transaction. You have to deeply understand their business, watch their competitors, and adapt. Spend the first 30 minutes of every day putting yourself in your competitors' shoes. Ask, -If I were them, what would I do to try and beat my competition?- Know that this is about business, not technology. You might know everything about technology, but it will not make you successful here. Finally, operate with a split brain. Look at what you're doing and ask -If I'm the partner, does this make sense?- Partners respect this.
Unedited Content Provided By Vendors
Printer-friendly version
Email this CRN article