Printer-friendly version
Email this CRN article

One of our "50 Most Influential Channel Chiefs"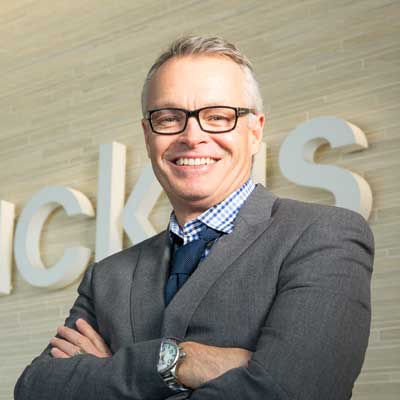 Fun Facts: Favorite movie and why:
The American. Why? The Italian countryside and great suspense.
Uses Twitter
Uses Facebook
Uses LinkedIn
Loves To Read
Wished They Were A Rock Star
Ron Gill
Ruckus Wireless
Vice President-Americas, Enterprise Sales
Bio and Background:
As vice president of Enterprise Sales, Ron Gill leads Ruckus Wireless sales efforts in the Americas. Ron joined Ruckus in 2008, and brings 20+ years of experience leading sales organizations that sell both wired and wireless network solutions. Prior to joining Ruckus, Ron held similar roles at Tropos Networks and Alvarion, Inc.--two early innovators in wireless networking, and in the 1990s, he led worldwide sales for Asante Technologies. Ron has a B.S. degree in Marketing from San Diego State University.
Number of years with the company:
7
Number of years involved with indirect sales:
30
Reports to:
Denis Maynard, senior VP, Worldwide Sales, Ruckus Wireless
Does that individual report to the CEO/president:
Yes
Number of employees in channel organization:
N/A
Top products sold through the channel:
Ruckus Wireless offers a full line of ZoneFlex indoor and outdoor 802.11n and 802.11ac wireless access points. We also offer multiple management platforms that include hardware appliances such as Ruckus ZoneDirectors, virtual appliances such as the Ruckus virtual SmartCell Gateway (vSCG), and Cloud-based Ruckus Smart Wireless Services such as the Ruckus Smart Access Management Service (SAMs), and a very sophisticated location-based service (LBS) solution called Ruckus SPoT Smart Positioning Technology.
Partner organization's top accomplishments over the past year:
In 2014, we launched the Ruckus Alpha Dog program as the new top tier in our Ruckus Big Dog channel program. We added Channel Account Managers throughout the country to better support the channel. Historically our Field Sales team handled this effort but our growth has compromised their ability to chase opportunities and nurture the channel. We also made a huge investment in online sales and technical training including various certifications, and now we are incenting our channel to get educated on all things Ruckus.
How partner community has grown over the past year:
Our Ruckus Big Dog U.S. channel partner base grew by over 25% in 2014.
How do you expect your channel sales as a percentage of your company's overall sales to change:
Increase
How do you expect the number of channel partners you work with to change:
Increase
Top channel goals for 2015:
Add more qualified partners
Improve partner profitability
Increase the amount of net new accounts coming through partners
Single most innovative partner initiative in 2014:
We conducted over 100 Ruckus "Dog Day" events across the Americas in 2014. These full day events cover 'everything Ruckus' and are geared towards broadening the knowledge base of our channel. Event attendance ranges from 50 to 150 partners per event (and yes, Ruckus Dogs are given away as prizes).
Key channel/partner investments made over the past year:
1. Significant investment in Channel Account Manager Headcount. 2. Large investment in revamped training/certification programs 3. Enhanced our MDF and launched the Ruckus Alpha Dog program with a Volume Incentive Rebate (VIR) benefit for partners as key initiatives/investments in our Big Dogs Channel Program.
Plans for attracting the next generation of solution providers:
Ruckus is all about keeping it simple. Partnering with the Channel is part of our DNA. Our competitors work with the channel--Ruckus partners with the channel. We continue to introduce product solutions with margins that make doing business with Ruckus very attractive. While we make Ruckus 101 Education very accessible, we are also willing to go the extra mile to work with our partners to win business. While Wi-Fi is is now required everywhere, few channel partners have built their business around Wi-Fi, nor is it a primary focus. We recognize that fact and pick up the slack where necessary.
Advice to someone getting into the channel today:
It is great fun. You have to have the ability to serve multiple masters. It is an art that ironically so few truly understand, therefore, if you are good, the rewards are there for the taking. And one more thing.integrity is everything.
Unedited Content Provided By Vendors
Printer-friendly version
Email this CRN article