Printer-friendly version
Email this CRN article

One of our "50 Most Influential Channel Chiefs"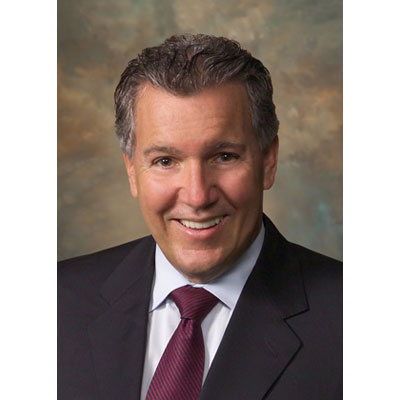 A Video Message From Kevin Gilroy
Fun Facts: Favorite movie and why:
Oddly enough, it's -The Godfather', and not for all of the action-packed reasons one might think. I watch that movie and I see business as well as life strategy components to it, which fascinates me. When you strip everything away, it's all about how your morals, ethics and values steer your decision making, which in turn affects your personal and professional lives through responsibility and ownership of your actions and how they impact others.
Uses Twitter
Uses Instagram
Uses Facebook
Uses LinkedIn
Has An Advanced Degree
Once Worked In A Restaurant
Once Worked At A Solution Provider
Main Computer Is A Tablet
Loves To Read
Kevin Gilroy
SAP SE
Senior Vice President and General Manager
Bio and Background:
Kevin Gilroy is senior vice president and general manager, Global SME Segment and Indirect Channels, Global Partner Operations at SAP. He is responsible for leading sales for the SME segment and driving channel sales and programs across all global indirect channels. Gilroy's mandate is to strengthen SAP's competitive advantage in the company's global reseller and partner ecosystem across all market segments with a strategic focus on the SME marketplace. Gilroy reports to Rodolpho Cardenuto, president and head of Global Partner Operations. Gilroy joined SAP in 2010 as the senior vice president of Global Indirect Channels, where he led the high-growth SME organization to strengthen SAP's position in the partner ecosystem in North America. Prior to joining SAP, Gilroy was president of Arrow Electronics Enterprise Computing Solutions division, where he was responsible for the launch of a small and midsize business division. He also served as board member, president and CEO of OnForce, an online marketplace for buyers and sellers of IT services. Gilroy spent 24 years of his professional career at HP, where he held various positions including his most recent one as senior vice president of HP's worldwide small and medium business segment. Gilroy's contributions have been recognized across the technology industry. He has been honored by CRN magazine as one of the 25 most innovative channel executives and was named channel executive of the year in 2005 by Everything Channel Magazine. Gilroy also served as Secretary and Board member of Comptia.
Number of years with the company:
5
Number of years involved with indirect sales:
30
Reports to:
Rodolpho Cardenuto, president, Global Partner Operations, SAP
Does that individual report to the CEO/president:
Yes
Number of employees in channel organization:
N/A
Top products sold through the channel:
SAP offers a number of solutions available through the channel, in the areas of enterprise resource planning, HR, sales, analytics, database, mobility, cloud and business networks and for 25 industries. These include the SAP Business One application; the SAP Business ByDesign solution; the SAP Business All-in-One solution; Edge solutions; SAP Lumira software; the Ariba Network from Ariba, an SAP company; the SAP HANA platform; and Cloud solutions, including the SuccessFactors HCM suite.
Partner organization's top accomplishments over the past year:
This year we created a new channel organization (Global Partner Operations) led by Rodolpho Cardenuto, bringing together our existing ecosystems and channels team, our OEM business, SAP Business One, as well as our other strategic partnerships under one umbrella, reporting directly to our CEO, Bill McDermott. Also in 2014, we were-and continue to be-completely focused on delivering solutions to meet the needs of SMEs for flexible, affordable and simple solutions. More than 80% of our customers are SMEs, the majority of which are coming through partners. They are incredibly important to our long-term growth strategy and goal of doubling our addressable market and reaching 1 billion people by 2015. And this year we've expanded our channel operations, specifically related to the cloud. We are growing indirect cloud revenue through broader partner coverage, continued development and readiness of cloud solutions. SAP, in cooperation with partners, offers flexible cloud solutions that can be deployed in public and private cloud options, with the market's leading cloud portfolio (HCM, procurement, business network, social collaboration) and trusted cloud environment.
How partner community has grown over the past year:
Partners are a vital part of developing and co-innovating, (re)selling, hosting and implementing solutions together with SAP. With over 11,900 partners worldwide, we deliver a complete portfolio of solutions designed for the way our customers do business -providing choice of solution, deployment and licensing model. In regards to the cloud, we aim to increase total revenue to at least 22 billion and total revenue from cloud business including cloud-related professional services to approximately 3 to 3.5 billion by 2017. 50 percent of SAP's top 30 partners are reselling cloud solutions from SAP.
How do you expect your channel sales as a percentage of your company's overall sales to change:
Increase
How do you expect the number of channel partners you work with to change:
Increase
Top channel goals for 2015:
Migrate partners to cloud solutions
Increase the amount of net new accounts coming through partners
Develop our platform business to facilitate co-innovation with partners
Single most innovative partner initiative in 2014:
2014 was SAP's -Year of the Cloud- and -Year of the SME-. According to research from IDC, the SAP partner ecosystem is set to make US$33.6 billion in revenue in the next 5 years related to cloud and managed services from SAP, and global CAGR of 58.6%. To help existing and new partners quickly move to cloud resale, we launched the SAP Learning Hub in 2014. This cloud-based hub lowers barriers to enablement and reduces costs and time-to-revenue for partners. It has the latest up-to-date training content and is available to all types and sizes of partners. We've organized our channel organization into divisions and have turned our efforts towards enhancing our programs for cloud and platform plays. And small business is big business for SAP -80% of our 263,000 customers are SMEs. As SMEs are embarking on the journey to transform themselves, their market is set to represent 52% of IT spending by 2016, with small enterprise being one of the largest segments (according to IDC). The total addressable SME market is expected to grow to $244 billion by 2018 (according to Gartner). And the majority of SAP's net new customers come from the SME segment
Key channel/partner investments made over the past year:
We invested in making our MCaaS and OEM programs more attractive, in tools and programs to make our partners more successful in the SME space. And we invested in our PartnerEdge program to make it more cloud- and platform-oriented. For example, for partners interested in moving their business to the cloud, SAP introduced the Cloud Blueprint Transformation Campaign, a marketing-enablement training program that eases the transition. We launched a new partner portal and the SAP Learning Hub (noted above). We also held a Partner Summit at SAPPHIRE NOW in May, which attracted over 400 partners for learning and enablement sessions.
Plans for attracting the next generation of solution providers:
Our partner program focuses heavily on using field and remote sales, marketing and support teams to help make it easier for them to run their businesses. On top, we are rejuvenating our channel programs and launching new ones. We also offer a variety of engagement models: reselling, platform programs (in support of SAP HANA), on premise, cloud and hybrid. On the ground, we have a dedicated team focused on partner recruitment and enablement globally and we're also reviewing market opportunity and channel white space with prospective partners to identify the most promising areas of focus.
Advice to someone getting into the channel today:
By 2016, IDC predicts approximately 25% of software revenue will be subscription-based and those entering the channel need to be aware of this shift. Customers are moving to the cloud to reduce costs and IT staff size, move expenses to a pay-as-you-go model, access new functionality quicker, improve resource utilization, increase direct IT solutions control and have the ability to generate revenue faster. Additionally, those in the channel will need to address Millennials, a demographic that represents an industry opportunity estimated at 90% of IT market growth over the next seven years.
Unedited Content Provided By Vendors
Printer-friendly version
Email this CRN article