Printer-friendly version
Email this CRN article

One of our "50 Most Influential Channel Chiefs"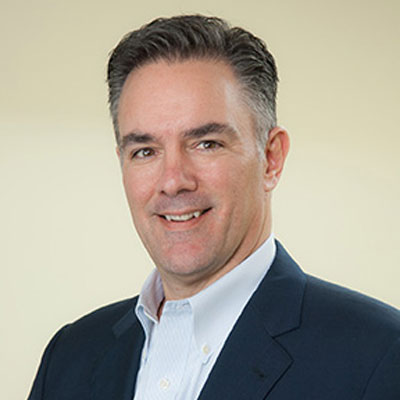 Fun Facts: Favorite movie and why:
George's favorite movie is Forrest Gump. The movie's themes of -you can't judge a book by its cover,- staying true to your word, facing adversity, and sweetness-just like the box of chocolates-are mantras to live by. It's motivating to know that average people can overcome ridiculous odds and achieve success if they believe in themselves.
Uses Instagram
Uses Facebook
Uses LinkedIn
Once Worked In A Restaurant
Plays Golf
Loves To Read
Wished They Were A Rock Star
George Hope
SimpliVity, Sales
VP, Global Channels
Bio and Background:
George Hope joined SimpliVity in 2014 as vice president, global channels. He is responsible for the company's global channel organization and the design, enablement, and management of SimpliVity's channels worldwide-the primary route to market for SimpliVity products and services. George and his team drive channel sales, and channel and enablement programs to accelerate SimpliVity's revenue growth and facilitate partners to improve their profitability. With more than 25 years of senior sales and channel experience at global IT companies, George has led international expansion and growth programs. George most recently served as senior director, global channels for the Isilon division at EMC. In this role, he oversaw all facets of the division's storage offerings and business development globally, increasing channel revenues by 4x in two years, cross-training partners reselling other EMC platforms, and doubling the resources on the global specialty channel team. George is a respected sales executive whose organization achieved recognition in the CRN ARC Survey five consecutive years while at EMC. Prior to joining the Isilon division at EMC, George held a series of sales leadership roles with increasing responsibility at EMC since 1997. Prior to EMC, George started his career at Future Electronics, culminating his tenure as general manager. George has a bachelor's degree in economics from the University of Massachusetts, Amherst.
Number of years with the company:
0.9
Number of years involved with indirect sales:
27
Reports to:
Mitch Breen, SVP Global Sales
Does that individual report to the CEO/president:
Yes
Number of employees in channel organization:
15
Top products sold through the channel:
SimpliVity offers hyperconverged infrastructure, OmniCube, leveraging its Data Virtualization Platform software, OmniStack, in several models: CN2000 Series is a compact system that runs remote office or smaller workloads. It offers 8-24 CPU cores and 5-10TB of usable capacity. CN3000's general-purpose modular system runs all data center applications. It offers 12-24 CPU cores and 20-40TB of usable capacity. CN5000 is a high-performance system optimized to run high-performance applications. It offers 24 CPU cores and 15-30TB of usable capacity. OmniStack Integrated Solution for Cisco UCS is a SimpliVity-powered hyperconverged infrastructure solution leveraging Cisco UCS C240 rack-mount servers.
Partner organization's top accomplishments over the past year:
This year's top channel accomplishments were the result of a concerted effort to attain and sustain position and recognition as a technology, market and customer satisfaction leader in the large and emerging hyperconverged infrastructure category. George led all efforts to launch SimpliVity's new partner program to create a motivated, loyal and self-sufficient channel ecosystem. He directed the program's architecture/design through implementation, launching it in July 2014. Another major accomplishment was building SimpliVity's go-to-market program and assembling the channel organization to support it. George joined as the second channel person in the organization and facilitated its development into the 15-person organization it is today.
How partner community has grown over the past year:
SimpliVity's partner community saw rapid expansion, with 2.5x growth since the start of 2014. Contributing to 100% of revenue, SimpliVity's channel partners helped SimpliVity achieve 100% revenue growth quarter-over-quarter for three consecutive quarters. SimpliVity's partner participation in online and classroom training increased over 2500% since January 2014. SimpliVity expanded its partner profile by introducing a Cisco-UCS-based hyperconverged infrastructure offering, which allows mutual SimpliVity and Cisco partners to offer a meet-in-the-channel product and develop a deeper partnership.
How do you expect your channel sales as a percentage of your company's overall sales to change:
Stay the Same
How do you expect the number of channel partners you work with to change:
Increase
Top channel goals for 2015:
Improve partner technical skills
Increase the amount of recurring revenue going through partners
Increase the amount of net new accounts coming through partners
Single most innovative partner initiative in 2014:
The channel innovation that had the most impact on SimpliVity's partner community is not over-complicating the partner program. Keeping the PartnerAdvantage Program simple is very much inline with SimpliVity's brand promise to simplify IT. SimpliVity's PartnerAdvantage Program was designed to simultaneously appeal to the channel partner's sales team, as well as the owners. Another innovation is SimpliVity's registration program, which was architected to put some distance between registered and non-registered partners, rewarding partners that register deals with better margins. Lastly, SimpliVity's rebate program is based on net-new logos. This makes success more predictable and allows owners to make investments in their businesses and get a better ROI.
Key channel/partner investments made over the past year:
1. Built a focused effort/team to manage channel partners 2. Built the SimpliVity partner program: PartnerAdvantage 3. Built the process for our sales team to engage with partners 4. Built out training function to support channel partners 5. Improved marketing support -proposal-based MDF, campaigns, tools, partner portal, etc.
Plans for attracting the next generation of solution providers:
SimpliVity is attracting the next-generation of partners with: Hardware platform: SimpliVity's ability to run its technology on Cisco UCS opens up opportunities with some of Cisco's largest VARs. Emerging, disruptive market: The large market disruption due to enterprises replacing legacy infrastructure with hyperconverged infrastructure. Competitive advantage: SimpliVity provides unprecedented data efficiency, reducing IOPS requirements (improving performance), reducing capacity requirements (storage and bandwidth), and delivering a 300% TCO reduction. Ability to make money: SimpliVity's 100% channel go-to-market strategy, product design, pricing strategy, and marketing enable shorter sales cycles. SimpliVity's deal registration and rebate programs enable greater partner profitability.
Advice to someone getting into the channel today:
Create the partner ecosystem to cover more ground-especially when you can influence people to buy into the mission and motivate them to indirectly work for you.
Unedited Content Provided By Vendors
Printer-friendly version
Email this CRN article