Printer-friendly version
Email this CRN article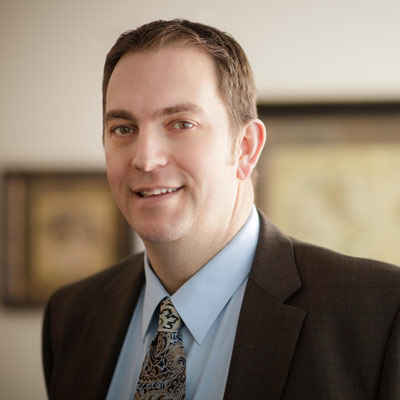 Fun Facts: Favorite movie and why:
I don't spend a lot of time watching movies, but the original Star Wars Trilogy is one that I will always stop and watch when it comes on. It has everything: Good vs. Evil, Cool Gadgets, and Superpowers. What more could you ask for?
Uses Twitter
Uses Instagram
Uses Facebook
Uses LinkedIn
Has An Advanced Degree
Has An MBA
Considers Themselves A Geek
Main Computer Is A Tablet
Loves To Read
Mike Kunz
StorageCraft Technology Corporation
Vice President of Sales
Bio and Background:
Mike Kunz has more than 20 years of experience in product management, business development and sales. He works closely with executive teams to establish channel partnerships worldwide. Mike has established key partnerships with domestic and international distributors, MSPs and reseller partners, including strategic alliances with critical hardware and software vendors. At StorageCraft, Mike's focus is on expanding StorageCraft's global reach by developing channel partnerships that focus on profitability for the partner. Mike has been instrumental in creating new ways for partners to profit from StorageCraft solutions, including the implementation of the MSP partner program and several key strategic relationships. Mike is also responsible for working closely with international distributors to introduce StorageCraft's product line into new markets. Mike has an MBA and bachelor's degree from Brigham Young University.
Number of years with the company:
11
Number of years involved with indirect sales:
16
Reports to:
Russ Shreeve, COO
Does that individual report to the CEO/president:
Yes
Number of employees in channel organization:
50
Top products sold through the channel:
ShadowProtect Server ShadowProtect Small Business Server ShadowProtect Desktop ShadowProtect IT Edition ShadowProtect Granular Recovery for Exchange ShadowProtect Virtual StorageCraft Cloud Services StorageCraft Granular Recovery for Exchange
Partner organization's top accomplishments over the past year:
StorageCraft's global channel presence has increased dramatically during the past year. The North American sales team set records, and the company is now in the process of expanding its sales team. The success is due to Mike's management of the StorageCraft Profit-Ability Partner Program, which was recognized by The Channel Company for the second-consecutive year with a 5-Star Rating in the CRN Partner Program Guide. At the same time, Mike managed StorageCraft's successful reorganization of its European Channel operations, which has resulted in immediate successes, such as the signing of new master distributors in the United Kingdom and Germany and the increased number of new partners. The company's channel revenue growth over the past few years has set the stage for expansion, which was exemplified by May's groundbreaking for construction of StorageCraft's new corporate headquarters.
How partner community has grown over the past year:
StorageCraft's channel partners who focus on Managed Services continue to grow exponentially -both in the number of partners and the average sales per partner. StorageCraft's products are ideal for partners who are working with both physical and virtual environments as well as those who wish to offer off-site cloud recovery to their customers.
How do you expect your channel sales as a percentage of your company's overall sales to change:
Stay the Same
How do you expect the number of channel partners you work with to change:
Increase
Top channel goals for 2015:
Migrate partners to cloud solutions
Improve partner profitability
Increase the amount of recurring revenue going through partners
Single most innovative partner initiative in 2014:
The focus on StorageCraft Cloud Services over the past year has helped our partner community add an additional, highly profitable, product to their offerings. The ability for partners to recover client systems, both on-site and offsite, with little to no involvement of the client, provides a scalable and highly profitable offering for each of our partners.
Key channel/partner investments made over the past year:
1. Launch of the partner program in Europe 2. Additional Sales Engineers added to the StorageCraft Channel Team 3. Integration projects with Autotask and Connectwise and other PSA and RMM platforms to aid the channel in deployment and management of StorageCraft products. 4. Integration with VSphere and VCenter to assist partners operating in virtual environments 5. Participation in hundreds of partner events through MDF and other means.
Plans for attracting the next generation of solution providers:
Much of our success has come from our partners' willingness to support us and share their positive word of mouth with their peers. Therefore, we make it a priority to engage partners to understand what their needs are and how to best serve them. Perhaps solution providers in the past were content with business as usual, but the solution providers of today and tomorrow want to be heard and know that we use their feedback to develop our business continuity solutions.
Advice to someone getting into the channel today:
Listen to your partners. Take the time to engage with them and to understand how they use your products to make money. Technical conversations can only get you so far -partners need to know that you can help them make money and grow their businesses.
Unedited Content Provided By Vendors
Printer-friendly version
Email this CRN article