Printer-friendly version
Email this CRN article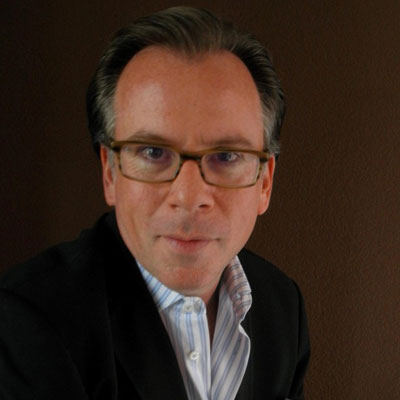 Fun Facts: Favorite movie and why:
Braveheart -(1) I am of Scottish descent, and (2) it's the story of the ultimate underdog who battles, bloodied the nose of the big guy on the block, and although lost the final battle and his life, was ultimately the victor in the eyes of History.
Uses Facebook
Uses LinkedIn
Once Worked In A Restaurant
Considers Themselves A Geek
Main Computer Is A Tablet
Plays Golf
Loves To Read
Wished They Were A Rock Star
Tim Mackie
Talari Networks
Channel Chief
Bio and Background:
Tim Mackie joined Talari Networks in September 2014 as Channel Chief, Worldwide Channels and Alliances. With over 25 years of experience in global technology sales, and proven expertise in both long-term strategic planning and tactical execution, Tim is chartered with leading Talari's channel go-to-market strategies; architecting, building and implementing the company's partner program, and further developing Talari's growing Partner ecosystem. Prior to joining Talari, Tim served as Vice President of Worldwide Distribution and Platform Channels at Riverbed Technologies, where he built out and led Worldwide Distribution and Service Delivery Channels to contribute to Riverbed's growth from a $250M to over a $1B in revenue. In addition to leadership roles at Riverbed and Talari, Tim has held several executive, management, and field Channel roles both global and domestic for HP ProCurve, Intel Corp., Picazo Communications, Compaq and NetWorth Networking. Tim holds a BS in Psychology and History from Texas A&M University and is an avid Military Historian.
Number of years with the company:
0.25
Number of years involved with indirect sales:
20
Reports to:
Randy Schirman, VP WW Sales
Does that individual report to the CEO/president:
yes
Number of employees in channel organization:
N/A
Top products sold through the channel:
Talari's entire suite of Wan virtualization appliances, including the T5000, T3010, T860, T750, T730, and T510; the Talari CT800 Virtual Appliance for cloud; and the Talari Aware, the company's network management and analytic software solution.
Partner organization's top accomplishments over the past year:
Revised channel strategy was developed in 2014 and rollout planned in early 2015.
How partner community has grown over the past year:
Over the past year Talari has made significant investments in sales, marketing, and support resources to support its go to market strategy to more fully leverage and embrace the channel. As a result, we have seen average revenue per sale for partner's increase, as well as an overall increase in percentage of indirect versus direct sales revenue. Our partner strategy is to focus on building Pay for Performance models and programs with an emphasis on training/certifications, business planning, and partner growth. Our goal is to have the right number of highly qualified, committed and loyal partners to reach our goals.
How do you expect your channel sales as a percentage of your company's overall sales to change:
Increase
How do you expect the number of channel partners you work with to change:
Increase
Top channel goals for 2015:
Add more qualified partners
Launch new/revamp existing channel program
Increase partner efficiency through improved Sales and Technical skillsets through focus, and launch of new partner training and enablement regimen.
Single most innovative partner initiative in 2014:
Developing strategy now to migrate away from fulfillment model to a leveraged channel model with focus on Pay-For-Performance. We want to reward partners for the level of investment they make in Talari technology and programs, and the level of success they attain. To achieve this, we are focusing on new program development, targeted recruitment campaign, training and certifications, deal registrations, business planning, technical implementations, and L1/L2 Tech Support.
Key channel/partner investments made over the past year:
Bringing in sales, channel and marketing leadership. With Randy Schirman coming on board from Riverbed, this helped shape the sales strategy from which we could then craft a coherent channel/go-to-market strategy.
Plans for attracting the next generation of solution providers:
A new program and story focused around why Talari is good for partner's customers, how Talari is good to work with, and how partners can make great margin and increase their profitability in partnering with Talari
Advice to someone getting into the channel today:
I have always operated with a few guiding principals: Get the easy things right 1) Keep it simple 2) Make sure the benefits are good for both partner and manufacturer 3) Have Metrics 4) Measure the Metrics
Unedited Content Provided By Vendors
Printer-friendly version
Email this CRN article