Printer-friendly version
Email this CRN article

One of our "50 Most Influential Channel Chiefs"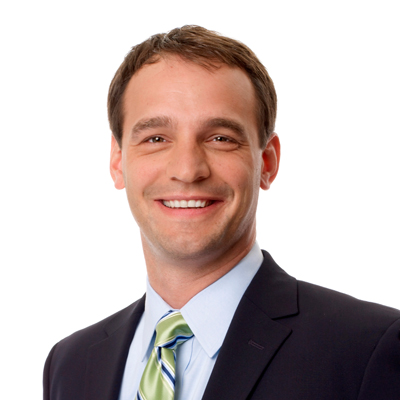 Fun Facts: Favorite movie and why:
Wall Street was always one of my favorites, along with the Coffee is for Closers scene from Glengarry Glen Ross.
Uses Twitter
Uses Instagram
Uses Facebook
Uses LinkedIn
Has An Advanced Degree
Has An MBA
Once Worked In A Restaurant
Considers Themselves A Geek
Main Computer Is A Tablet
Plays Golf
Loves To Read
Adam Famularo
Verizon Enterprise Solutions
Vice President, Global Channels
Bio and Background:
Adam Famularo serves as Vice President, Global Channels at Verizon Enterprise Solutions, where he's responsible for overseeing Verizon's indirect enterprise distribution channels -- partners, value-added resellers and systems integrators -across the U.S., EMEA, the Asia-Pacific region and Latin America. Adam drives customer growth through best-in-class engagement of the enterprise channel, applying more than 16 years of leadership experience in sales, channels and general management. In his previous role at enterprise software and SaaS management provider CA Technologies, he served as Senior Vice President of Partner Sales, responsible for developing new business partnerships and growing the company's penetration and revenue by driving go-to-market activities with partners. Adam has received several honors, including CRN Magazine's Top 30 Executive in their 30s (2012), Long Island Business News Top 40 Executives Under 40 (2012), CRN Magazine's Top 10 Channel Strategists (2011) and ranking first in Top 25 Most Innovative Executives (2010). He also was recognized as a CRN Channel Chief from 2009 thru 2014. Adam is a graduate of the General Management Program at Harvard Business School, and holds a master's of business administration from Dowling College and a Bachelor of Science degree in Business Economics from the State University of New York College at Oneonta.
Number of years with the company:
0.5
Number of years involved with indirect sales:
16
Reports to:
George Fischer, Senior Vice President, Global Sales
Does that individual report to the CEO/president:
Yes
Number of employees in channel organization:
N/A
Top products sold through the channel:
Virtual Communications Express Enterprise Cloud Colocation Business Connection/VOIP Verizon Solutions for Business Bundle Internet Dedicated and Broadband (e.g., FiOS) Private IP (MPLS) Network Solutions Local and Metro Ethernet Wireless Devices Wireless Voice Wireless Data -Mobile Broadband
Partner organization's top accomplishments over the past year:
The expansion of Indirect Channel account access to include Corporate and Enterprise. The launch of the Verizon Partner Program in EMEA.
How partner community has grown over the past year:
Verizon has grown its partner base by more than 100 new partners in 2014 across all four solution tracks: Cloud, IT & Applications, Advanced Communications & Networks, Mobility, and Machine to Machine . We expanded the program into the Public Sector and have added additional segments, such as Innovation Partners. In addition, the Verizon Partner Program is officially global with the launch of the program in EMEA.
How do you expect your channel sales as a percentage of your company's overall sales to change:
Increase
How do you expect the number of channel partners you work with to change:
Increase
Top channel goals for 2015:
Add more qualified partners
Increase overall percentage of company revenue that comes through the channel
Improve partner profitability
Single most innovative partner initiative in 2014:
Provided investment in partners to test new sales strategies in the marketplace.
Key channel/partner investments made over the past year:
Enhancements to our Partner Relationship Management (PRM) portal to automate deal registration. Other program enhancements included optimizing training via Verizon's learning management system and integrating PRM with Solution Finder. Verizon also launched the Verizon Rapid Delivery Platform to enable more efficient order processing.
Plans for attracting the next generation of solution providers:
Verizon delivers complete customer solutions from the network to infrastructure to network security. We attract partners by creating a program that allows them to sell solutions to their customers that leverage Verizon's leading products and services. The program is partner- centric, focusing on what is important to our customers and our partners.
Advice to someone getting into the channel today:
For vendors considering the channel, my recommendation is to understand the complementary products and technology their customers are purchasing as well as the demand drivers of the marketplace. It is important to know what customers are looking for, and then to work backwards to determine what provides the best value to partners so they can assess their channel needs. For partners selling different products to different channels, it is crucial to identify key strengths and differentiators of the value-add partner ecosystem.
Unedited Content Provided By Vendors
Printer-friendly version
Email this CRN article