Printer-friendly version
Email this CRN article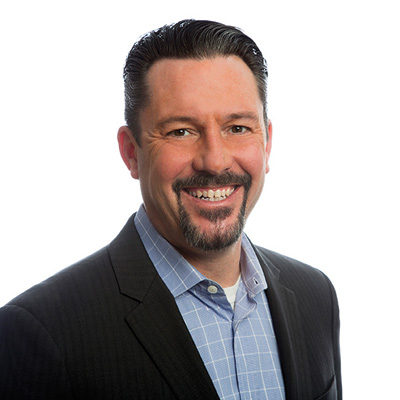 A Video Message From John Gentry
Fun Facts: Favorite movie and why:
Star Wars. The original Episode IV has had a lasting impression on my outlook on life. From the sub-title -A New Hope,- which conveys my overall outlook that there is always a reason to believe, to the incredible cast of characters and their unique combination of practicality, tradition, spirituality and optimism, it was and is a great film with a lot of life lessons intertwined in the storyline. Not to mention that my license plate is -MLNMFLC- for the Millennium Falcon, I named my son Luke and my interest in -The Force- led to my practice of Buddhism.
Uses Twitter
Uses LinkedIn
Once Worked In A Restaurant
Once Worked At A Solution Provider
Considers Themselves A Geek
Plays Golf
Loves To Read
Wished They Were A Rock Star
John Gentry
Virtual Instruments
Vice president of marketing and alliances
Bio and Background:
John Gentry is the vice president of marketing and alliances at Virtual Instruments. He has more than 18 years of experience in marketing, sales and sales engineering, and has established his expertise in the open systems and storage ecosystems. Prior to Virtual Instruments, Gentry served as senior director of Infiniband sales and solutions consulting, where he was responsible for all go-to-market activities related to the QLogic Infiniband product portfolio.
Number of years with the company:
5.5
Number of years involved with indirect sales:
0.5
Reports to:
John Thompson, CEO
Does that individual report to the CEO/president:
This person is the CEO.
Number of employees in channel organization:
8
Top products sold through the channel:
VirtualWisdom4
Partner organization's top accomplishments over the past year:
Over the past year, Virtual Instruments has made great strides in developing its partner program and expanding the department's reach and influence. The top three accomplishments for our organization were: o Completing sales and technical training for more than 100 channel sales and services teams, ensuring all of our partner teams have a comprehensive understanding of how to deliver value with VirtualWisdom4 for their customers; o Taking a strategic approach to further develop and leverage relationships and agreements with national partners to drive wider awareness of Virtual Instruments' platform and capabilities; and o Deploying VirtualWisdom4 technology in our partners' lab environments, like our deployment in World Wide Technology's (WWT) Advanced Technology Center (ACT), to build an ecosystem that provides innovative solutions, research, testing and training to partners and customers. On each of these projects, my role consisted of providing leadership and direction for my team, as well as stepping into the role of liaison between my department and the rest of our upper-level management to advocate for our goals and strategies, and consistently ensure these valuable channel initiatives were prioritized in the bigger pictures of company planning and activities.
How partner community has grown over the past year:
Our alliances department established the goal of moving away from simple fulfillment partners to instead focus on national and strategic partners that provide opportunities for repeat business. Since determining that priority, our team has been very successful in increasing interest from these partners. By focusing on these key relationships, we've secured more significant recurring opportunities with higher average revenue per partner and expanded our partner reach overall. Regarding specific market segments, we continue to work with regional and smaller partners based on their solution portfolios aligning with our offering to ensure we maintain a footprint in strategic markets and verticals.
How do you expect your channel sales as a percentage of your company's overall sales to change:
Increase
How do you expect the number of channel partners you work with to change:
Increase
Top channel goals for 2015:
Increase overall percentage of company revenue that comes through the channel
Increase the amount of professional services going through partners
Increase the amount of net new accounts coming through partners
Single most innovative partner initiative in 2014:
Our team's most innovative initiative this past year was getting Virtual Instruments integrated with EMC's VSPEX channel offering through our joint partnership with EMC and Panduit. This solution is the first converged platform with built-in infrastructure performance management capabilities, ensuring EMC customers and partners implementing the technology can enjoy granular visibility into the operations and functionality of their virtualized and cloud environments. Successfully launching this uniquely valuable solution was a major milestone for our company that signified our position as a major player amongst the traditional technology vendors. Effectively deploying VirtualWisdom4 through a global channel for major enterprises operating on EMC's highly complex infrastructures is a significant proof point reflecting Virtual Instruments' strategic and proactive approach to our channel program and partner initiatives.
Key channel/partner investments made over the past year:
Over the course of 2014, our team made a few key significant investments: o We created a more feature-rich partner portal for partner relationship management. This portal is a password-protected resource center for our formal channel partners that gives them the ability to get product and service information, as well as register opportunities. o We formalized our market development funds initiatives to ensure all our partners were fully and properly equipped to generate awareness for and sell our technology. o We developed and launched VI University, our extensive training program for partner enablement.
Plans for attracting the next generation of solution providers:
Our alliances team is strategically leveraging our existing channel partner success to attract the next generation of solution providers. We document our partner success stories through case studies, testimonials and videos, and then share them with the broader partner community to generate awareness for the opportunities that exist within our partner program. By incorporating this third-party validation from their peers, we're able to demonstrate to these new solution providers the potential for a mutually beneficial relationship that can come from engaging in an established partnership with our team and technology.
Advice to someone getting into the channel today:
For those looking to develop channel programs, I would stress the fact that you can't do it halfway. These initiatives require significant commitment from your company as a whole. You'll need to create a holistic effort that incorporates your services, sales and support teams. If you can't put all of these resources toward maintaining and, hopefully, expanding the program, there's no way it will thrive on its own. You need to consider each component that a partner requires to effectively market your technology, and only once all of those boxes are checked off should you move forward with the initiative.
Unedited Content Provided By Vendors
Printer-friendly version
Email this CRN article