Printer-friendly version
Email this CRN article

One of our "50 Most Influential Channel Chiefs"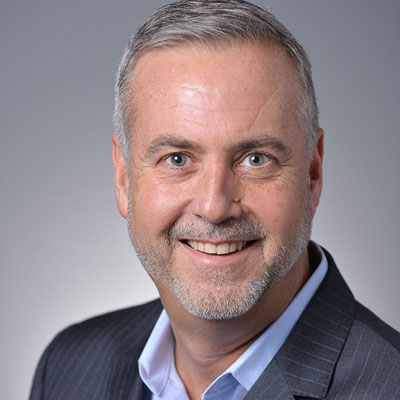 Fun Facts: Favorite movie and why:
Braveheart, for the unparalleled leadership, commitment to the objective and loyalty with a fearlessly charismatic style. The film is historically significant, if not completely accurate. William Wallace could have been a Channel Chief.
Uses Twitter
Uses Instagram
Uses Facebook
Uses LinkedIn
Once Worked In A Restaurant
Plays Golf
Loves To Read
Wished They Were A Rock Star
Frank Rauch
Vmware
Vice President, Americas Partner Organization
Bio and Background:
Frank Rauch is Vice President of VMware's Americas Partner Organization. In this role, he is responsible for indirect routes to market for the Americas which include solution providers, corporate resellers, public sector partners, OEMs (Cisco, Dell, EMC, HP, IBM, Lenovo, NetApp, VCE and others), system integrators / system outsourcers and distributors. During his tenure at VMware, Frank has been responsible for making significant improvements in channel coverage, deal registration, sales enablement, launching new offerings, integrating acquisitions, demand generation, field engagement and improving the solution mix delivered by the channel. Prior to VMware, Frank was HP's Americas Vice President and General Manager of Enterprise Channels. He also held VP roles in strategy and direct sales with HP. Frank started his career with IBM in sales and executive staff positions. He and his teams have been recognized with over 40 channel awards. Frank has been personally recognized with 6 Channel Chief Awards and has been ranked consistently in the top 25 Channel Executives. Frank is a graduate of Drexel University with degrees in Marketing and Computer Systems Management. He lives in the Philadelphia area and is active with youth ice hockey and on several non-profit boards.
Number of years with the company:
3
Number of years involved with indirect sales:
13
Reports to:
Peter McKay, vice president, Americas, VMware
Does that individual report to the CEO/president:
No, Peter reports to Jeff Casale, Corporate Senior Vice President, who reports to Carl Eschenbach, Chief Operating Officer and P
Number of employees in channel organization:
N/A
Top products sold through the channel:
vCloud Suite Virtual SAN NSX vCloud Air Horizon 6 AirWatch vRealize Suite vSphere with Operations Management
Partner organization's top accomplishments over the past year:
We improved field engagement through partner mapping, Rules of Engagement and VMware field awareness; published a partner service catalog, which allowed the VMware field to better understand partner capabilities; and improved channel unification between VMware groups, including NSX, vCloud Air and AirWatch. My role in these accomplishments was providing leadership, project management and I put a governance model around the results to make these initiatives a success.
How partner community has grown over the past year:
Our partner community has grown by developing our existing partner base and broadening their VMware partner portfolio, acquiring new partners, and transitioning our partner base from perpetual revenue to recurring revenue.
How do you expect your channel sales as a percentage of your company's overall sales to change:
Stay the Same
How do you expect the number of channel partners you work with to change:
Stay the Same
Top channel goals for 2015:
Add more qualified partners
Migrate partners to cloud solutions
Improve partner profitability
Single most innovative partner initiative in 2014:
Rebranding the Americas channel as a scalable sales engine and launch pad for new technologies like NSX, Virtual SAN and EVO:RAIL, as well as developing and optimizing plans for each of our partners to grow.
Key channel/partner investments made over the past year:
Incremented resources in NSX, Virtual SAN and service providers New leadership in service providers and public sector Commercial segment specialists
Plans for attracting the next generation of solution providers:
We're utilizing OEMs, ISVs and distributors for information and advice on recruitment, and also talking to the broader industry and analysts to identify the next generation of solution providers. We attract solution providers by offering the best-in-class portfolio with profitability and margins, as well as strategy alignment and demand generation for partners.
Advice to someone getting into the channel today:
My advice is to deselect, specialize and align with the bigger trends like software-defined data center, mobility and hybrid cloud. Make sure your value proposition is clear, and internal and external branding aligns with your value proposition. Plan who you are, know who you are, and evangelize who you are.
Unedited Content Provided By Vendors
Printer-friendly version
Email this CRN article