Printer-friendly version
Email this CRN article

One of our "50 Most Influential Channel Chiefs"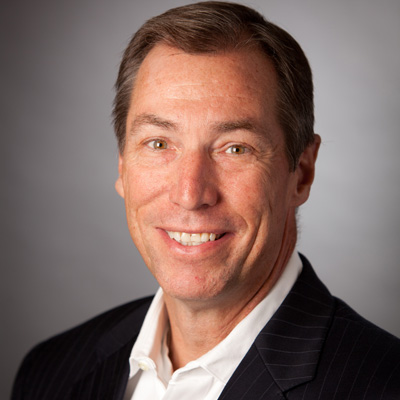 Fun Facts: Favorite movie and why:
The Wizard of OZ. I have fond memories of watching it with my kids. I also think the movie offers a great perspective on what is most important in life, such as being brave and honest.
Once Worked At A Solution Provider
Dave O'Callaghan
VMware
Senior Vice President, Global Partner Organization, VMware
Bio and Background:
Dave O'Callaghan joined VMware in June 2013 as its channel chief, and has more than 30 years of experience in the technology industry. Prior to VMware, Dave founded O'Callaghan Capital in 2011 with the vision of creating a high-value go-to-market consultancy to enable profitable growth for high-tech companies. Dave has extensive experience in sales, marketing, channels and distribution. Over his 25-year career he has been an individual contributor, mid-manager and senior executive. Additionally, he is currently an adjunct professor at the University of Denver's Daniels College of Business. This collective experience enables him to fully understand both the internal and external motivators to success. As Vice President of Worldwide Distribution at Cisco Systems, Inc., Dave was responsible for driving Cisco's distribution strategy, a cornerstone of Cisco's go-to-market strategy that serves thousands of Cisco Channel Partners. Prior to joining Cisco, Dave held various positions, including Vice President of the Western Region, for Hitachi Data Systems during his 11-year career with Hitachi. Based in Denver, Dave has become an active community leader in Colorado. Currently, Dave is a current Board member of Adoption Dreams Come True in Fort Collins, Colorado. Governor Bill Owens previously named Dave as a Commissioner on the Governor's Commission on Science and Technology. The Commission is responsible for assisting the Governor in leading Colorado's technology vision for the 21st century. The work includes driving up educational capability within Colorado, and rolling out technology initiatives to benefit the general public. Dave was a board member for Colorado State University's Industry Advisory Board to assist CSU in understanding the needs of industry in education. He has also has been a member of the Board of Directors for Volunteers of America in Denver assisting VOA to support the underprivileged in Colorado for over five years. .
Number of years with the company:
2
Number of years involved with indirect sales:
31
Reports to:
Carl Eschenbach, President and Chief Operating Officer
Does that individual report to the CEO/president:
Yes
Number of employees in channel organization:
N/A
Top products sold through the channel:
vCloud Suite Virtual SAN NSX vCloud Air Horizon 6 AirWatch vRealize Suite vSphere with Operations Management
Partner organization's top accomplishments over the past year:
Our partners, with positive results in both partner profitability and growth, have overwhelmingly embraced VMware's value channel for resale and distribution partners. By using the value channel, partners receive front-end, back-end and solution rewards, which escalate as partners continue to invest. VMware's technology value channel has been beneficial for OEMs and ISVs who are building their products for or within VMware. The more products that are created, the more partners can expect to be rewarded. There have been numerous solutions announced in 2014 with our partners.
How partner community has grown over the past year:
Over the past year, growth in technical certifications is up 18% year over year. This bodes well for both partner and VMware growth.
How do you expect your channel sales as a percentage of your company's overall sales to change:
Stay the Same
How do you expect the number of channel partners you work with to change:
Stay the Same
Top channel goals for 2015:
Add more qualified partners
Migrate partners to cloud solutions
Improve partner profitability
Single most innovative partner initiative in 2014:
The development and launch of the value channel has had the most impact for VMware and our partners, as it has provided great benefits to our partners as well as encouraging them to invest in VMware. Additionally, the launch of VMware Solution Power Plays, which offers four key solutions: vSphere with Operations Management, Virtual SAN, vCloud Air-Disaster Recovery, and Horizon 6, offer a focused and innovative solutions approach for our partners.
Key channel/partner investments made over the past year:
1. Working with strategic alliance and emerging partner groups. By aligning with key partners, we are able to benefit all of our partners by offering additional services and solutions. 2. Support of the Strategic Alliances & Emerging Partners group. 3. Investing in the organization around partner services. It is important for our partners to know we are investing in their services so that they may continue to benefit and grow.
Plans for attracting the next generation of solution providers:
Working closely with all of our partners to drive new innovative solutions, and supporting our Strategic Alliances & Emerging Partners group.
Advice to someone getting into the channel today:
Customers are moving to the mobile cloud platform and are looking for complete solutions. Look for vendors that work better together with other vendors. Partnerships will help create complete solutions.
Unedited Content Provided By Vendors
Printer-friendly version
Email this CRN article