Printer-friendly version
Email this CRN article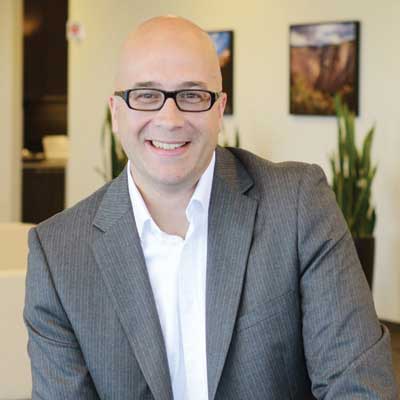 Fun Facts: Favorite movie and why:
Riding Giants. I love the big wave pioneers, the simple life. Just searching for the perfect wave.
Uses Twitter
Uses Facebook
Uses LinkedIn
Once Worked In A Restaurant
Once Worked At A Solution Provider
Considers Themselves A Geek
Loves To Read
Wished They Were A Rock Star
David Bennett
Webroot
Vice President of Worldwide Consumer and SMB Sales
Bio and Background:
David Bennett is the vice president of worldwide consumer and SMB sales. He is responsible for Webroot's global strategy and sales execution. David brings more than 20 years of senior channel sales and marketing experience to the company. David has been with the company since 2009; during that timeframe he has held several senior positions and has led Webroot's growth to the top market-share position in the U.S. retail security software category. He also drove double-digit growth, increasing sales four times faster than the market average. Prior to Webroot, David was executive director, EMEA at Lenovo where he was responsible for product marketing and all go-to-market activities for the -Think- business. Additionally, he launched the Lenovo Consumer PC business, driving the fastest growth in Lenovo's history across 37 countries. David also served as general manager of channel sales for EMEA at Sony, where he transformed a direct sales model into a full channel model. Prior to Sony, he held executive leadership roles at Kingston Technology and Tech Data.
Number of years with the company:
5
Number of years involved with indirect sales:
20
Reports to:
Dick Williams, CEO
Does that individual report to the CEO/president:
Yes
Number of employees in channel organization:
56
Top products sold through the channel:
Webroot's cloud-based threat detection, high performance, lightweight agents, and single, web-based point of control have changed the way businesses think about protecting mobile devices, PCs and servers. Using global threat intelligence, and innovative behavioral analysis, every user of Webroot SecureAnywhere Business Endpoint Protection, Mobile Protection and Web Security Service solutions is protected the moment a new threat is detected anywhere in the world -regardless of whether they are on or off the corporate network.
Partner organization's top accomplishments over the past year:
Since David shifted the Webroot SMB business to a 100 precent partner-driven strategy, Webroot is driving significant investment and growth through the channel including the launch of Channel Edge Program to support both resale and Managed Services businesses. In 2014, the company tripled the number of MSPs using Webroot SecureAnywhere to protect their customers. David worked closely with global sales teams and channel partners on the development and execution of a sales strategy, aligning business goals, growth initiatives, partner programs and incentives. David participated directly in the sales cycle for key -must win' opportunities and facilitated sell-to, sell-through and sell-with opportunities. As a result, David was able to maneuver and manage Webroot's strategic channel partners to maximize the mutual value of the relationship through triple-digit year-over-year growth in the small and medium business (SMB) segment. Additionally, the increased focus on channel initiatives under David's leadership has driven significant momentum, resulting in 315 percent revenue growth since the beginning of 2013, led by the rapid adoption of resellers, MSPs and distributors.
How partner community has grown over the past year:
Webroot's number of global channel partners (including resellers, MSPs and distributors) has grown 135 percent year-over-year. This growth was led by a significant increase in MSPs partner representing 233 percent growth year-over-year.
How do you expect your channel sales as a percentage of your company's overall sales to change:
Increase
How do you expect the number of channel partners you work with to change:
Increase
Top channel goals for 2015:
Add more qualified partners
Focus on a small number of elite partners
Increase the amount of net new accounts coming through partners
Single most innovative partner initiative in 2014:
In July, Webroot revamped its Webroot Channel Edge Partner Program which provides channel partners with an innovative set of enablement tools through the Channel Edge Toolkit. This toolkit contains sales and marketing tools designed to help partners rapidly grow their business with Webroot support at every stage of the sales cycle. The Channel Edge Partner Toolkit includes: -Automated Web Content Syndication, which delivers product content, trial software downloads and whitepapers directly from a partner's website. -The Resource Center, which provides a wide range of pertinent sales and marketing materials directly to partner sales and marketing teams, giving them instant access to the information they need when they need it-without the hassle of remembering login information. -Social Syndication, which empowers partners to become a savvy security thought leader and influential voice in promoting security solutions and services to their prospects. Through this syndication module, partners can easily push fresh content and communicate with potential buyers through multiple social media sites. -The Deal Management Tool, which supports channel growth and revenue attainment while reducing time and effort for Webroot and Partners by providing Elite Resellers easy access to qualified leads and Webroot business dashboards.
Key channel/partner investments made over the past year:
Easily accessible and highly automated, the Channel Edge Toolkit gives Webroot partners all the tools necessary to grow their Webroot business. Earlier this year, Webroot launched a partnership with Synnex as one of it key distributors in North America and is reinvigorating its partnership with Tech Data. Additionally, Webroot has invested in improving the Webroot Channel Edge Reseller Program. This enabled Webroot to provide market-specific tools and resources to help its growing global network of value added resellers (VARs), distributors, service providers and systems integrators to increase their close rate and grow their business.
Plans for attracting the next generation of solution providers:
The modern threat landscape is increasingly more sophisticated and complex, with new malware emerging constantly. Partners are hearing the demand for more effective, better performing solutions from their customers and are turning to Webroot to meet this need. With superior, cloud-based security solutions and an enhanced partner program, Webroot partners can offer the best protection, improve customer satisfaction and grow their business effectively.
Advice to someone getting into the channel today:
Anyone entering the channel needs to understand the channel -101 cookbook-. The recipe hasn't changed in years and to make a great channel you need to follow the following mantra: be clear and simple; reward and incentivize; focus and execute; maintain a stable strategy. Understand where you can win and focus 100% on those partnerships.
Unedited Content Provided By Vendors
Printer-friendly version
Email this CRN article