Printer-friendly version
Email this CRN article

One of our "50 Most Influential Channel Chiefs"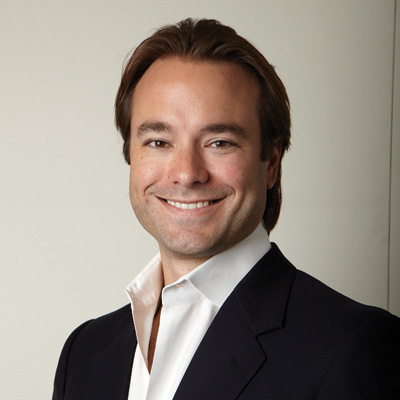 A Video Message From Justin Moore
Fun Facts: Favorite movie and why:
My favorite movie is The Godfather because it's brilliant — the directing, acting, story, musical score — and because it encapsulates so much of life in a relatively short slice of time.
Uses Twitter
Uses Facebook
Uses LinkedIn
Has An Advanced Degree
Considers Themselves A Geek
Loves To Read
Justin Moore
Axcient
CEO
Bio and Background:
Justin Moore is a successful entrepreneur who builds and leads organizations from early stage through hypergrowth. Most recently Justin has been recognized for launching SaaS:FLO (SaaS:Front-Loaded Option), which represents a 180 degree shift in channel sales compensation and gives partners greater profitability and margin guarantees as they drive adoption of the Axcient Business Recovery Cloud.
Justin is a recognized authority on cloud computing, SMB market strategy, and entrepreneurship. As the CEO and co- founder of Axcient, the leader in cloud-based Recovery-as-a-Service (RaaS), Justin continues to transform the backup and business continuity market and end data loss and IT downtime for businesses. Prior to Axcient, Justin founded MK Global, where he secured exclusive rights to more than $1 billion in infrastructure from a major telecom provider and led the company to profitability with Qwest and Level 3 Communications as key customers.
Justin actively participates in the advisory boards and councils of private and public companies, is a popular keynote speaker, and is an award-winning mentor to young entrepreneurs. He was also ranked one of the Top 40 Under 40 in Silicon Valley.
Number of years with the company:
7
Number of years involved with indirect sales:
13
Reports to:
N/A
Does that individual report to the CEO/president:
N/A
Number of employees in channel organization:
Axcient is a 100% channel organization—all employees are responsible for our partner ecosystem success. 150+
Top products sold through the channel:
Axcient Business Recovery Cloud — the powerfully simpleTM recovery platform. Axcient replaces legacy backup, business continuity, disaster recovery and archiving products with a single integrated cloud platform, making it simple to restore data, fail over applications, and virtualize servers or an entire office with a click.
Partner organization's top accomplishments over the past year:
Launching the most disruptive reseller compensation program in the channel—SaaS:FLO—and achieving rapid acceleration within the VAR and DMR community.
How partner community has grown over the past year:
Axcient has grown its reseller partner base by more than 300% with greater than 60% of the business sourced by Axcient partners. Both the Axcient MSP and Reseller channel business is growing above 25% quarter over quarter, demonstrating higher growth rates than the traditional backup and recovery markets.
How do you expect your channel sales as a percentage of your company's overall sales to change:
Axcient is doubling down on channel enablement, channel marketing, and channel sales investments and expects to transact 100% of the business via the channel with greater than 60% of that business being generated partners who leverage Axcient's marketing and enablement investments.
How do you expect the number of channel partners you work with to change:
Axcient is more interested in working with the committed partners who share Axcient's vision to transform the way customers protect and recover their IT infrastructure rather than just becoming part of a reseller's line card. The volume of signed partners will increase, however, our greater focus is on helping our existing (and new) partners expand their Axcient share of wallet.
Top channel goals for 2015:
Successfully roll out SaaS:FLO, the most disruptive channel compensation program in the market coupled with a new reseller (VAR and DMR) program that offers a continuous, consistent, profitable, and enhanced partner experience for the next-generation SaaS solution provider.
Single most innovative partner initiative in 2014:
We funded and ran the pilot for our disruptive front-loaded SaaS:FLO channel compensation program so we could incent resellers to sell the Axcient Business Recovery Cloud and grow sales — theirs and ours. SaaS:FLO pays as much as 2 years of gross profit upfront. We also dramatically simplified pricing to save partners time and make it easier for them to sell for us, and we added new product capabilities to give partners more sales and deployment options.
Key channel/partner investments made over the past year:
We expanded our relationship with Ingram Micro to simplify MSP partner engagement. We also created an alliance with CharTec to provide training services and "hardware as a service." Finally, we added headcount and funding to deliver partner technical and sales support, account management, training and demand generation resources to help partners grow their revenue.
Plans for attracting the next generation of solution providers:
We're planning a broad roll out of Axcient's SaaS:FLO program — the powerfully simple way for partners to grow their revenues, get upfront compensation, and successfully sell SaaS. Stay tuned for Axcient's reseller program launch announcement in April 2015 which includes new partner jumpstart program, performance-based MDF investments, new training programs, deal registration and protection platforms, and a new user portal for partner enablement married to the SaaS:FLO partner compensation model.
Advice to someone getting into the channel today:
The channel is not a "one-size-fits-all" model—you need to determine why you want to build a channel (sales velocity, customer deployments, demand generation, international expansion, etc.). Once you know what your channel goals are, build a compensation model that drives the right behavior. Don't be afraid to be innovative. Invite your partners to help you build the right model. They are your best advisors, so the earlier you bring them in the better aligned your company's channel strategy will be with your partner ecosystem.
Unedited Content Provided By Vendors
Printer-friendly version
Email this CRN article