Printer-friendly version
Email this CRN article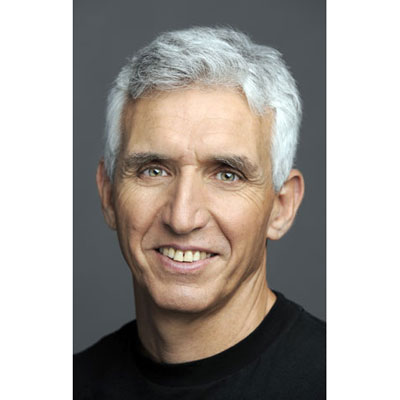 Fun Facts: Favorite movie and why:
My favorite movie is Inception. I don't like being limited by what everyone says can and cannot be done. I prefer to work for a company that can create the possibilities. At Check Point, that is what we do for security. We look at all the possible hacker attacks and create the solutions that protect our customers.
Uses Instagram
Uses Facebook
Uses LinkedIn
Once Worked At A Solution Provider
Loves To Read
Amnon Bar-Lev
Check Point Software Technologies
President
Bio and Background:
Amnon Bar-Lev brings more than 16 years of high-tech sales, marketing and management experience to Check Point. He joined the company in the summer of 2005 as Vice President of Technical Services, introducing new support programs that have been successfully implemented worldwide. In June 2006, he became Vice President of Global Field Operations and Technical Services and took on the additional responsibilities for worldwide sales, partner programs, global marketing and technical services. In June 2011, Bar-Lev was appointed President of Check Point Software Technologies. Prior to joining Check Point, Bar-Lev was founder and CEO of Xpert Integrated System Ltd., a leading provider of security, business-continuity and infrastructure platforms and solutions and a premium partner of Check Point. Bar-Lev began his career in the Israeli Air Force where he held several senior positions within the operational and administration units. He holds a Bachelor of Arts degree in Computer Science (HONS) and Management (HONS) from Tel-Aviv University.
Number of years with the company:
10
Number of years involved with indirect sales:
16
Reports to:
Gil Shwed, Chairman and CEO
Does that individual report to the CEO/president:
Yes, Amnon reports directly to the CEO.
Number of employees in channel organization:
625
Top products sold through the channel:
With security products and services for organizations of all sizes, Check Point offers a full security architecture called Software-defined Protection (SDP), that protects a customer's network, endpoints, mobile devices, cloud infrastructure and data.
Partner organization's top accomplishments over the past year:
We spent most of 2014 developing, testing and implementing Check Point's new Partner Program named -The Check Point Stars Program.- In this new program, we emphasize a simple, flexible, collaborative and ultimately powerful relationship between Check Point and its Partners across the world. I oversaw the development and execution of this new Partner Program, driven by my firm belief that Partners should be armed with the knowledge and tools necessary to ensure value for the customer. I used feedback from meetings with our worldwide Partners to influence and shape the new program. In the Check Point Stars Program, Check Point brings new partner tiers, offers deal protection, sponsored education and training, and incentive pre-sales activities. In addition, I am inviting our Partners to join our historically internal-only -Sales Kick Off- -where we will conduct a mutual kick-off at the beginning of 2015 to train and learn, give opportunities to meet the Check Point technical experts, and to network and reinforce our commitment to one another.
How partner community has grown over the past year:
In 2014, Check Point continued to add more resellers, partners, and accomplished double-digit growth. We have expanded our partner community by: Adding more enterprise partners that consolidate solutions using Check Point's next generation security packages. Adding more service providers that use Check Point to protect their own infrastructure as well as offering more solutions to their customers Adding more SMB partners as part of our company's goals to build out SMB sales.
How do you expect your channel sales as a percentage of your company's overall sales to change:
Increase
How do you expect the number of channel partners you work with to change:
Increase
Top channel goals for 2015:
Add more qualified partners
Launch new/revamp existing channel program
Improve partner technical skills
Single most innovative partner initiative in 2014:
The Check Point Stars Program, which will officially launch in January 2015, is the new partner program offered by Check Point. The Stars Partner Program is designed to dramatically accelerate a partners' Check Point sales revenue. The program provides more knowledge, additional financial resources and a strong collaboration between Check Point and its partners. The Stars Program will provide immediate access to accelerated training for our Partners' sales team, free certification and training for their technical team, and more co-op funds to grow their business. Growth is within a Partner's reach, by enabling them with access to the resources they need. The program ultimately has only one primary goal: making our business partners more successful, knowledgeable and profitable.
Key channel/partner investments made over the past year:
Development, implementation and education for our new partner program Partners advisory forums and discussions around the new partner program -soliciting candid feedback on the improvements and tools that Check Point can provide to empower its Partner and Sales Teams Targeted recruitment of SMB-focused partners to widen the company's sales in the market Continued business and individual benefits, including very aggressive spiffs, secure margins on trade-ins and upgrades, and discounts on demo gear
Plans for attracting the next generation of solution providers:
The new Check Point Stars Program includes access to a wide range of resources from trainings to sales tools. While the training and knowledge transfer component has been extensively discussed above, the new sales tools will give partners the ability to generate faster quotes, protect and track their deals, and gain insight into how their customers are using their Check Point products.
Advice to someone getting into the channel today:
You should always have open communications with your Partners and sales force -understand what they are seeing, hearing, feeling, and do something about it. Your focus should always be on value creation for customers. In order to do this, you need to understand the needs and concerns of your customers, as well as your partners. Empower them by offering the training and education necessary to be more knowledgeable, successful, and profitable.
Unedited Content Provided By Vendors
Printer-friendly version
Email this CRN article