Printer-friendly version
Email this CRN article

One of our "50 Most Influential Channel Chiefs"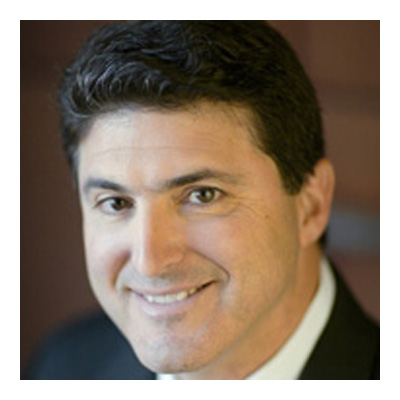 Fun Facts: Favorite movie and why:
One of my favorite movies is Rudy - love to see the ordinary do extraordinary by sheer will and a never say die attitude to succeed.
Uses Twitter
Uses Instagram
Uses Facebook
Uses LinkedIn
Once Worked In A Restaurant
Plays Golf
Loves To Read
Bruce Klein
Cisco Systems
Senior Vice President, Worldwide Partner Organization, Cisco
Bio and Background:
Bruce Klein is Senior Vice President of Cisco's Worldwide Partner Organization, which is responsible for supporting Cisco's global business with more than 60,000 partners, representing the company's primary route to market. This global partner community, which includes systems integrators, value-added resellers, distributors, services, technology partners and solution partners (ISV's, IoT partners, and Cloud Providers), accounts for more than 80 percent of Cisco's revenue. These partners expand Cisco's customer reach with innovative solutions and services based on Cisco technology. Klein and his team develop the strategic initiatives and program innovations that create capacity to promote Cisco's growth in existing markets and new areas of opportunity. They also ensure that partners have the right capabilities and skills to meet evolving customer needs, while accelerating market adoption of Cisco products and services. Klein joined Cisco in 2004 and held previous roles leading the U.S. Public Sector and Federal organizations, which are responsible for building a vision, strategy, and execution plan to further advance Cisco's relationship with customers, partners, and suppliers in this market segment. Prior to joining Cisco, Klein was vice president of federal at Hewlett-Packard, where he managed sales, services, support, and marketing into the federal government. He was responsible for reorganizing the federal sales operation to become more focused on customer satisfaction, and he teamed with resellers and systems integrators to significantly grow HP's federal business. He also led the integration of HP's consulting and support services into a single organization to position HP as a total solutions provider to federal customers.
Number of years with the company:
10
Number of years involved with indirect sales:
10
Reports to:
Chuck Robbins, Senior Vice President, Worldwide Sales, Cisco
Does that individual report to the CEO/president:
Chuck Robbins reports into Rob Lloyd, President, Sales and Development. Rob reports into John Chambers, Chairman and CEO.
Number of employees in channel organization:
N/A
Top products sold through the channel:
1) Enterprise Switching - Access 2) Servers 3) Enterprise Access Routing 4) Enterprise Wireless 5) Enterprise Switching - Core 6) Nexus 7000 7) UC Endpoints 8) Nexus 2/3/4/5/6K 9) Optics - Ent. Networking 10) Services
Partner organization's top accomplishments over the past year:
Building out the Cisco Partner Ecosystem with new solution partners (ISV's, IoT partners, and Cloud Providers). We built a recruitment engine and created incentives and enablement programs to bring in the new partners as well as connect them with our existing partners. The result is we have more partners delivering true business outcomes. To support the build out of the Cisco Partner Ecosystem we introduced a number of new programs that provided our partners new opportunities for growth and profitability. We introduced a new Hybrid IT certification, five new specializations, a Solution Partner Program to focus on ISVS, and an enhanced Partner Plus Program to drive focus and profitability in the midmarket. Introduced streamlined systems and tools to improve ease of doing business with Cisco, such as launching the first phase of the pricing automation tool that simplifies partner program discounts and promotions. My role was to drive executive support and funding to execute all of the above and work with many stakeholders to bring the new opportunities to market.
How partner community has grown over the past year:
Cisco has grown the Cisco Partner Ecosystem by helping new and existing partners capture unprecedented opportunities related to market transitions, in particular IoE. There is tremendous interest from new partner types, like ISVs and software developers. Over 102,000 members have joined the Cisco DevNet community, and ISV recruitment has fueled strong growth as ISVs join with our channel partners to deliver solutions. Cisco's Solution Partner Program is attracting a vast array of new solution partners creating solutions that are leveraged by Cisco's world-class channel. Today there are 800 solution partners in the program and more than 1,700 Cisco-compatible solutions available.
How do you expect your channel sales as a percentage of your company's overall sales to change:
Stay the Same
How do you expect the number of channel partners you work with to change:
Stay the Same
Top channel goals for 2015:
Migrate partners to cloud solutions
Improve partner sales skills
Improve partner profitability
Single most innovative partner initiative in 2014:
The single most innovative initiative for me in 2014 was the creation of the Cisco Solution Partner Program. The new relationships with our solution partners will drive more than $1B incremental revenue for Cisco in FY15. We announced this new program at Partner Summit 2014 and launched it in August, and already have 800 solution partners in the program and more than 1,700 Cisco-compatible solutions available.
Key channel/partner investments made over the past year:
Help partners create a Hybrid IT offer - Provided incentives and enablement (including Playbooks and Training) for partners to leverage Rewarding differentiation - Raised registered deal differential by 50% Marketing - Delivered more than $2B in sales qualified leads to partners Incentives to drive Software sales - Software Lifecycle Investments for partners to drive software activation and addition
Plans for attracting the next generation of solution providers:
Cisco is expanding the Cisco Partner Ecosystem by attracting new and diverse partners. We are delivering enablement and training programs, and introducing new partner certifications and specializations. This year, Cisco introduced three new IoT Specializations specifically designed to help partners capitalize on IoT opportunities. Cisco's Solution Partner Program, a key component of the Cisco Partner Ecosystem, is attracting a vast array of new solution partners creating solutions that are leveraged by Cisco's channel. In addition, Cisco's Intercloud strategy is attracting and enabling partners that want to deliver cloud and hybrid IT services to meet the demands of their customers.
Advice to someone getting into the channel today:
Look to differentiate your offers, focus on a key vertical or verticals, create unique solutions that drive measurable outcomes for your customer, and have the ability to deliver the solution the way your customer wants to buy - managed solution, utility model, cloud model or on-prem model.
Unedited Content Provided By Vendors
Printer-friendly version
Email this CRN article