Printer-friendly version
Email this CRN article

One of our "50 Most Influential Channel Chiefs"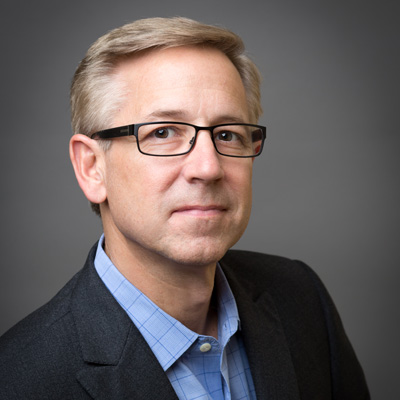 A Video Message From Tom Flink
Fun Facts: Favorite movie and why:
The Godfather. It's a riveting drama of power, family and loyalty. What's not to like?
Uses Twitter
Uses Instagram
Uses Facebook
Uses LinkedIn
Once Worked At A Solution Provider
Considers Themselves A Geek
Plays Golf
Loves To Read
Tom Flink
Citrix
VP, Worldwide Channels and Market Development Sales
Bio and Background:
Tom Flink leads Citrix worldwide channels & market development sales, which is responsible for channel sales strategy and programs to maximize the effectiveness of Citrix indirect routes to market. In addition, Mr. Flink is also responsible for market development sales with a focus on defining sales strategies for new market opportunities and incubating sales for acquired technologies. Mr. Flink joined Citrix in 2007 and has over 25 years in computer industry sales, marketing and professional services management. His experience in the channel as a systems integrator and value-added reseller brings a valuable perspective to his role at Citrix. CRN Magazine has recognized Tom as an industry Channel Chief for six years running. Mr. Flink holds a B.B.A. in Accounting from The University of Texas.
Number of years with the company:
7
Number of years involved with indirect sales:
27
Reports to:
Al Monserrat, Senior Vice President, Sales & Services
Does that individual report to the CEO/president:
Yes
Number of employees in channel organization:
1000
Top products sold through the channel:
Citrix Workspace Suite, NetScaler, XenDesktop, XenApp, XenMobile, XenServer ,CloudBridge, CloudPlatform, ShareFile
Partner organization's top accomplishments over the past year:
Adoption of solution selling by Citrix partners: Our focus on enabling partners to sell solutions, reflected across programs company-wide, has proved successful as we've seen a consistent increase in product sales from Solution Advisors and double-digit growth in individual partner productivity worldwide. Sales from all partner routes to market accounted for 90% of enterprise product sales. Evolution of cloud and service provider programs: We've seen over 50% growth in our Citrix Service Provider business over the last year thanks to our increased focus on hosted business solutions and enablement. Tom is directly responsible for the Citrix Service Provider partner development teams globally and the strategy for service providers as an emerging market opportunity for sell-through subscription services. Opportunity Registration Program: This program has brought greater profitability and a strong competitive edge to our networking partners. Certified partners can apply for both Citrix Advisor Rewards influence incentives and Opportunity Registration with one submission, providing upfront and backend margins that significantly enhance the value of being a Citrix Solution Advisor. Tom and his team designed these new programs and the systems to support the automation and reporting of partner submissions.
How partner community has grown over the past year:
Our average revenue per partner has increased 14% year over year. Specific to our Networking business we've seen a 22% growth in sales with an 8% growth in the number of new partners selling. In the expanding mobility market, we've seen over 120% growth in partner sales for XenMobile with 39% growth in number of new partners selling, Our Citrix Service Provider business continues to expand at an aggressive 50% year over year.
How do you expect your channel sales as a percentage of your company's overall sales to change:
Stay the Same
How do you expect the number of channel partners you work with to change:
Increase
Top channel goals for 2015:
Migrate partners to cloud solutions
Launch new/revamp existing channel program
Improve partner profitability
Single most innovative partner initiative in 2014:
Our focus is on increasing partner profitability. In addition to our Citrix Advisor Rewards and new Workspace Suite discounts, our Citrix Opportunity Registration program has proven successful on a number of levels. With a single submission, partners can apply for both Citrix Advisor Rewards and Opportunity Registration, giving them access to up-front discounts as well as attached deal discounts for greater profitability across the board. The qualification criteria is simple and objective and acceptance response is immediate so partners quickly know what discount they qualify for. Citrix benefits from earlier visibility on opportunities and can better align resources to support the partner. An ever-increasing number of orders are attached to these benefits which translates into higher margins for our partners. We are also helping partners build their own pipeline with significant increases in channel marketing. We now provide web syndication so partners always have the latest Citrix information right on their website, we have social syndication so partners can establish or augment their social media efforts. We have complete customizable marketing campaigns to drive lead generation and we've added sales enablement tools that are aligned to the partners' campaign and sales stage. All of this is free for Citrix partners.
Key channel/partner investments made over the past year:
Citrix invested over $100 million to support our channel in the past year. We've introduced deal-based incentives for bringing in new customers with a lower minimum deal size to qualify for incentives. We've developed a new technical certification structure based on what we believe is the future of the industry, solution-selling, and expanded partner readiness with a new enablement platform and support teams. We've also expanded business intelligence capabilities to help partners better target their sales, marketing and demand generation efforts.
Plans for attracting the next generation of solution providers:
We're focused on optimizing programs to offer greater profit margins, sales and marketing enablement and an innovative solution stack. We're actively recruiting new partners to sell desktop and app virtualization, networking and cloud solutions on a hosted model to expand our growing Citrix Service Providers program. We're investing in marketing enablement for Citrix Solution Advisors and doubling down on new marketing enablement for Citrix Service Providers. Through these investments, our partners are positioned to sell and implement strategic solutions to win new customers, expand existing implementations and offer additional value adds such as services to the mix.
Advice to someone getting into the channel today:
Be strategic in your portfolio of offerings; new, lucrative markets continue to open in hosting services, networking services, cloud platforms and the mobilization of workforces. Research current market demands, look into specific verticals where niche offerings can be profitable and align with vendors who are investing in these trends through solutions and enablement.
Unedited Content Provided By Vendors
Printer-friendly version
Email this CRN article