Printer-friendly version
Email this CRN article

One of our "50 Most Influential Channel Chiefs"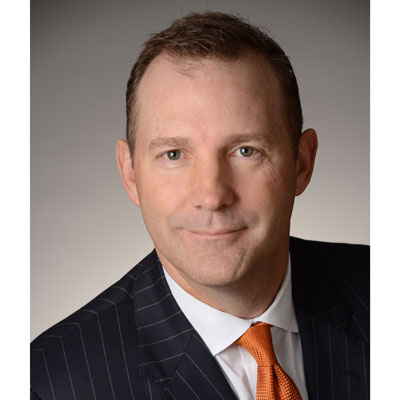 Fun Facts: Favorite movie and why:
Too many to name... Craig has an amazing ability to remember and quote any movie he has seen.
Uses Twitter
Uses LinkedIn
Once Worked In A Restaurant
Once Worked At A Solution Provider
Considers Themselves A Geek
Main Computer Is A Tablet
Plays Golf
Loves To Read
Craig Schlagbaum
Comcast Business
VP of Indirect Channels
Bio and Background:
Craig Schlagbaum is the Vice President of Indirect Channels for Comcast Business. In this role, Craig manages Comcast's indirect channel partner team and the overall indirect channel program (the Comcast Solutions Provider Program) for Comcast Business which has thousands of partners who sell Comcast's data, voice and video services. Prior to Comcast, Craig managed the indirect channel team for Level 3 Communications which focused on the telecom consultants and VAR partners that sell IP, Voice and Data services to small and medium sized business customers. The Comcast Solutions Provider Program achieved great success and was named as a top indirect channel program for the industry both in Channel Partners' Magazine as well as Computer Reseller News (CRN) over the last several years. Craig has spent over 25 years in various indirect channel roles in sales, marketing and business development with Intelligent Electronics, Sony, IBM, NTT, Qwest and Level 3. In his role at Comcast Business, Craig was recently named in '14 as one of the top 10 channel executives in CRN magazine as well as a top 10 Channel Chief in Channel Partners Magazine. Craig holds a B.S in Marketing from the University of Colorado, Boulder. Craig currently resides in Denver.
Number of years with the company:
4
Number of years involved with indirect sales:
25
Reports to:
Terry Connell, SVP of Sales and Sales Operations
Does that individual report to the CEO/president:
Yes, he reports to Bill Stemper, the President of Comcast Business
Number of employees in channel organization:
130
Top products sold through the channel:
Comcast Business offers Internet, Ethernet, Voice and TV for Business. Services are delivered over a diverse, private network. Comcast offers scalable high bandwidth solutions and the aprtner community is focused on selling Ethernet Services, Comcast Business Ethernet is delivered over our diverse, private fiber optic network and provides carrier-grade data and Internet services for business critical applications with speeds up to 10 GBPS. The partner community is also embracing Comcast's Business VoiceEdge and Hospitality Solutions.
Partner organization's top accomplishments over the past year:
Sales revenue grwoth in the channel has exceeded our expectations. We see a growing acceptance from the partner community to feature cable as the primary solution for their business customers. We are among the top service providers with Master Agents, and since our channel launch in 2011 we have earned the CRN Channel Champions Award by CRN and the Top 50 Channel Programs by Channel Partners.
How partner community has grown over the past year:
The number of sales partners producing new sales revenue on a monthly basis has increased significantly since the beginning of the year. This highlights the acceptance from the sales partners to use business cable solutions as the primary network connection for trusted clients.
How do you expect your channel sales as a percentage of your company's overall sales to change:
Increase
How do you expect the number of channel partners you work with to change:
Increase
Top channel goals for 2015:
Add more qualified partners
Increase overall percentage of company revenue that comes through the channel
Launch new/revamp existing channel program
Single most innovative partner initiative in 2014:
In 2014, we made a six figure investment in additional internal operational resources to assist with the order process to increase the ability for our partners to do business easily with us. In 2014 we deployed a Salesforce portal for order placement and process and increased the number of internal account managers to support our partners sales team and partners directly. This invenstment reinforces our commitment to our partners in 2015 and beyond.
Key channel/partner investments made over the past year:
Systems - we have deployed Salesforce based partner portal tools to improve ease of doing business with Comcast. Resources - We have scaled the program with Partner Sales Manager, Partner Sales Engineers and internal Account Managers and Operation Specialists to ensure sales partners have a good experience at both the local sales level and at the national program level. Marketing Support - we have added marketing resources, increased MDF dollars and built enablement tools to help sales partners grow their business Strategic Alliances - We have utilized our strategic alliances to increase partner awareness of cable solutions and technical expertise
Plans for attracting the next generation of solution providers:
Comcast is focused on continuing to put the right programs and infrastructure in place to support VARs with the transition into selling carrier services and bandwidth services.
Advice to someone getting into the channel today:
Comcast is focused on continuing to put the right programs and infrastructrue in place to support VARs with the transition into selling carrier services and bandwidth services. Traditional hardware and software IT vendors see the benefits of our recurring revenue model, and we have the ability to help them make the switch to the recrurring revenue world by providing them with a road map to sell access to the cloud, as well as cloud services.
Unedited Content Provided By Vendors
Printer-friendly version
Email this CRN article