One of our "50 Most Influential Channel Chiefs"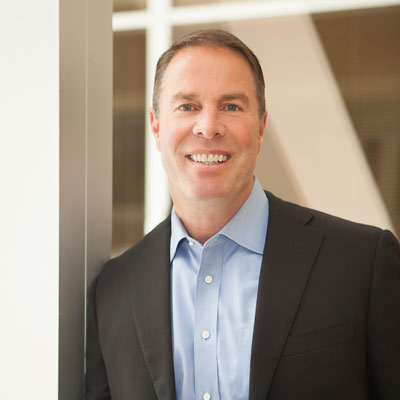 Fun Facts:
Favorite author and why? :
I don't get as much time to read as I'd like, but when I do get the opportunity, I love to be completely absorbed in a story'and Nelson DeMille delivers. He's a master storyteller who seizes the reader's attention on page one, and holds him rapt until the last page.
Uses TwitterUses InstagramUses FacebookUses LinkedInPlays Golf Handicap: 18 strokesSpends More Time On The Road Than In The OfficeLoves SportsPrefers Real Books To E-Books
Gregg Ambulos
EMC
SVP, Global Channel Sales, Operations
Number of years in channel chief role:
5
Number of years with the company:
19
Number of years involved with indirect sales:
15
Reports to:
Bill Scannell, President, Global Sales & Customer Operations
Does that individual report to the CEO/president:
Yes
Channel Chief Twitter handle:
@AmbulosGregg
Number of Twitter followers:
776
Worldwide Channel Partners:
5,000
North American Channel Partners:
N/A
Number of employees in channel organization:
N/A
Bio and Background:
Gregg Ambulos is Senior Vice President of Global Channel Sales and Operations for EMC Corporation, where he develops and executes a highly differentiated global go-to-market strategy for EMC's channel and distribution partners. In this role, he is also focused on maintaining a consistent channel program across the globe, which includes the growth and evolution of EMC's award-winning Business Partner Program for Solution Providers. As the leader of EMC's Global Channel Sales organization, Ambulos oversees EMC's distribution, direct market resellers, and national reseller relationships. Under his leadership, EMC has implemented several new programs focused on the basics that are most critical to partner success: technology leadership, partner profitability, ease of doing business, service delivery, and support. Prior to assuming his current position, Ambulos was Senior Vice President for EMC's Global Channel Operations and Americas Channel Sales. He has also served as EMC's Divisional Vice President of Sales for the Southwest Division and Regional Vice President of Telecommunications Vertical. Ambulos joined EMC from Hitachi Data Systems. During his 9 years there he was responsible for its State, Local, and Financial institutions.
Top products sold through the channel:
The top 10 product families sold through EMC's channel include: Unified Symmetrix Isilon DataDomain XtremIO Connectrix Storage Virtualization Avamar Recoverpoint DLM
Partner organization's top accomplishments over the past year:
Last year, EMC introduced important changes to our partner community, namely the roll-out of the new Business Partner Program (BPP). This year has really been about continuing to build out the BPP, actively listening to and engaging with our partners to ensure we're setting them up for success as well as turning dials where needed. We made a commitment to deliver a simple, predictable, and profitable experience'that continues to be our goal today. We're particularly focused this year on making sure our channel partners and our EMC Field Sales are aligned and jointly go to market. Our communications and training are in concert, and designed to help our partners build out their skills set and capabilities, and ultimately, be more successful. Our partners are responding well to this synergistic approach, where nothing is happening in siloes, and together, sales and partners are executing against opportunities of real value.
How partner community has grown over the past year:
EMC partners are critical to the success of EMC. In fact, more than 60% of all EMC product sales in the first half of 2015 were derived from our partner community. The percentage of business that we're working with and through our partner community continues to increase, in every theater.
Expected channel sales growth:
Increase
Expected partner community growth:
Increase
Top channel goals for 2016:
Increase overall percentage of company revenue that comes through the channel
Migrate partners to cloud solutions
Increase the amount of net new accounts coming through partners
Single most innovative partner initiative in 2015:
As mentioned, 2014 was a year of real change for our partners with the introduction of the revamped Business Partner Program, designed to deliver simplicity, predictability, and most of profitability to our valued partners. This year we wanted to focus on steadying the ship, so to speak, and give our partners stability as they engage with the new Business Partner Program. As such, our 2015 work with our partners has been evolutionary, rather than revolutionary. Part of that evolution centers on rewarding those partners who dedicate at least a significant portion of their business to EMC. EMC TRUE for Solution Providers, which we first announced this spring, rewards loyal partners by offering greater profit potential. Currently piloting in North America, EMC TRUE is our way of recognizing, reciprocating, and thanking our most loyal partners for their commitment to us.
Key channel/partner investments made over the past year:
1. We continue to invest in the Business Partner Program by rewarding partners for everything they sell'meaning rebates are paid on dollar-one. 2. Time in the field is gold for any selling organization. We've made it easier for partners to take advantage of critical training and enablement without compromising time with customers and prospects. From e-learning to an easier web experience, we're bringing training and enablement to our partners in the ways that make the most sense for them. 3. EMC TRUE is yielding excellent partner feedback so far. We're excited to roll it out to other markets soon.
Plans for attracting the next generation of solution providers:
For EMC, it's more about continuing our leadership position. The digital transformation is here'and it's a huge opportunity. EMC offers the industry's broadest portfolio of best-of-breed solutions to enable customers' digital transformations, and partners appreciate the fact that we can truly provide a world-class option for wherever customers may be in their journeys. But we're not resting on our laurels. We continue to make strong investments in R&D. We are at our core an innovation company, so R&D will never fade away as a priority. And perhaps above all else, we have the right strategy with the right leadership.
Advice to someone getting into the channel today:
The digital transformation is here, and the market is moving at the speed of light. It's imperative that your channel strategy be aligned 100% with sales. If you're not a cohesive unit, you're not going to get traction with partners. Channel organizations also need to place bets. You can't afford to be a jack of all trades, with dilutive investments. Place your bets with organizations you know will deliver success today and tomorrow. It's not just about chasing the immediate dollar; it's about aligning with organizations that have a long-term vision and strategy for thriving in the future as well.
Who inspires you and why?:
From a business perspective, Sir Richard Branson is someone I very much admire, especially his entrepreneurialism. He takes chances, is incredibly insightful, and is on the bleeding edge of change. And he seems to have fun doing it. On a personal level, my family inspires me. Every day I get up and do what I do because of them. They make me want to be a better person, remind me to treat everyone with respect and honor, and never lose sight of what really matters.
Unedited Content Provided By Vendors