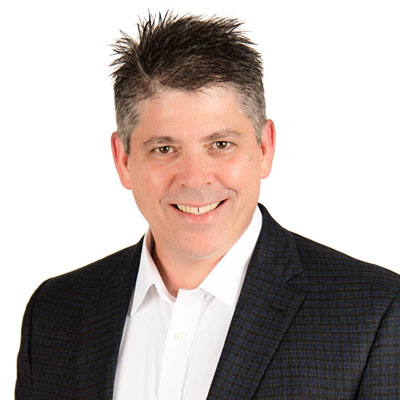 Fun Facts:
Favorite author and why? :
Art of War - Sun Tzu My dad turned me onto the book and said "if you want to be successful in life" read this one book. The book is all about understanding who you are going to war with. It's as simple as understand our enemy and you will defeat him.
Uses Twitter
Uses Facebook
Uses LinkedIn
Once Had A Newspaper Route
Spends More Time On The Road Than In The Office
Loves Sports
Loves To Cook
Mike LaPeters
AlienVault
VP, North American Channel Sales
Number of years in channel chief role:
0.5
Number of years with the company:
0.5
Number of years involved with indirect sales:
27
Reports to:
SVP, WW Sales
Does that individual report to the CEO/president:
Yes
Channel Chief Twitter handle:
@mlapeters
Worldwide Channel Partners:
N/A
North American Channel Partners:
N/A
Number of employees in channel organization:
15
Bio and Background:
Mike joined AlienVault in 2015 to lead the North American Channel initiative. Mike has been working with the channel for almost 30 years. He has been architecting and implementing channels for security, storage and infrastructure software companies. Most recently he served as the VP of Sales/Marketing for the Cloudtools/Virtual Bridges organization (Both acquired in January 2015). Previously he has held the position of vice president of worldwide sales for VeloBit (Acquired by HGST, a Western Digital Company), vice president of North American Channels for AVG Technologies as well as CA Technologies, where he was vice president of channels and drove $75M in annual recovery management revenue through a channel of 3,300 partners. He also served as vice president of worldwide sales for Winternals (acquired by Microsoft) and held roles at VERITAS, Seagate Software and Arcada.
Top products sold through the channel:
AlienVault Unified Security Management (USM) Platform
Partner organization's top accomplishments over the past year:
- Launched a new licensing model that makes it easy for managed security service providers (MSSPs) to offer AlienVault's USM to it's customer community. - Designed a new channel partner program based on ecosystem input.
How partner community has grown over the past year:
AlienVault has doubled it's partner community over the last 12 months. We have grown both the number of partners and the percentage of revenue for the company. Fully 60% of the companies revenue is delivered by its partner community.
Expected channel sales growth:
Increase
Expected partner community growth:
Increase
Top channel goals for 2016:
Increase overall percentage of company revenue that comes through the channel
Launch new/revamp existing channel program
Increase the amount of net new accounts coming through partners
Single most innovative partner initiative in 2015:
AlienVault's commitment to building a licensing model that works for the Managed Security Service Providers (MSSPs) on-boarded almost 50 new partners in North America that delivered immediate and sustained revenue.
Key channel/partner investments made over the past year:
Expanded the AlienVault MSSP channel team Formalized the channel community by adding a new Channel Chief Began the process of completely revamping the Channel Program.
Plans for attracting the next generation of solution providers:
First, we are enhancing the channel program to ensure we are delivering what our partners need to be successful. Second, due to the unique nature of AlienVault USM we have a differentiated technology that allows our partners to add value versus traditional IT security solutions.
Advice to someone getting into the channel today:
This advice is for a vendor getting into the channel. I would say remember that your needs as a vendor are secondary. Understanding what makes a partner successful is a key to your success. The minute you start putting your needs ahead of your partner you start to lose. It is all about the partner it is not about you.
Who inspires you and why?:
My mentor, Don Flanagan, who I worked with for 10 years and he paved the way for my successful career by teaching me everything I know about sales and sales leadership. He also taught the importance of putting the customer first but not at the expense of the company. His passion for the channel was evident in everything he did and he passed that onto me. I have had a very successful career in sales and the sales leader that I am today is based off all that I learned from Don.
Unedited Content Provided By Vendors