One of our "50 Most Influential Channel Chiefs"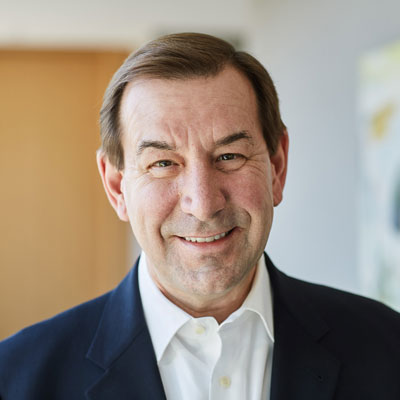 A Video Message From Ralph J. Nimergood
Fun Facts:
Favorite author and why? :
James Clavell: I read the complete series from Tai-Pan, Shogun to Noble House during a period during my first Global leadership role when I was spending a great deal of time in Northeast ASIA. Through story it provided tremendous insight not only in the history of the region, but insight into why the various cultures in Japan, Korea, China think like they do, which helped me to be more sensitive culturally and helped me in business.
Uses TwitterUses FacebookUses LinkedInPlays Golf Handicap: 20 strokesSpends More Time On The Road Than In The OfficeLoves Sports
Ralph J. Nimergood
CommVault
VP, Worldwide Channels, Alliances
Number of years in channel chief role:
3.5
Number of years with the company:
3.5
Number of years involved with indirect sales:
26
Reports to:
Ron Miiller, SVP WW Sales
Does that individual report to the CEO/president:
Yes, Ron is a direct report to our Chairman and CEO of Commvault, N. Robert Hammer
Worldwide Channel Partners:
2900
North American Channel Partners:
857
Number of employees in channel organization:
140
Bio and Background:
As Vice President for Commvault WW Channel & Alliances Organization, Ralph and his team are accountable for defining Commvault's global Go-To-Market strategies for all 'sell through' and 'sell with' alliance eco-system partners, including VARs, Distributors, OEMs, public cloud providers, ISVs and certain Systems Integrators. Responsibilities include route definition, investment prioritization, channel pricing, program structure and administration and program governance, with the ultimate responsibility for the KPIs associated with partner success. Ralph and his team also develop, incubate, launch and measure WW 'sales plays' with individual or partner eco-systems to accelerate Commvault and partner market success. Finally, Ralph and team are responsible for the global sales leadership for selected global partnerships. Prior to his current position, Ralph served as Vice President for Cisco's Global DC/V & Cloud Partner Organization, where he was responsible for Cisco's GTM partner strategies, program design and the business management associated with Cisco's DC/V & Cloud sales approach. Ralph also served as Vice President of Cisco's Global Partner Organization, where he was accountable for business development, global sales and go-to-market strategy implementations with many of Cisco's largest System Integrators, Outsourcers and Data Center OEM/OSM Partners (collectively ~20% of Cisco's total revenue). Before his tenure at Cisco, Ralph was Avaya's VP & GM of the Global SI, Outsourcer & Service Provider Sales Team, and before joining Avaya, Ralph spent 20 years with HP where he held a number of executive positions including Vice President, Americas SI, Outsourcer & Service Provider Sales, North American Sales General Manager for Enterprise Partner and Field Alliances and Sales General Manager of HP's North American Outsourcing and Hosting Services Organization. Ralph earned a Bachelor's of Business Administration degree from Northwood University, and resides with his wife of 32 years and some of his 3 children in the Dallas, Texas Metroplex.
Top products sold through the channel:
Commvault's combination of software applications, the Commvault Data Platform and professional services provides partners and customers with openness and flexibility. Commvault's portfolio includes a range of innovations, designed to drive business insight and value in these areas: -An open, standards-based approach across on premise, hyper and converged environments and hybrid, private and public clouds -Bridges legacy and transitional hybrid; simplifies native moves to enable DR; and fully migrates workloads into the cloud; -Redefines archive: Transforms digital landfills into accessible data sets -Industry leading snaps and replication management -Data lifecycle governance -Fully-integrated security for data -Search across all data
Partner organization's top accomplishments over the past year:
This year, CommVault: -Launched our PartnerAdvantage Service Advantage designation to our partner community, allowing our partners to build tailored services practices around Commvault technology and therefore monetize the extensive professional services opportunity that Commvault represents. -Redefined our partner reward structure to increase our partners earning opportunities when aligned to Commvault-specific objectives. These objectives are centered on customer acquisition, focused product category sales and overall growth, with all benefits 'stackable'. -Formalized and expanded our Corporate Alliances function within the WW Partner organization to allow for the natural synergies to be developed with eco-system plays with our Alliances partners and our sell through channel partners. -Launched investments into partner marketing, growing the capacity to address co-marketing with Alliances and OEMs, as well as growing our demand generation capability through solution providers with theater-assigned resources and WW resources for development. -Launched strategic partner 'Executive to Executive' meeting sessions for alignment and prioritization. -We launched these major initiatives while continuing to invest heavily in process simplification and systems to advance Commvault's ease of doing business in a partner-first selling motion.
How partner community has grown over the past year:
-Our Global OEM and Solution Providers, for example, Dimension Data, Logicalis, and Huawei, have grown their business in excess of 150% YoY -Our Service Provider sales has grown over 20% YoY -Our elite VAR partners in our MarketBuilder program grew their
Expected channel sales growth:
Increase
Expected partner community growth:
Increase
Top channel goals for 2016:
Migrate partners to cloud solutions
Focus on a small number of elite partners
Increase the amount of net new accounts coming through partners
Single most innovative partner initiative in 2015:
Commvault's most innovative initiative has been the launch of an Alliance Program GTM governance framework that provides a consistent integrated approach to ensure success in sales development, solution GTM and prioritization of resources and investments. Other innovative initiatives include: -District Channel Managers have been assigned to each end user district to assist partners' engagement with end user sales representatives particularly in pursuing enterprise account deals. -Distribution managed program executed in our EMEA theatre, where we are explicitly tying sets of partners to distributors to achieve specific business objectives that are shared and rewarded with the distributor, the 'long tail' of partners and the Commvault channel personnel that support this segment of our business.
Key channel/partner investments made over the past year:
NA
Plans for attracting the next generation of solution providers:
While we continue to provide an engagement and channel program framework that enables our partner's journey to the cloud, we also recognize that partners are moving to converged technologies. To adapt, we have recruited and built channel plays with the key converged plays, enabling partners to extend their value into manage or cloud business models. This is done through a common code base, allowing partners to 'land and expand' to provide investment protection for their clients independent of where they start, what their underlying infrastructure is or what cloud choice they make.
Advice to someone getting into the channel today:
Focus your model on customer intimacy with professional services and solutions. Build a practice that is architected and sized towards at least 50% of your business from an annuity-based revenue model. Be very conscious of the supplier line cards that you carry and pragmatic about the natural synergies that exist (or don't) between those line cards versus your need to provide independent and consultative views to your clients. Last piece of advice would be to ensure you have clarity around the role your business will play in customer's journey to the cloud.
Who inspires you and why?:
Many people have inspired me through my career, from business leaders, political leaders and social leaders. Right now I am very inspired by Elon Musk. He seems to have a fearlessness about him and about to refuse to believe nothing is impossible and then translate that into commercially viable businesses. He refuses to bend to the quarterly cadence of Wall Street and does a great job of capturing the imagination of the market, his employees and people at large. I like his boldness!
Unedited Content Provided By Vendors