One of our "50 Most Influential Channel Chiefs"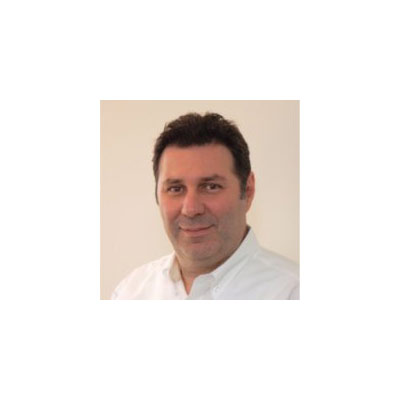 Fun Facts:
Favorite author and why? :
n/a
Uses Twitter
Uses LinkedIn
Has An Advanced Degree
Once Worked At A Solution Provider
Plays Tennis
Spends More Time On The Road Than In The Office
Loves Sports
Prefers Real Books To E-Books
Loves To Cook
Thierry Benchetrit
Bitdefender
Director, North America Channel Sales
Number of years in channel chief role:
17.5
Number of years with the company:
0.5
Number of years involved with indirect sales:
27
Reports to:
Mihai Guran, Vice President of Sales
Does that individual report to the CEO/president:
no, 1
Channel Chief Twitter handle:
@tbsecuritychief
Number of Twitter followers:
0
Worldwide Channel Partners:
N/A
North American Channel Partners:
2200
Number of employees in channel organization:
120
Bio and Background:
A 27 year Technology veteran, Benchetrit has successfully help build channel organizations that subsequently were acquired by Tech giants such as SAP and Pitney Bowes; the last twelve years, Benchetrit's focus has been in the security space, fine tuning a methodology that has yielded significant results, in a market that is highly competitive and shrinking for most of his competitors. He is married and has two children.
Top products sold through the channel:
GravityZone Business Security, GravityZone Advanced Business Security, GravityZone Enterprise Security, Security for Exchange, Security for Mobile Devices, Security for Endpoints, Security for Virtual Environments, Total Security, Internet Security, Antivirus Plus
Partner organization's top accomplishments over the past year:
Being new to the company Thierry didn't have a large role in 2015 accomplishments. As an organization, the Bitdefender team accomplished the following. 1. Introduced a new, much more flexible and partner friendly MDF program. 2. In the past year our partner base has almost doubled in size with revenue growing over 100%.. 3. (From a career perspective ' singling out my most successful year) Redefined company channel strategy resulting in accelerated company growth by a factor of 3; by expanding partner engagement and focus; reengineered Partner focus from opportunistic to business driven by a factor of 10.
How partner community has grown over the past year:
In the past year our partner base has almost doubled in size with revenue growing over 100%.
Expected channel sales growth:
Increase
Expected partner community growth:
Increase
Top channel goals for 2016:
Increase overall percentage of company revenue that comes through the channel
Focus on a small number of elite partners
Increase the amount of net new accounts coming through partners
Single most innovative partner initiative in 2015:
Building an Enterprise sales force to exclusively support the efforts of our channel.
Key channel/partner investments made over the past year:
1. Added headcount to continue building out the channel sales team. 7 new heads total in 2015. 2. Increased our channel marketing budget for MDF, enablement and recruitment ~25% y/y. 3. Streamlined our distribution channel to a smaller, core group of VADs and volume distributors. 4. Invested over 30% of our marketing budget directly with Partners, to promote their growth.
Plans for attracting the next generation of solution providers:
Bitdefender's #1 differentiator is our technology, both in innovation and performance, and offers partners the ability to identify new opportunities in both new and current customers. Our partner program is simple and offers rich margins for partners willing to invest just a little time and energy into our relationship. Our company is committed to a channel led sales model and is focused on being predictable and delivering empowerment. Our marketing efforts are in place to build Partners, our brand and drive demand simplifying the sales process.
Advice to someone getting into the channel today:
To be successful in channel, you need to put your Partner's success before your own; it will promote loyalty and subsequently, accelerate your own growth.
Who inspires you and why?:
Abraham Lincoln; because he believed in doing the right thing as oppose to doing what's popular.
Unedited Content Provided By Vendors