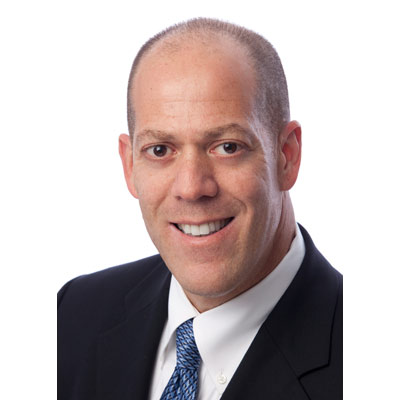 A Video Message From Jim Tedesco
Fun Facts:
Favorite author and why? :
I really enjoy the Freakonomics guys, Stephen J. Dubner and Steven Levitt. Their latest book is 'When to Rob a Bank.' Their stuff is usually counterintuitive and surprising, but they always use statistics and data to support their really entertaining claims. I buy into that whole mindset on using data to make decisions.
Uses Twitter
Uses Facebook
Uses LinkedIn
Has An Advanced Degree
Has An MBA
Has A Technology Certification
Once Worked At A Solution Provider
Once Had A Newspaper Route
Spends More Time On The Road Than In The Office
Loves Sports
Loves To Cook
Always Wanted To Be A Movie Star
Jim Tedesco
Veeam
SVP, North American Sales
Number of years in channel chief role:
1.2
Number of years with the company:
1.2
Number of years involved with indirect sales:
20
Reports to:
Daniel Fried, SVP Worldwide Sales and Field Marketing
Does that individual report to the CEO/president:
Yes
Channel Chief Twitter handle:
@Jim_Tedesco
Number of Twitter followers:
266
Worldwide Channel Partners:
34,500
North American Channel Partners:
6,750
Number of employees in channel organization:
250
Bio and Background:
Jim Tedesco is responsible for the strategic direction of Veeam's local sales operations, helping to position the company as the leading provider of solutions that deliver Availability for the Modern Enterprise™. Jim is the driving force behind Veeam's regional sales and go-to-market strategies, focusing on sales execution to grow the company's market share while expanding the partner ecosystem to enable Veeam to penetrate new markets in the region. Jim has more than 20 years of extensive domestic and international sales leadership experience, with a passion for accelerating sales, generating new revenue streams, and developing highly productive sales and account management teams.Prior to joining Veeam, Jim was the Executive Vice President of Corporate Sales & Business Development at Kony Inc. where he built and led their worldwide sales organization and established best practices around demand generation, lead qualification, inside sales and field sales. He also held senior executive roles at CA Technologies, Infor and Quest Software, where he was responsible for building both direct and channel sales organizations. Jim earned both his MBA in Finance and a Bachelor of Science degree in Computer Science from C.W. Post College, Long Island University.
Top products sold through the channel:
Veeam Availability Suite v9 (On-site, on-premises, perpetual) Veeam Availability Suite v9 (Hosting, Rental) Veeam Availability Suite v9 (Hosting, Perpetual) Veeam MP for System Center v8 Veeam ONE v8
Partner organization's top accomplishments over the past year:
Jim's role is to lead North American sales and, since Veeam sells 100 percent through the channel, the channel program is his top priority. When he joined 14 months ago, his executed on the following priorities: Increased margin for partners: Veeam has significantly increased margin for all partners across the board. Increased deal registration margins: Those who register deals get more margin points, and that margin has increased in the past year even at the lowest partner level. Accelerate additional certification training: The Veeam Certified Engineer (VMCE) expanded beyond administration certification to include architectural certification. This means an engineer in the field doesn't just know how to operate Veeam but also knows how to implement it architecturally across HP, Cisco, NetApp and EMC.
How partner community has grown over the past year:
Revenue from mid-tier partners doubled in the last year, and Veeam's largest partners are experiencing high double digit growth. Even Veeam's long tail volume partners are growing strongly. Overall, it's all growing nicely.
Expected channel sales growth:
Stay the Same
Expected partner community growth:
Increase
Top channel goals for 2016:
Migrate partners to cloud solutions
Improve partner technical skills
Integrate Veeam's marketing with partners' so that Veeam becomes embedded in their current opportunities
Single most innovative partner initiative in 2015:
ProPartner Portal: Veeam redesigned its ProPartner portal to make the entire experience simple and effortless. For example, deal registration is a single page form that takes just a minute or two to complete. It's the easiest deal registration process in the industry. Veeam has added a mobile user interface to register deals on the fly and check on new promotions, as well as much more. Veeam Cloud Connect: This new capability enables a partner to generate an extended revenue stream for offsite hosting and disaster recovery as a service via the cloud, which can be their own cloud or from Microsoft Azure. In fact, if they use Azure, volume throughput from customers can become an additional revenue stream.
Key channel/partner investments made over the past year:
Co-op: A percentage of total revenue that is earned on a quarterly basis and allows partners to promote their Veeam business. MDG is available to ALL ProPartners, even in advance of sales. Rebates: Veeam pays quarterly back-end rebates of 2% for Gold and 4% for Platinum to customers to help partners close more Veeam business. Extra margin on deal registration: Veeam increased the amount of extra margin ProPartners earn on deal registration. Alliance bundle: Partners get even more margin if they sell Veeam in line with another partner, such as Cisco, NetApp, EMC, HP or VMware.
Plans for attracting the next generation of solution providers:
In combination with strategic partners, we've identified top resellers and VARs that sell our Alliance Partners' products, but who have yet to sell Veeam. We believe that by introducing Veeam to them and their sales force, we're giving them an opportunity to grow their margins substantially. Concerning cloud, we're going after the largest telcos and MSPs who provide services such as break/fix, helpdesk and event management to show them how they can benefit from Veeam.
Advice to someone getting into the channel today:
New channel players have to focus on a particular discipline. They can't just call up an end-user and attempt to provide solutions to all projects and requirements. Whether it's data protection, security, porting apps to mobile tech -- whatever it is, they have to focus tightly on that area and demonstrate they provide better service, support and more integration points for a customers' current environment.
Who inspires you and why?:
My father. He came to the Bronx from Naples, Italy when he was 16, and he spoke no English. He worked hard as bricklayer mason for the same construction company for 40 years. He embodied honesty and loyalty. He did what's right and was a person anyone could come to for help. He's the kind of person I strive to be.
Unedited Content Provided By Vendors