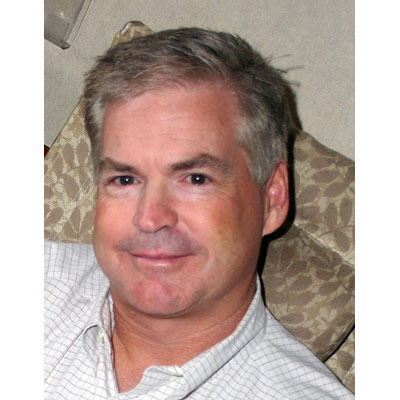 Fun Facts:
Favorite author and why? :
I read a fair number of trade publications and business books but Science Fiction is my escape. I like William Gibson a lot and frequently use his quote 'The future is already here --- it's just not very evenly distributed' to describe the adoption and use of Cloud. But right now my favorite is Randolph Lalonde and in particular his Spinward Fringe series. Its space opera and has a number of twists, turns and reversals. In many ways it's like business today ' technology, alliances, and objectives change quickly; to survive you've got to morph quickly and often.
Uses FacebookUses LinkedInOnce Worked At A Solution ProviderPlays Golf Handicap: 15 strokesLoves SportsPrefers Real Books To E-BooksLoves To Cook
Mike Waguespack
Veeam
VP, Global Cloud Group
Number of years in channel chief role:
6
Number of years with the company:
6
Number of years involved with indirect sales:
14
Reports to:
Daniel Fried, SVP Marketing
Does that individual report to the CEO/president:
Yes
Channel Chief Twitter handle:
@VeeamHosting
Number of Twitter followers:
75
Worldwide Channel Partners:
9900
North American Channel Partners:
N/A
Number of employees in channel organization:
30
Bio and Background:
Mike Waguespack is the Vice President of Veeam's Global Cloud Group. In his 6 years at Veeam Mike has conceived, developed and rapidly grown their cloud business, achieving a 127 percent sales CAGR, and expanding the Cloud Program to include nearly 10,000 cloud provider partners in 135 countries. Prior to joining Veeam, Mike developed the VMware VSPP program and its highly successful tiered pricing model. He also spent several years at EMC building strategic relationships with their Global Systems Integrators. Mike is well-traveled and has lived throughout the U.S.,but considers Louisiana home. He and his family currently live in Colorado where they enjoy the outdoors and spending time together.
Top products sold through the channel:
Veeam Cloud Connect Veeam Availability Suite v9 Veeam Backup & Replication v9 Veeam Management Pack for System Center v8
Partner organization's top accomplishments over the past year:
Rapid Growth: Veeam's cloud business experienced 73 percent growth in the number of transactions year-over-year from 2014 to 2015, and has more than 9,900 service and cloud providers as part of the program worldwide. This figure includes more than 980 service providers licensed to offer services for Veeam Cloud Connect. Veeam Cloud Connect: This new capability in Veeam Availability Suite v9 gives VCP partners the ability to replicate VMs to the cloud, enabling them to offer Disaster Recovery as a Service (DRaaS). As head of the VCP program, Waguespack has full responsibility for P&L and partner growth. He led the efforts that created this enormous growth. His input and experience played a large role in the development of the Veeam Cloud Connect capability.
How partner community has grown over the past year:
Veeam grew its partner base by more than 60 percent over last year to more than 9,900 service and cloud providers as part of the program.
Expected channel sales growth:
Stay the Same
Expected partner community growth:
Increase
Top channel goals for 2016:
Launch new/revamp existing channel program
Increase the amount of recurring revenue going through partners
Help our traditional commercial channel partners expand and evolve to the Cloud Partner ecosystem
Single most innovative partner initiative in 2015:
We set a goal to be 'The BEST ISV Partner' for Service Providers. Early on we treated service providers as end users. We sold TO them. But, as our program, products and personnel matured, we evolved to treating VCSP partners as a relationship and not just as a transaction. We had to realize that getting a VCSP to commit to using Veeam was only the beginning ' to be a good Partner to them we had to help them in driving consumption of their Veeam Powered Services. This manifests itself in several different ways. Our VCSP team has evolved from acting as mere sales people into becoming Relationship & Channel Managers. Our marketing efforts now include significant investments in creating leads and opportunities for the VCSP. Product development now includes a focus on creating new revenue opportunities for the VCSP and in helping them manage their Veeam environments more cost effectively. The results of these changes and investments are telling ' nearly 20 percent of our VeeamON attendees were from service providers and 14 of our VCSP partners exhibited at the event. Veeam's investment in VCSP partners in a channel is paying off for both Veeam and the partners.
Key channel/partner investments made over the past year:
R&D: Veeam invested a great deal into R&D, the result of which was Veeam Cloud Connect's VM replication capability, which enables DRaaS. VeeamON: Veeam launched its second customer and partner conference in Las Vegas this year, which was a huge success. More than 1,800 partners and customers attended the three-day event. Veeam Cloud Provider Directory: Veeam invested in the expansion of this directory to help connect customers to partners.
Plans for attracting the next generation of solution providers:
Veeam's goal is to be easy to do business with. As a result, Veeam has aligned with its partners' business models by offering license rentals, flexible license ownership, and other options. R&D has also focused on making it easy to do business by facilitating connections between customers and partners. But probably the most radical thing Veeam is doing is to rely 100 percent on its partners to enable cloud backup instead of building its own solution, as so many competitors have done.
Advice to someone getting into the channel today:
The service provider market is where the action is, and it's the direction in which the market is moving. And you don't necessarily need to set up your own data center or even set up equipment in a co-lo facility. Companies like Veeam are very willing to help partners get the resources they need under a business model that works for them.
Who inspires you and why?:
My daughter was diagnosed with CML (leukemia) just before graduating high school. She struggled with the transition from looking forward to the rest of her life to wondering how much life she had left. There were some lows and some tough times. But she fought back from the lows; now she manages a business, loves life and has given us two grandkids. Whenever I get down I don't have to look too far for inspiration and putting my problems in perspective.
Unedited Content Provided By Vendors