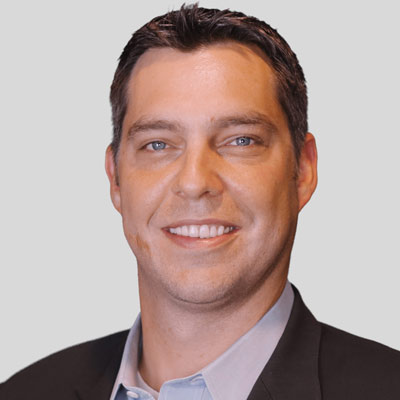 Fun Facts:
Favorite author and why? :
I actually really like fantasy and science fiction novels. I find myself picking up J.R.R. Tolkien books more regularly than other authors, and I have actually read the Hobbit four times in my life. And, of course, I have been through all of The Lord of the Rings books. I am currently reading the first book of The Chronicles of Narnia series by C.S. Lewis, with my son, and we have a goal to read through all 7 books together.
Uses Twitter
Uses Facebook
Uses LinkedIn
Has A Technology Certification
Once Worked At A Solution Provider
Spends More Time On The Road Than In The Office
Loves Sports
Prefers Real Books To E-Books
Loves To Cook
Always Wanted To Be A Movie Star
Nathan Adams
Centrify
Director, Global Channels
Number of years in channel chief role:
2.5
Number of years with the company:
2.5
Number of years involved with indirect sales:
15
Reports to:
Gary Taggart SVP WW Sales
Does that individual report to the CEO/president:
Reports to CEO
Worldwide Channel Partners:
400
North American Channel Partners:
220
Number of employees in channel organization:
15
Bio and Background:
Nathan Adams is the Director of Global Channels at Centrify Corporation as of July of 2015. In this role, he is responsible for driving a consistent global strategy into each of Centrify's established Geographies. Nathan implemented the CCPN (Centrify Channel Partner Network) in January of 2014, and has led the North America channel team to consistent year over year grow in partner generated revenues. Prior to Centrify, Nathan held a Storage Executive role at Dell within Dell's GCC (Global Commercial Channels) organization. Nathan has also held leadership roles at Blue Coat Systems as the Director of Mid-Market sales, along with Director of Channels for Eastern US and Federal Markets. Before joining the vendor side, Nathan was an Account Executive for 2 separate IT solution providers Red River and CDW/MicroWarehouse; selling complex IT solutions into the United States Air Force. Nathan currently lives in Austin, Texas and enjoys spending time with his wife and three children.
Top products sold through the channel:
IT security teams are struggling to prevent data breaches in our cloud and mobile world. Compromised credentials are the leading cause of data breach; but traditional perimeter-defenses cannot protect users with too many passwords, too much access and too much privilege. Centrify helps customers solve these problems and establish a new perimeter - based on identity; which reduces risk and simplifies administration. With Centrify's growing channel ecosystem, it is important that all of these capabilities are offered to this high-growth market. All products are sold through the channel: Centrify Identity Service (CIS), Centrify Server Suite (CSS), Centrify Privilege Service (CPS).
Partner organization's top accomplishments over the past year:
Over the past year, Nathan and his channel team have worked together to evolve Centrify as a channel-centric culture by defining partners internally to help drive extended team support in enablement and lead generation activities. Executive sponsors have also been assigned to top strategic partners to build leadership alignment and further expand Centrify's channel commitment. The program also evolved further with the launch of MSP and Systems Integrator levels to the CCPN. The channel team worked with Business Development, Partners and 3rd party organizations to build a strong profitable program for these partner business models. Centrify also implemented a SPIF program to compensate systems engineers at its partners in addition to the sales teams and drove partners to obtain certifications in order to take advantage of those payouts.
How partner community has grown over the past year:
Centrify helped further its commitment to strategic partners by implementing an internal process to drive more opportunities to defined 'Go-to' partners. This resulted in a 41% Y/Y sales increase through the channel. In our most recent quarter, we achieve a high water mark 62% of total sales via partners, with average partner transaction size up 32% Y/Y. Increased business with these partners helped gain further commitment to drive marketing and demand generation activities.
Expected channel sales growth:
Increase
Expected partner community growth:
Increase
Top channel goals for 2016:
Improve partner technical skills
Improve partner sales skills
Increase the amount of net new accounts coming through partners
Single most innovative partner initiative in 2015:
Training and enablement was a big focus for Centrify in 2015. There were some major initiatives that were deployed that increased the awareness and overall perception of Centrify and it's technologies in the marketplace. They implemented a pre-qualification to obtain online certifications in order to receive payout of a very lucrative SPIF program. This caused a 4x spike in the number of sales certified individuals as well as a 2x growth within the system engineer community. The implementation of a dedicated SE SPIF helped drive these numbers as well. Centrify also began conducting Partner Enablement Seminars across North America and EMEA, which brings all local partners into a room to train them, network with sales and technical teams, as well as allowing them to walk away from the session with their sales or technical certifications. There was also an initiative implemented by the channel team to train all active partners on Centrify's platform messaging by the end of Calendar year 2015. At this time, all Select and Premier Partners have met their annual training and certification requirements.
Key channel/partner investments made over the past year:
Nathan and his team doubled its channel partner coverage in 2015; adding a dedicated channel manager to its rapidly growing Federal practice, along with dedicated support for strategic national partners. The team brought in two more channel marketing resources due to increased support and MDF for national partners and heavy regional activity with all other go-to partners. Centrify implemented an internal process to streamline revenue to defined go-to partners; based on attainment of CCPN requirements and joint commitment to a strong partnership moving forward. This caused a much higher revenue impact and growth rate for the defined go-to partner set.
Plans for attracting the next generation of solution providers:
Centrify will continue to evolve its channel program and add more dedicated headcount to support different partner business models and go-to-market needs. Next year's plan is to also continue the heavy investment in marketing and branding to the overall channel ecosystem. This will help further embed Centrify into Managed Services offerings, along with consulting and referral opportunities. A distribution strategy is also being considered, and will bring value around both emerging and dormant partners.
Advice to someone getting into the channel today:
Always focus on positioning your product in a way that provides true value to a partner's business model and organizational strategy. It's not just about your wonderful product and that they should be selling it. It's about how the partner can effectively sell it, how it complements their current offerings and how they can use your technology to differentiate themselves from their competitors. With that in mind; Partner enablement, lead generation, business planning and execution will drive partner success. Also everyone at the vendor should support channel activities including all sales/technical/leadership teams, not just the channel managers.
Who inspires you and why?:
My mother always has, and continues to be, the one who inspires me the most. Raising 2 kids as a single, working mother in rural Vermont, she worked hard every day to provide for my brother and me. She taught me that one must always work hard, have integrity, show commitment and always have a goal to achieve in life and at work; this advice has helped me through my career, and they are values that I have embedded into my professional and personal life. Now it is my turn to pass it down to my three children.
Unedited Content Provided By Vendors