Printer-friendly version
Email this CRN article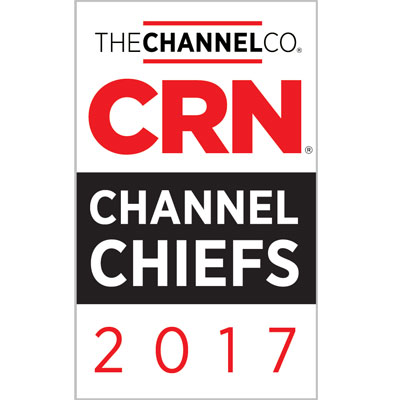 John Eldh
Senior Vice President, Global Partner and Digital Sales
CA Technologies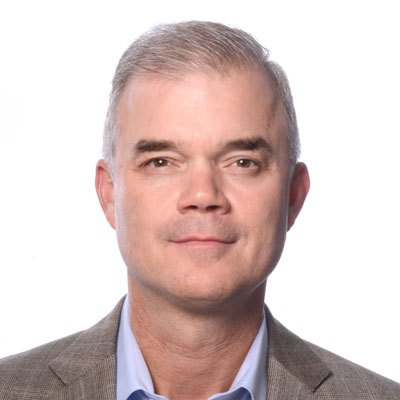 Fun Facts: (Click any link for similar Chiefs.)
Is A Risk TakerWho is your favorite fictional character and why?
One of my favorite fictional characters is Jack Reacher. Jack Reacher was in a series of books and portrayed by Tom Cruise in the movies. Jack Reacher is a truly memorable, tough-guy hero much like James Bond. He's a seeker of the truth and works to right things that have gone wrong.
Number of years in current channel chief role:
1
Number of years with the company:
2
Number of years involved with indirect sales:
12
Reports to:
Adam Elster, President, Global Field Operations
Does that individual report to the CEO/president:
Yes
Worldwide Channel Partners:
N/A
North American Channel Partners:
N/A
Number of employees in channel organization:
N/A
Company's percentage of revenue from solution providers:
N/A
Bio and Background:
John Eldh is the senior vice president of the Global Partner and Digital Sales organization at CA Technologies. He is responsible for building the multi-year global strategy for both partners and digital sales and executing the operational plan to deliver on stated financial objectives. John joined CA in 2014, and brings more than twenty five years of proven global sales and sales leadership experience to CA. Previously, John successfully led CA's Global Security Sales Organization, where he was responsible for building strategy and overseeing field operations to drive growth across CA's security solutions. Prior to that, John led the transformation of Symantec's North America Channel and Inside Sales organization. He spent over a decade at Symantec growing revenue and leading successful sales organizations across North America and EMEA. Before joining Symantec, he spent 15 years in sales and sales leadership roles at Gartner. John earned a Bachelor's degree in Communications from the University of Rhode Island. He is based in New York City and lives with his wife and 3 daughters in Connecticut.
List up to 10 of your top products/services sold through North American channel partners:
1. CA Unified Infrastructure Management 2. CA API Management 3. CA Application Performance Management 4. CA Privileged Access Management 5. Identity Suite
Name your partner organization's top accomplishments in the channel over the past year and specify the role you personally played in them:
Our growth as a company very tightly aligned to the growth and success of our partners. We are investing in our partners in order to grow and deliver better experiences for our customers. One top accomplishment is the development of a solid, comprehensive and executable partner strategy, which was thoughtfully crafted and tightly aligned to our corporate strategy to create value for our customers and drive profitable, sustainable growth. Another accomplishment is the focus and clarity we've delivered around "where to play and how to win". This entails providing better direction, visibility and clarity around which products to sell through which routes to market, and in which of our segments, in order to ensure the most effective sales motion is being applied. We focused efforts and resources around a set of fewer, more technically capable and competent partners. We have been laser-focused and got partners better trained with differentiated skills and capabilities, so they could take better care of their customers, and drive growth. Lastly, we built and executed a formalized Partner Engagement Model, a comprehensive framework defining processes that enable consistent engagement, bi-directional communications and accountability, as well as clear roles and responsibilities for both CA and our partners.
Describe how your partner community has grown over the past year either in average revenue per partner or overall expansion of your partner base or in specific market segments:
Our partners work with us and add value across all of our customer segments from our largest global accounts to smaller commercial accounts. At the same time, we realize the unique value our partners play in enabling us to more effectively and efficiently reach a broader customer base. As such, we have built out a segment specifically designed for partners where the business flows with and through partners and we would expect partners to take on more responsibility in this segment moving forward.
Provide one example of how you personally worked to help or solve a problem for a solution provider over the last 12 months:
We're spending more time helping partners to be more focused -- know what solutions to prioritize on, and in what geographies -- for the best possible return. With one solution provider, we reviewed their strategic plan to better understand their business and their strengths, and then mapped their strengths to our solutions. We made sure they had the right technical enablement and certification to play at the highest level. We also worked with them to build their brand inside CA, while building out demand and lead generation campaigns that close more deals and maximize their margin opportunities with us. deals.
Do you expect your channel sales as a percentage of your company's overall sales to increase, stay the same or decrease over the next 12 months:
Increase
Do you expect the number of channel partners you work with to increase, stay about the same or decrease within the next 12 months:
Stay the Same
What are your top channel goals for 2017?:
Focus on a small number of elite partners
Improve partner technical skills
Improve partner profitability

Name the single most innovative initiative for which you and/or your team were responsible in 2016:
The single biggest innovative initiative this year is "Where to Play & How to Win." It serves as the core to our global partner strategy. We've created product and route to market focus across all segments; built and deployed talented teams backed by industry analyst reports to support data-driven decision-making; refined our go-to-market strategy towards the highest potential and highest-yielding markets in order to maximize growth outside of our core; and further evolved our segmentation framework to drive growth and productivity. We are focused on building profitable partnerships. Our key strategic imperatives are: 1) to build partnering into our DNA; 2) to run and manage a modern partner business; 3) to accelerate segment growth through focused route to market strategies; and 4) to deliver exceptional partner experiences. For the first time ever, we have given direction and clarity by route to market and segment, so partners can be more focused and consequently, more profitable. And that's helping us with internal discussions with our Business Units and with external discussions with our partners - it gives more clarity to everyone involved.
What were the key channel/partner investments you made over the past year?
We've made key investments focused on delivering value in: --Enablement (we've added): • Sales & Technical Enablement Activation Team, Content & Support • Fast Tracked Education on Products in Required Roles • Dedicated In-person Training • Prioritized Certification Process (Onsite & CA World) • Access to Business ROI Tools & Coaches --Marketing, we've built demand generation campaigns focused on generating and providing greater: • Joint Field Marketing Opportunities • Access to Discretionary Marketing Funds • Business Unit Interlock • Market Opportunity Insights --Digital Sales & Presales, we've invested in resources: • To drive joint demand generation • Accelerate sales cycles
If you were starting a solution provider today, what would that business focus on and why?
I would focus on solving Security and Digital Transformation issues, and helping companies to be agile in their approach. Security issues and challenges are continuing to grow for all size companies. Companies are continuously worried about threats to their organization and want to ensure they have the right solution in place to keep their business secure. Companies are also looking for more timely and efficient ways to run their business such as getting products to market faster and with more differentiated features. Providing these types of solutions to customers would be a way to provide differentiated value to their organization.
What is your advice to someone getting into the channel today?
I would say to take the time to really understand the different business models and how IT decisions are being made to determine your go to market model. Market conditions are changing and it's important to be agile and respond to your customers' needs. Understand what's important to your customers and what business issue they are trying to solve. Then be prepared to deliver integrated solutions the way your customers want to consume them - Cloud, On Premise, SAAS or Appliance. It's also important to create value and differentiate yourself from your competition by providing unique value for your customers.
What is the best business book you read this year and why?
One of the best business books I have read this year is Digitally Remastered: Building Software Into Your Business DNA, by Otto Berkes. I find this book particularly relevant because it's focused on digital transformation and strategies for success in the new digital world. Today any company can become a software factory and Otto gives a detailed description around what you need to do to be successful and maximize opportunities in the Application economy.
If you could have any person, living or dead, as your mentor, who would it be and why?
One mentor I would like to have is Winston Churchill. Churchill was a leader in a variety of areas and had many significant accomplishments during his life. Throughout his career he had an unwavering commitment to his people. He focused on building and executing winning strategies. Regardless of his position, he showed strong courage in the face of adversity and a dogged determination to win
Unedited Content Provided By Vendors
Printer-friendly version
Email this CRN article