Printer-friendly version
Email this CRN article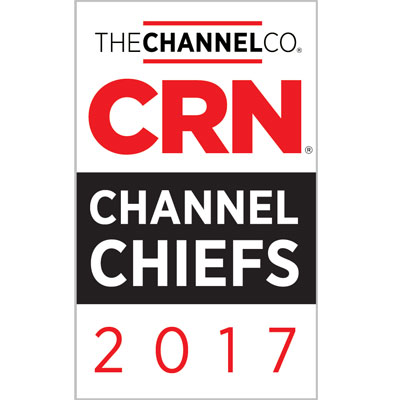 Philip John Crocker
Sr. Director of Global Channel Marketing and Sales Enablement Marketing and Sales
Panasas, Inc.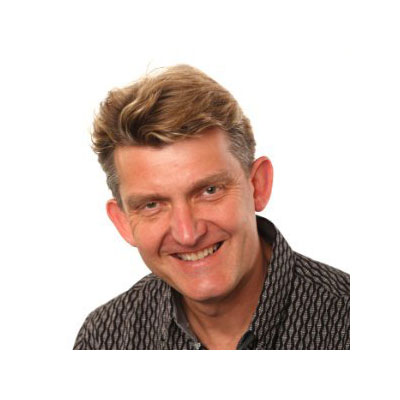 Number of years in current channel chief role:
2
Number of years with the company:
2
Number of years involved with indirect sales:
32
Reports to:
Jim Donovan, Chief Sales and Marketing Officer
Does that individual report to the CEO/president:
Yes
Channel Chief Twitter handle:
@Philicitations
Number of Twitter followers:
100
Worldwide Channel Partners:
130
North American Channel Partners:
75
Number of employees in channel organization:
22
Company's percentage of revenue from solution providers:
N/A
Bio and Background:
Philip Crocker is Director of Channel Marketing and Sales Enablement at Panasas where he is responsible for driving the strategy, implementation and management of a comprehensive global channel program with new and assigned channel partners. Crocker has more than 30 years of channel marketing experience with a focus on creating scalable channel programs that drive revenue, align with sales account management, and support the localization of regional activities. Prior to joining Panasas, Crocker served as Director of Global Channel Marketing and Sales Operations for the Isilon division at EMC, where he was responsible for a billion-dollar run-rate and the successful post-acquisition migration of over 450 partners worldwide from Isilon's Preferred Partner Program to EMC's Velocity Program. Other appointments included Director of EMEA Marketing positions at Isilon Systems, F5 Networks, Cisco and Intel. Crocker started his career as an International Supply Manager at Fujitsu in the United Kingdom. • 32 years developing channels: o EMEA (1984 - 2008): ICL, DEC, Siemens-Nixdorf, Madge Networks, Shiva Corp., Level 3, Arrowpoint, Cisco, F5 Networks and Isilon o USA (2008 - present): Isilon. EMC Isilon, MapR (channel consultancy), now Panasas • For Isilon: o Drove the first EMEA channel dollars as entity founder and ultimately ran global channels for EMC Isilon post-acquisition for 3 years. o In 2013 drove billion-dollar run-rate Isilon channel for EMC and successfully migrated over 450 partners WW from Isilon Preferred Partner Program to EMC Velocity Program. My team did the heavy lifting and in parallel I helped rebuild channel sales teams three times in six years for Isilon pre- and post-acquisition • For Panasas: o Recruited and on-boarded more than 60 new resellers. o Developed and launched new "PANASAS ACCELERATE" partner program to acclaim from growing reseller community o Grew channel mix from 55% to 72% in three quarters
List up to 10 of your top products/services sold through North American channel partners:
ActiveStor 16, ActiveStor 18, and ActiveStor 20 all supplied with a scale-out NAS filesystem called PanFS™ and the DirectFlow™ parallel data protocol (NFS and SMB also supported).
Name your partner organization's top accomplishments in the channel over the past year and specify the role you personally played in them:
• Recruited and on-boarded over 60 new resellers • Developed and launched new PANASAS ACCELERATE Partner Program to acclaim from growing reseller community • Grew channel mix from 55% to 72% in three quarters
Describe how your partner community has grown over the past year either in average revenue per partner or overall expansion of your partner base or in specific market segments:
• More than doubled the number of active partners to 115 • Recruited 30+ resellers to net new segments of Media and Entertainment, Life Sciences, and Manufacturing • Developed more than $5M net new business
Provide one example of how you personally worked to help or solve a problem for a solution provider over the last 12 months:
Genomics Roadshow across Canada o Personally worked with specialist Life Sciences partner D-Mark BioScience to co-fund, exhibit and speak at 4 center GexC community Forum (Saskatoon, Edmonton, Vancouver, Toronto). Generated 3 new opportunities and led to new partner-led initiative in 2016-17 across Canada and now US Life science institutes.
Do you expect your channel sales as a percentage of your company's overall sales to increase, stay the same or decrease over the next 12 months:
Increase
Do you expect the number of channel partners you work with to increase, stay about the same or decrease within the next 12 months:
Increase
What are your top channel goals for 2017?:
Add more qualified partners
Improve partner technical skills
Increase the amount of recurring revenue going through partners

Name the single most innovative initiative for which you and/or your team were responsible in 2016:
Upgraded Panasas Accelerate : No caps on net new revenue rebates Added Diamond Elite Tier to account for resellers now selling $3+m per annum Successfully launched AS 20 and DF MAC with Global Distribution at IBC show in EEMA
What were the key channel/partner investments you made over the past year?
Full commitment to world-class channel enablement program including new rebates, partner-led POCs, channel-exclusive workflow bundles and enablement sales tools Co-hosting and co-sponsoring with partners at major trades hows such as NAB, IBC, SEG, GeoINT, DoDIIS, SC Frankfurt Global Panasas Momentum Tour ™ where leadership team met Top 50 Partner leadership teams worldwide
If you were starting a solution provider today, what would that business focus on and why?
Cybersecurity Software All organizations are hacked already and need help The government and hence the nation needs strong tools to protect US interests Few solutions are truly functionally competent. Easy to differentiate with unique IP Ability to retro-fit to existing infrastructure and work via SI partners High margin esp. for SW only Ability to be a trusted advisor with specialized skills and services (IT audit, network upgrades) Passionate about protection
What is your advice to someone getting into the channel today?
'Give to grow' in any partnership Deal fidelity and honesty Build value through solutions and trusted advisor mentality Build your virtual team in channel and with vendors Make it fun and memorable Keep it simple
What is the best business book you read this year and why?
Making it Happen - Sir John Harvey Jones Ex leader of massive multinational ICE Pragmatist who doesn't mince his words Flexible mind who can adapt to many business issues Lot's or great rules of thumb and advice He's been there and done it - hence authentic
If you could have any person, living or dead, as your mentor, who would it be and why?
I have one. Leonard Iventosch of Nimble. We built a billion dollar channel at EMC Isilon together and became friends as a result. He is a channel sales savant and our partnership changed a culture and wowed partners.
Unedited Content Provided By Vendors
Printer-friendly version
Email this CRN article