Printer-friendly version
Email this CRN article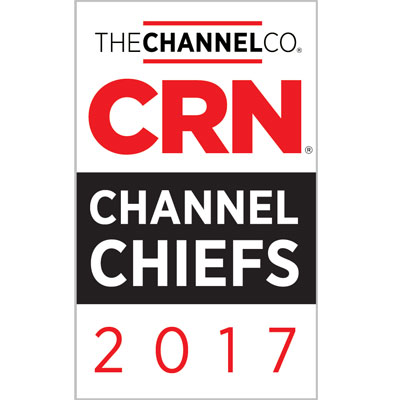 Lisa Wise
Director of Channel Management Macola division
Exact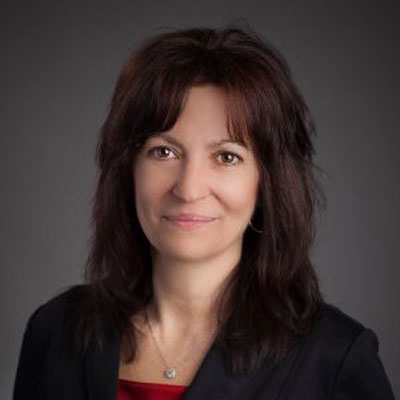 Number of years in current channel chief role:
1
Number of years with the company:
15
Number of years involved with indirect sales:
19
Reports to:
Phillip Motsinger, director of sales
Does that individual report to the CEO/president:
No, he reports to Alison Forsythe, managing director, who reports to the CEO, Erik van der Meijden
Channel Chief Twitter handle:
@lisamwise1
Number of Twitter followers:
70
Worldwide Channel Partners:
46
North American Channel Partners:
46
Number of employees in channel organization:
22
Company's percentage of revenue from solution providers:
N/A
Bio and Background:
Lisa Wise is the director of channel management at Exact, Macola division, bringing more than 19 years of management experience to the organization. Lisa began her career at The Kent Group, where she acted as general manager for the organization for nearly 13 years, overseeing strategic decisions and offering expert direction to employees. Following her time at The Kent Group, Lisa joined Exact as the regional general manager for the northeast and Canada subsidiaries. In this role, Lisa gained seven years of regional management experience, eventually excelling her career at Exact to take on national leadership roles within the organization. Since 2010, Lisa has been an integral member of Exact's channel strategy, helping the company identify and form longstanding relationships with key partners and solution providers. In her current role as director of channel management for the past year, Lisa acts as the key point of contact for all solution providers, beginning at the recruiting and on-boarding stage and lasting throughout the entire relationship.
List up to 10 of your top products/services sold through North American channel partners:
• Macola 10 is Macola's flagship ERP solution that includes more than 50 customizable features and is designed to respond to the current and future needs of fast-growing manufacturing and distribution companies through automation and management of core business functions.
Name your partner organization's top accomplishments in the channel over the past year and specify the role you personally played in them:
In 2016, Macola released an enhanced version of its flagship ERP and business software: Macola 10.4. With core updates to workspaces and user interface, as well as additions to its API functionality, integration with Forecast Pro and implementation of Exact Insights Powered by Qlik, Macola 10.4 provides manufacturing and distribution organizations with a customizable, easy-to-use platform offering unmatched business planning tools and deep information insights. Macola 10.4 also features a robust workflow rules engine to catalyze internal business processes, making it easier than ever for users to spot redundancies. Additionally, Macola added significant capabilities to its Unity Partner Program, offering self-paced training modules so solution providers are able to master Macola 10 faster, accelerating their own growth. With a refocused, go-to-market channel strategy and continual strive to innovate existing programs, Macola maintained significant growth with a 21 percent increase of key industry partners in the last quarter alone.
Describe how your partner community has grown over the past year either in average revenue per partner or overall expansion of your partner base or in specific market segments:
Macola signed on several net new solution providers in 2016, increasing its partner base by 21 percent and their overall solution provider base by 37 percent. Additionally, Macola anticipates that by year end, the company will increase its overall solution provider revenue by 20 percent year-over-year.
Provide one example of how you personally worked to help or solve a problem for a solution provider over the last 12 months:
As Macola's director of channel management, Lisa Wise participated in the on-boarding of several net new solution provider partners in 2016. During this time, Lisa was presented with the issue of an inefficient training program for one of these solution provider's consulting teams. By working alongside Macola's director of consulting services and the solution provider, Lisa was able to strategically develop a program that incorporated all necessary facets of training consultants, including mentoring, shadowing and hands-on training. Lisa's new program accelerated the training process of the consulting team and improved the overall efficiency of Macola's new solution provider's training process.
Do you expect your channel sales as a percentage of your company's overall sales to increase, stay the same or decrease over the next 12 months:
Increase
Do you expect the number of channel partners you work with to increase, stay about the same or decrease within the next 12 months:
Increase
What are your top channel goals for 2017?:
Add more qualified partners
Increase overall percentage of company revenue that comes through the channel
Launch new/revamp existing channel program

Name the single most innovative initiative for which you and/or your team were responsible in 2016:
• Created onboarding programs for net new solution providers • Aided in rolling out the new solution provider program • Increased solution provider revenue by helping integrate the channel sales team with the solution providers
What were the key channel/partner investments you made over the past year?
• New solution provider program • New solution provider onboarding program • New solution provider enablement program • New dedicated channel focused sales teams • Focused solution provider marketing
If you were starting a solution provider today, what would that business focus on and why?
One of the most important aspects of solution providers is the process of bringing in net new logos. It's important to focus solution provider's efforts on sales generation, which is why if Lisa were to be starting a solution provider today, the business' focus would be driven towards fast, efficient and productive growth as well as continuous demand generation and a steady income of net new logos.
What is your advice to someone getting into the channel today?
Upon entering the channel, it can be difficult to uncover how a business can successfully break through the constant stream of noise and ultimately put themselves on the industry map. By employing an ERP vendor with a solid and reliable software application, businesses achieve a very important step toward success within the channel. Once that task is accomplished, it's important to ensure that the business' ERP vendor not only incorporates a feature rich channel program, but also aims their practices at the same long and short term goals as their new channel business.
What is the best business book you read this year and why?
Who Moved My Cheese. This book challenges individuals to think outside their comfort zone while dealing with changes within the work environment.
If you could have any person, living or dead, as your mentor, who would it be and why?
Sheryl Sandberg. She is an outstanding role model for women in the workforce, encouraging women to pursue all their ambitions, thinking about what they can do instead of what they cannot do.
Unedited Content Provided By Vendors
Printer-friendly version
Email this CRN article